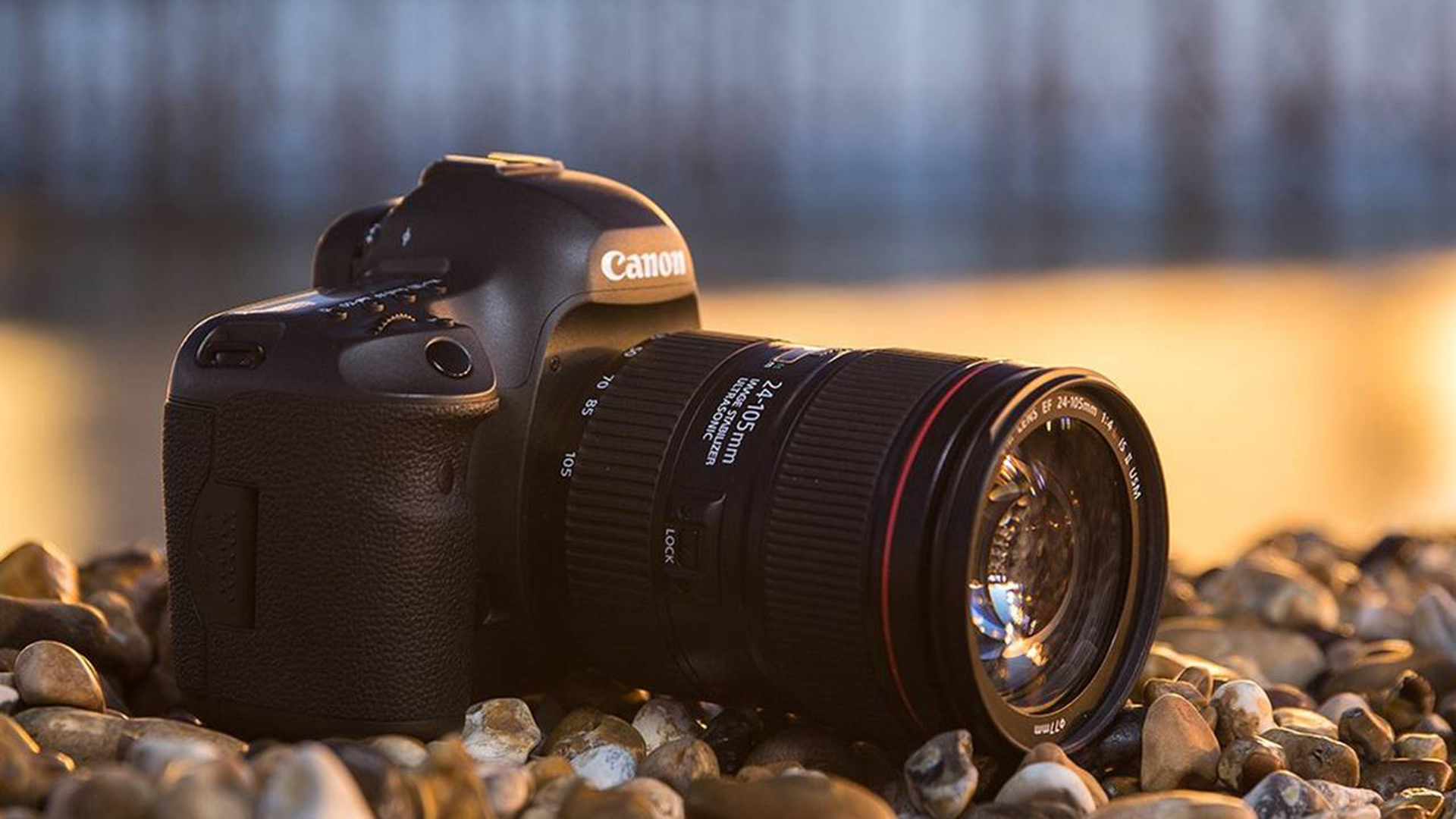 Recent headlines have been saying that Canon is killing off the EF mount, but this is a very long way from the truth. Let us explain why.
In the last month or two, it's become public that Canon is very cautiously backing away from the idea of designing more EF lenses. This has been repeatedly headlined, perhaps rather incautiously, as "the end of EF," though that isn't really what's been said. Even so, it feels like a momentous change given that the mount has been crucial to more or less every lens and every interchangeable-lens camera made by the company, including both its stills and moving-image ranges (with the possible exception of the small-sensor XL series) since 1987.
Canon CN-E 18-80mm T4.4L - EF mount
Let's be clear that what Canon has actually said is that new lens designs are mainly intended to target the RF lens mount. The company launched the stupendously capable and expensive 1DX Mk. III at the beginning of this month with an EF mount. Many of those will be sold to established professional photographers with an existing stable of lenses, but it's clear that the EF lens market is not one that Canon will want to ignore for at least several years, until things like the 1DX Mk. III become yesterday's news. The stable-of-lenses situation is a potential market saturation issue, inasmuch as Canon announced in 2014 that it had shipped one hundred million EF lenses. Not only do many people own EF lenses, the range is both wide and deep (How many 70-200mm F4 zooms are there?). EF is a very mature thing, but Canon clearly needs to keep selling glass anyway.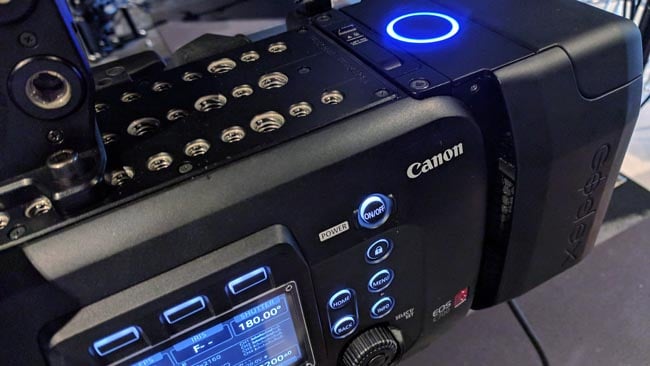 With big-ticket cameras as recent as the C700, the EF mount isn't going anywhere fast
The technical implications of going from a deeper to a shallower mount are perhaps more interesting. The most straightforward is that RF cameras cannot reasonably include a reflex mirror, so they can't have an optical viewfinder, so the statement might be taken to imply Canon is at least beginning to distance itself from the entire concept of the DSLR camera itself. That might be something of an over-interpretation in circumstances where they've literally just launched one, but what really matters is how we react to the idea of an electronic viewfinder. Only a few years ago, that would have provoked concerned keyboard-mashing from career photographers, although recent mirrorless cameras from other manufacturers have demonstrated that it can, with modern technology, be done well. Well enough is another question, and likely a question for the individual.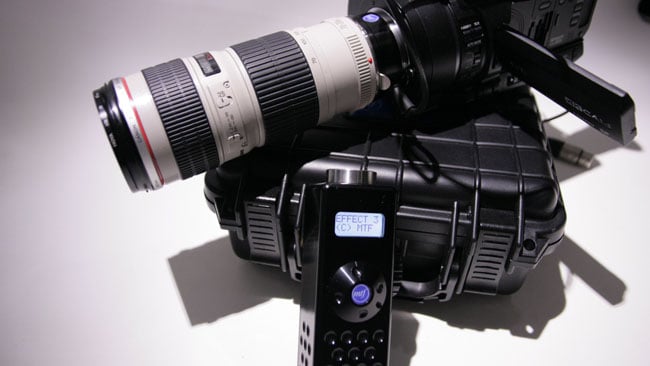 The EF mount has been so popular, with so many lenses made, that MTF Services found a way to make an active adaptor to shallower mounts which enables the electronic iris control
For a lens mount designed to accommodate cameras with reflex mirrors, EF actually has a fairly short flange focal distance to begin with. That's why it's possible to adapt a fairly wide variety of other lenses to fit EF cameras (with the perennial exception of the moving image industry's favourite, PL, though that's less to do with the mount than the typical design of lenses with the conical back end). Even though EF is short, RF is of course much shorter, which is something lens designers like. Without wanting to repeat much of what I discussed in a recent piece on unifying lens mounts (which was written before the Canon announcement), it's a lot easier to make faster lenses if the lens can get closer to the sensor, especially for wider lenses and always depending on the behaviour of the sensor in conjunction with less image-space telecentric designs.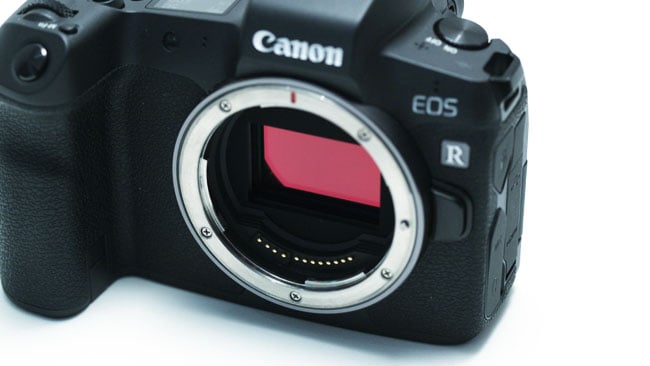 The shallow FFD of the RF mount is clear in this photo of the EOS R
Finally, of course, there's the reality that everyone's existing EF lenses can be adapted to RF cameras, whereas no EF camera will ever be able to take an RF lens. Thus, Canon's announcement does not destroy anyone's lens investment while also offers improved engineering options for the future.
On the gigantic CN20x50 lens, even Canon had to offer a PL mount
What you can't ever have, however, is an optical viewfinder camera taking RF lenses, at least absent practically science fiction levels of technical trickery. Whether that's okay or not remains to be seen.