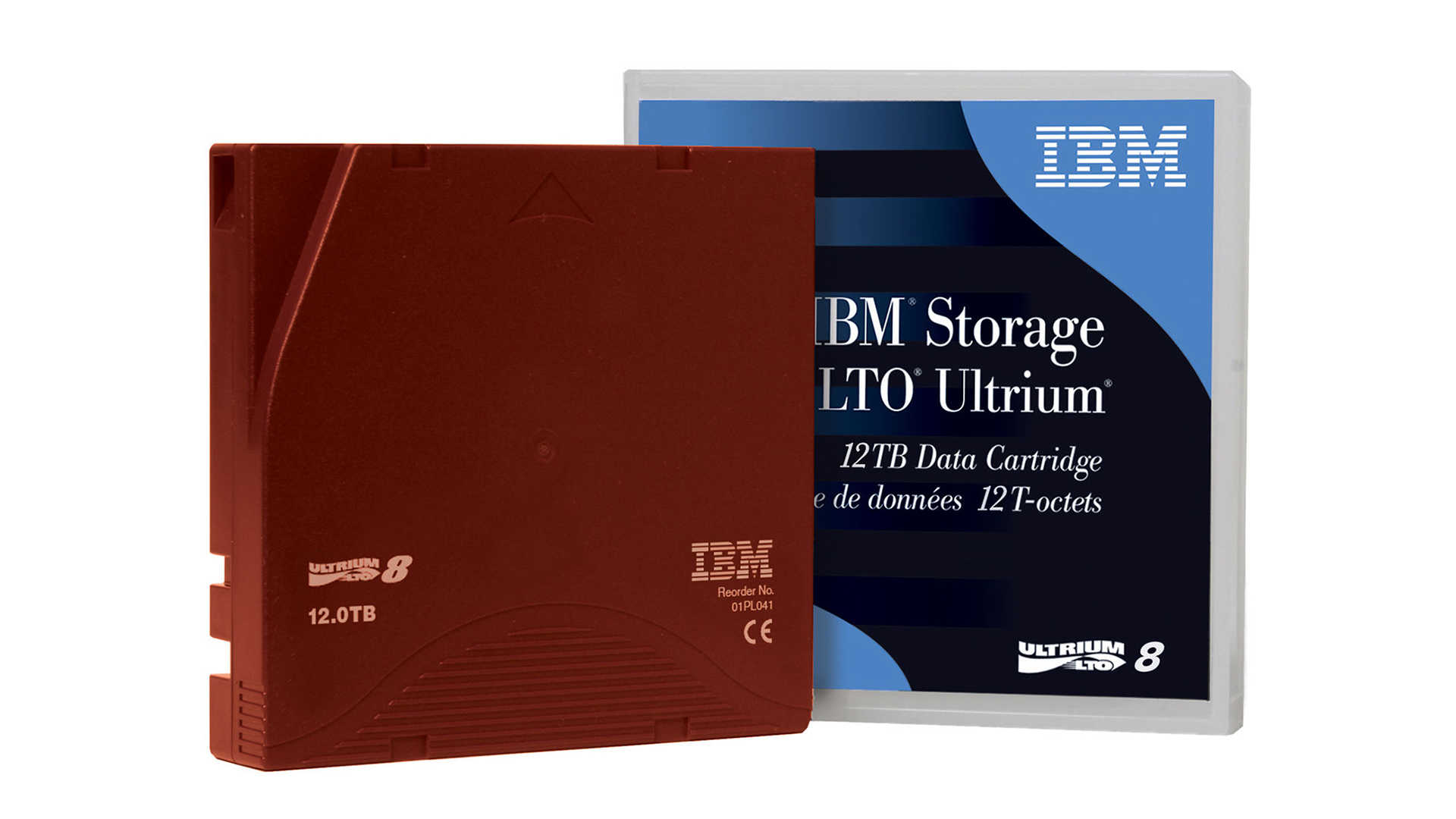 LTO is suffering from shortages right now, and it's all to do with patent law suits. This is not good news if you value your data right now.
Film and TV production is one of the last, best outposts of tape media. As we discussed way back in 2015, there are few other affordable, reliable ways in which we can take the that sort of data and put it on the shelf against the likelihood that we'll need to produce a remastered version of a film in the medium, long or very long term.
LTOs ready to go off to the salt mines for long-term storage. While industry tends to use huge tape libraries, film and TV people often used desktop drives and individual tapes
The comparison is generally to disks, and that's a complex comparison given that disks work very differently to tape. They have different performance, different longevity and different costs, all depending on whether they're kept running or shut down. The cost per space is easy to calculate: with 6TB LTO-7 tapes currently selling for about £60, they're well under half the price of a 6TB hard drive, and probably faster than a single drive. An LTO-7 drive itself, though, is not a particularly cheap piece of hardware at around £3000. It's usually necessary to write many tens of terabytes of data to amortise the cost of the drive, and one of the persistent criticisms of LTO, at least in film and TV work, is that it's really too expensive for many of the people who should really be using it, especially at the lower end.
But tape certainly does things that disks don't do. The long-term shelf-life of disks can be shockingly short, even when switched off. Powered on, RAID members can be replaced, but the disks only last a couple of years and cost money in electricity and spares. The cloud is ascendant but it's exactly the same disk tech underneath, and for very large amounts of data it's often better to start buying disks and stacking them in the broom cupboard – and if that doesn't make sense, there's tape.
Less recent generations tend to be more affordable. LTO-6 drives can be had for £1000
LTO enjoys another advantage in that it's a very, very rare example of industrial cooperation between several manufacturers. The idea is to avoid a repeat of the late-nineties hell of incompatible (or compatible enough to be confusing) tape formats, and to ensure continuity of service if any one company were to leave the market.
Only somehow, despite all this deliberately designed redundancy, we still have a problem. Right now we have LTO-8 as a format, we have the drives, and… we don't have any tapes. Between 2000 and 2015, the first seven generations of LTO improved from 100GB to 6TB per tape, and were released in orderly sequence. LTO-8 was released in December 2017, promising 12TB of capacity and a healthy 360MB per second of performance, and there's an enticing roadmap all the way to 480 terabyte tapes, with even LTO-10, at 48TB per tape, projected to achieve over a gigabyte per second. Filling twelve terabytes of LTO-8 at 360 megs a second would take over nine hours, ignoring any sort of filesystem or other administrative overheads, but it's a pretty attractive idea in the 8K, HDR future.
Or rather it would be if it were actually available. The technical details are too dense to go into, but essentially, despite the fact that there are three participants in the LTO program (HP, IBM and Quantum,) the principal organisations making tape are Fujifilm and Sony, and those two organisations are currently engaged in a multi-year court battle over some very complex issues of patentability on the tape media. As a result, nobody is currently selling LTO-8 tape, and no solution is expected before the latter half of the year.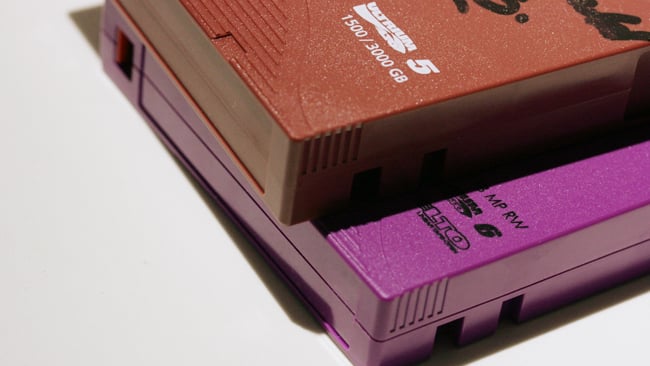 Between generations five and six, capacity increased from 1500GB to 2500GB
This is bad on at least two levels. Of course, it's powerfully inconvenient for anyone who's spent thousands on an LTO-8 drive, though those people do have the option to buy 6TB LTO-7 tapes, which LTO-8 drives will format to an intermediate 9TB capacity. The more insidious issue, though, is the undermining of exactly the principles of dependability that the entire LTO program was designed to create. Having multiple manufacturers of both the tape media and the drives was once considered essential for a technical standard to be usable, but doing that is meaningless if a legal dispute can effectively shut down an entire generation of the format for months on end.
More or less the whole purpose of LTO is to ensure both drives and media remain available, and that valuable data is recoverable in future
This isn't an LTO problem so much as a patent law problem, the like of which we definitely have seen before and, regardless of the details, these are all instances of lots of creditable development work being done, then sitting disused while people squabble over the proceeds.
Regardless of who's in the right, it's hard to put much of a gloss on the situation overall; most sources do say that things should be put right by the third quarter of 2019.
Tags: Production