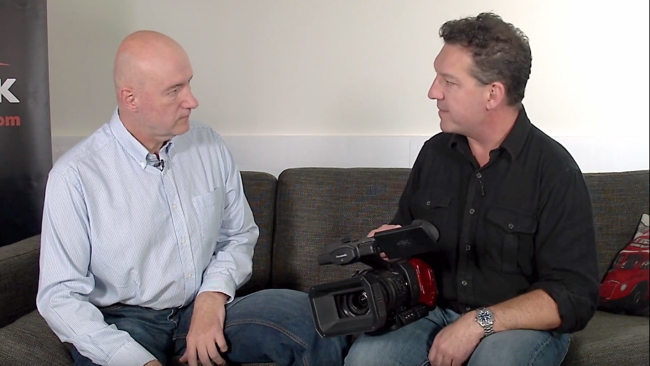 RedShark TV Episode 2: The Panasonic DVX 200 in depth. Plus we talk to NewTek President & CTO, Dr Andrew Cross, catch up with EMC, and wrap up IBC.
Welcome to the second of our TV shows. This time we have a good interview with Dr Andrew Cross of NewTek about NDI - a new way to send real-time video across networks. It's a fascinating insight into the new world of IP video where SDI and video routers are simply not needed anymore.
But first, we talk to Richard Payne, Head of Technology at Holdan, about the new DVX 200 — the 4K fixed-lens camera that might just change your views about whether you actually need to carry a flight-case lenses with you.
We speak to David Ross from EMC's internal video division about running a TV station within a company.
And there's a quick overview of some of the best things we saw at September's IBC in Amsterdam.
Thanks, as ever to our sponsors, especially NewTek, whose equipment we're using to make the show.