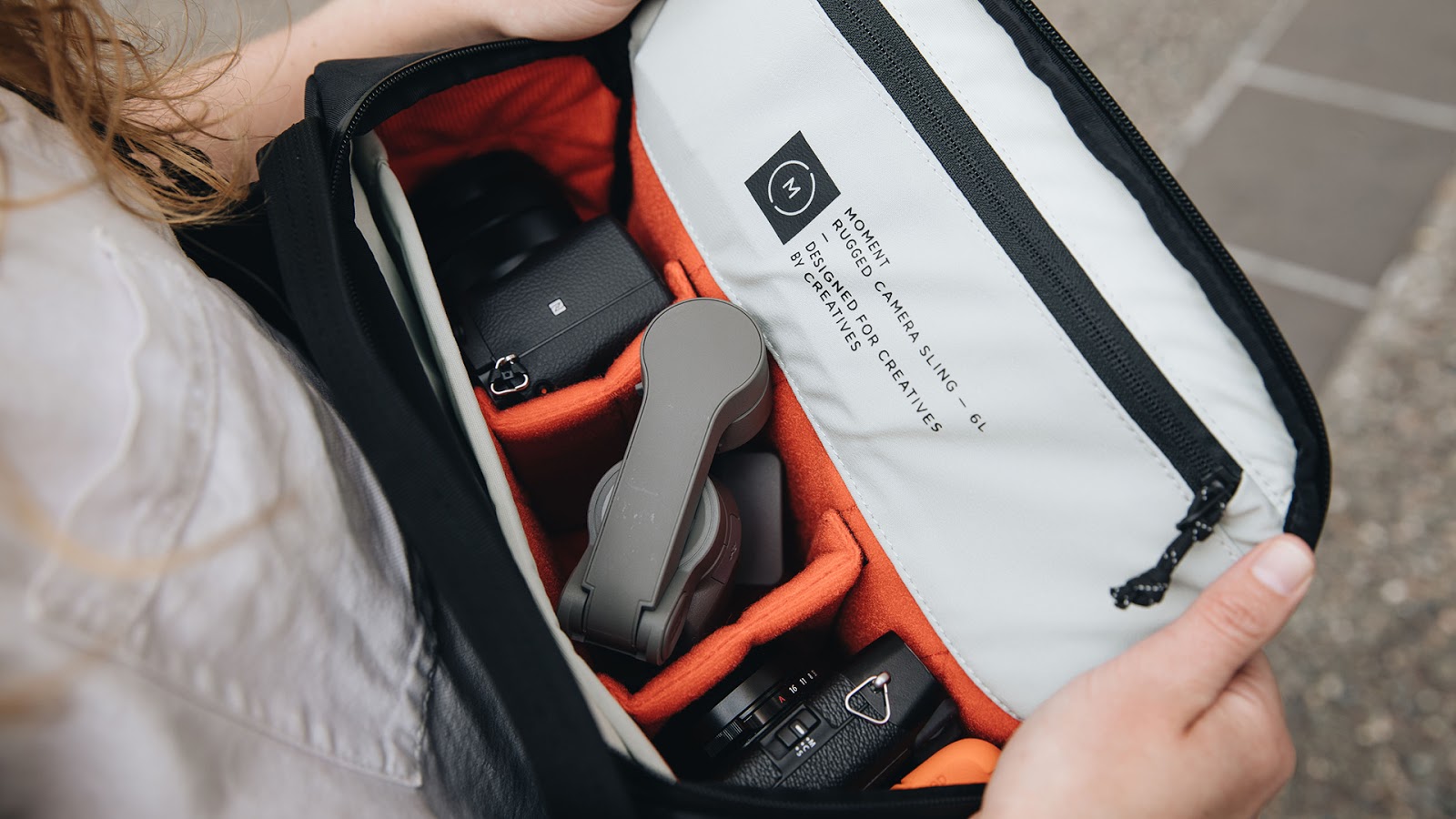 Moment has decided to rethink the camera sling to offer a solution to both photographers and active video shooters.
The new bag, which is available in both 6L and 10L sizes has been designed in such a way that the company claims that even 'sling doubters' will like.
The design was born out of the desire to have a bag that can be used to retrieve gear from quickly, yet be comfortable enough to use all day. It is made from 100% recycled polyester sailcloth, with water resistant YKK zippers, heavy duty webbing, and shockproof paddling.
The storage is fully configurable, and the shoulder strap can be configured for use by both left and right handed shooters.
The key features are as follows:
Configurable and removable dividers allowing for one large compartment or three smaller compartments.
Top-down quick access opening for grabbing gear on the run.
Water resistant YKK zippers and recycled waterproof sailcloth shell protect gear from a downpour.
A unique winged back panel with body soft fabric fit all body sizes for all day exploring. The wide cross-body strap keeps weight distributed, not killing your shoulder.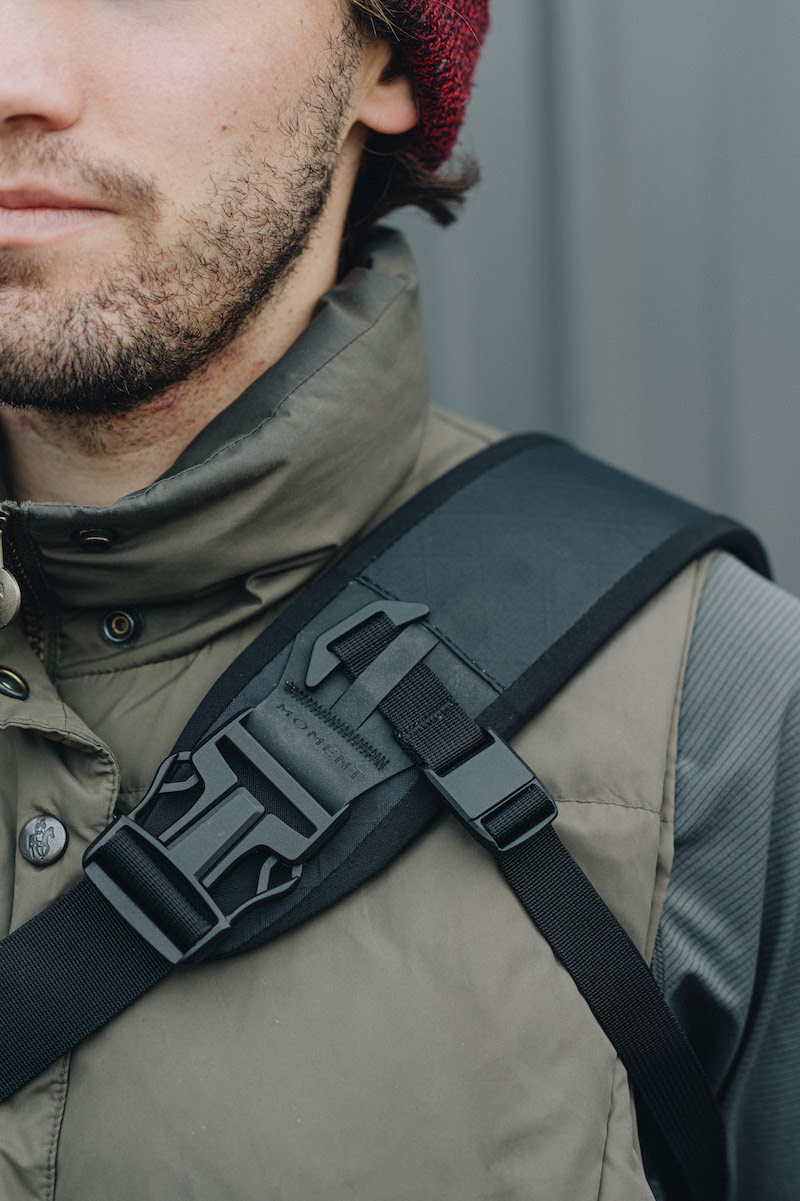 The beauty of slings is that you often don't have to take them off in order to retrieve gear quickly. But whilst traditional slings cannot carry a huge amount, the Moment Rugged Sling can cater for both photographers and video shooters.
The 6L bag for instance will allow minimalist gear for drones, stills photographers, or video people. Great for, say, street photographers, or discreet filming. The 10L bag on the other hand can carry a small DSLR or mirrorless camera and a couple of lenses, filters, and even a small foldable tripod.
For users of the DJI Mavic Mini, the bag will comfortably fit all the accessories you need for flying, including an iPad Pro.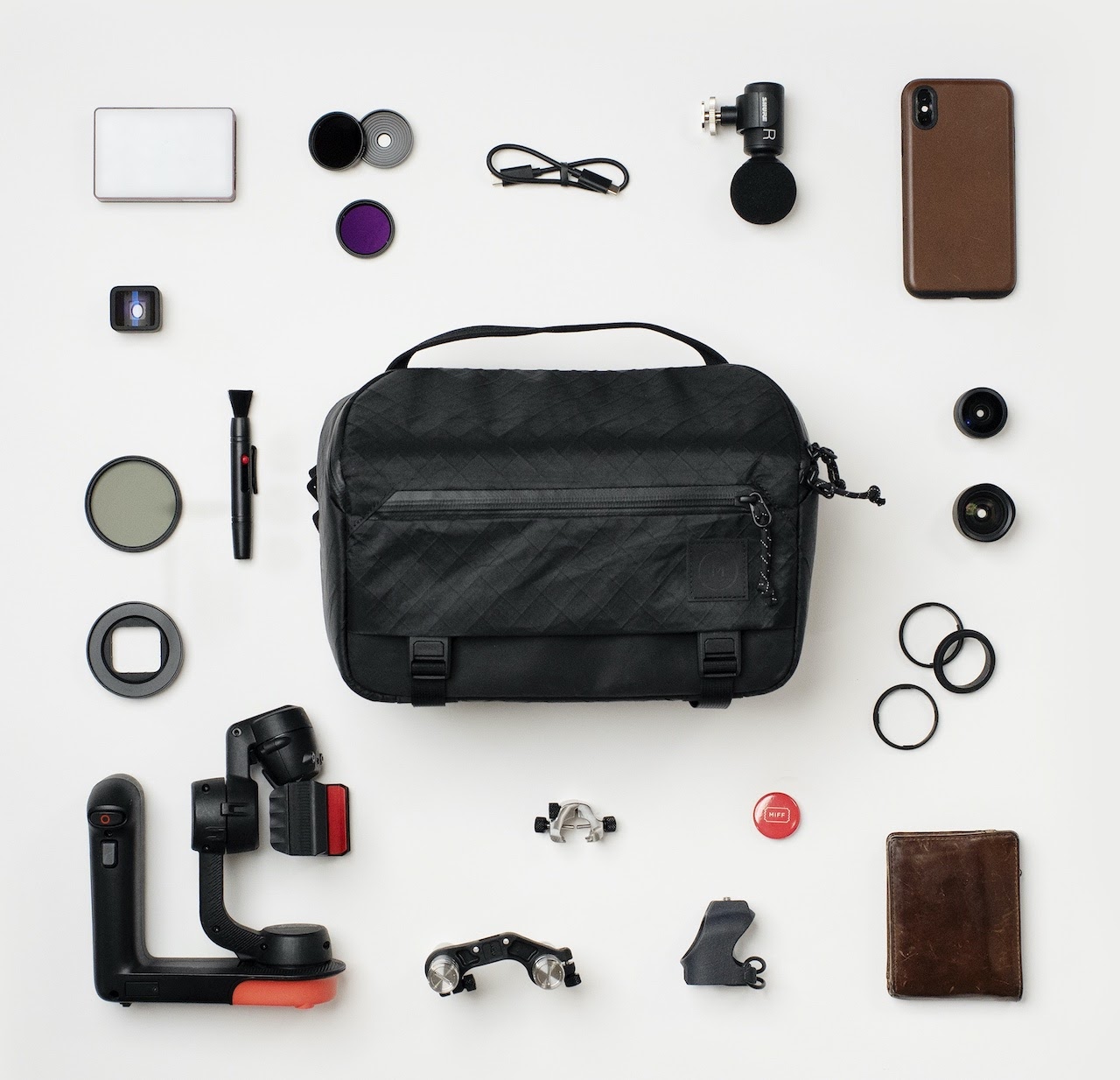 The 6L bag showing a mobile filmmaker configuration: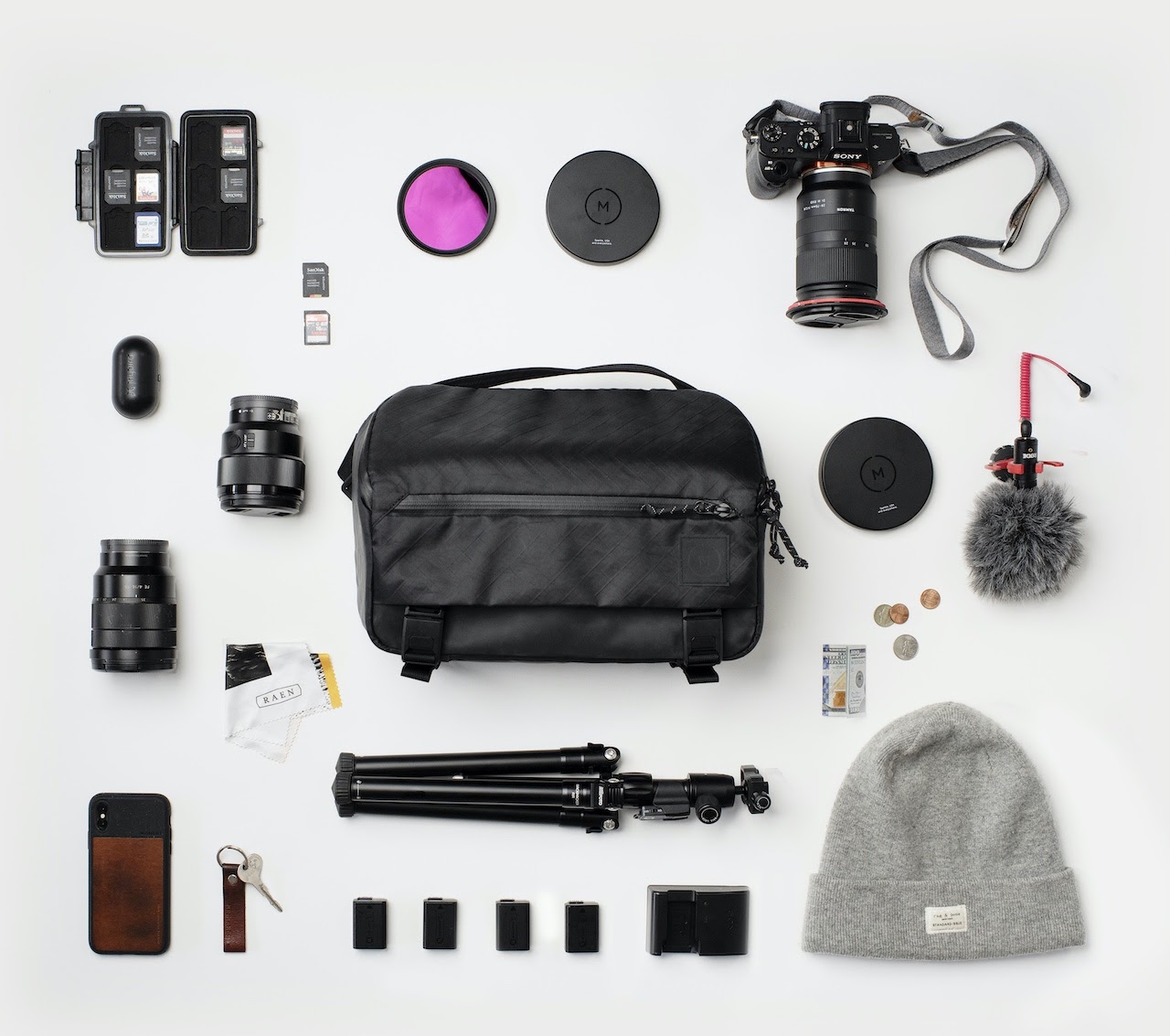 The 10L bag showing a mirrorless filmmaker configuration
Both Bag Specifications:
10L Bag
Ideal for: DSLR with two lenses. Mavic drones. Filmmaker gear.
Capacity: 10L
Tablet Carry: iPad Pro 11"
Dimensions: 14.5 x 8.25 x 5.5" (37 x 21 x 14cm)
Weight: 1 lb. 12 oz. (790g)
Shoulder Pad Dimensions: 3" (7.6cm) wide and 14.8" (37.6cm) long
Shoulder Strap Dimensions: 52" (132cm) length adjustable to 16" (40.6cm)
6L Bag
Ideal for: Mirrorless and additional lenses. Small drones.
Capacity: 6L
Tablet Carry: iPad Pro 11"
Dimensions: 13 x 7.5 x 4.5" (33 x 19 x 11.5cm)
Weight: 1 lb. 6 oz. (622g)
Shoulder Pad Dimensions: 2.5" (6.3 cm) width, 14.8" (37.6 cm) length
Shoulder Strap Dimensions: 52" (132cm) length adjustable to 16" (40.6cm)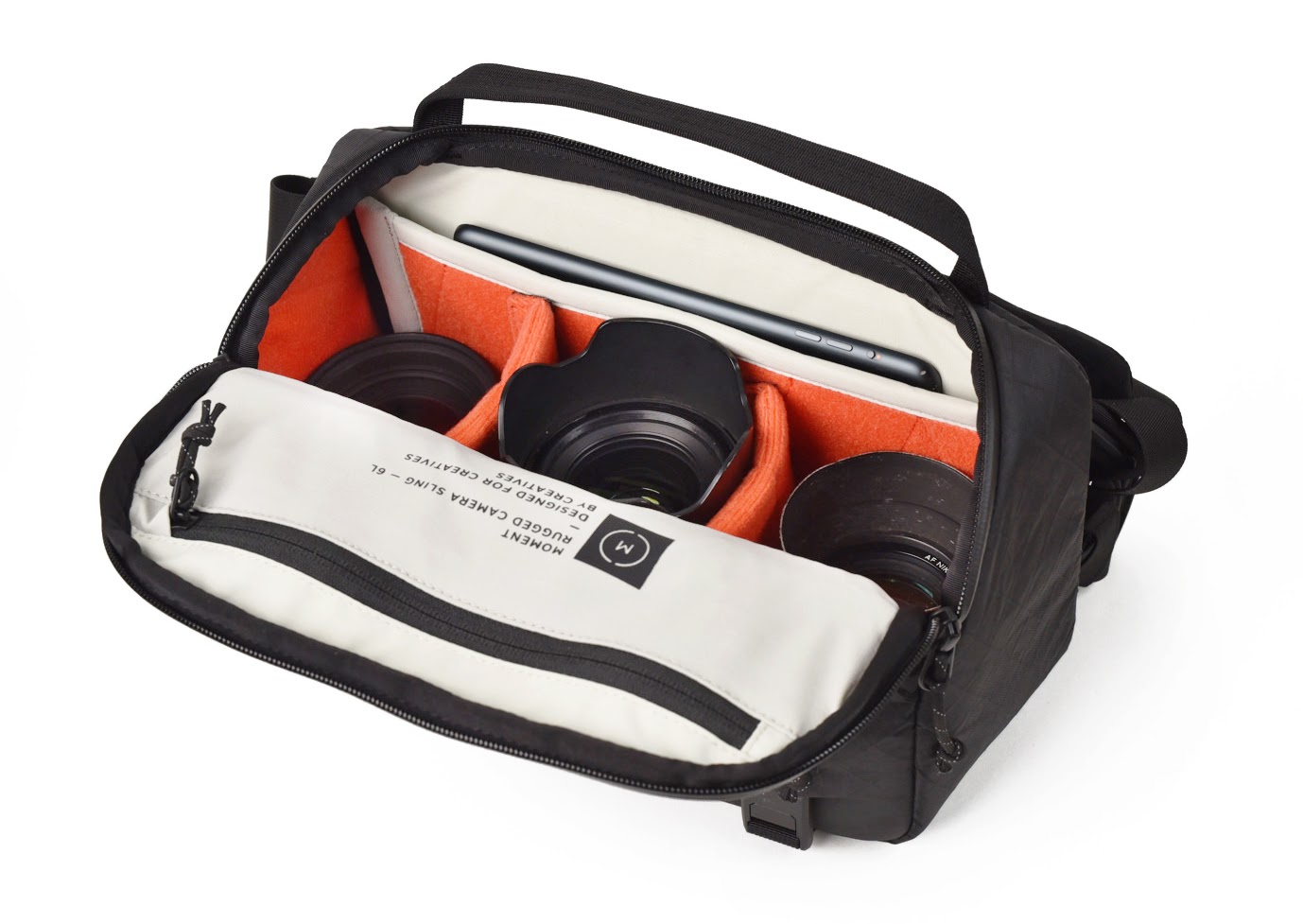 Materials
Moment is highlighting the use of materials for the bag as another unique feature. The main outer material is called NorthPak, and it is the world's first durable and waterproof pack fabric made from 100% recycled polyester fibre and film. It's made by a company called North Sails, normally a manufacturer of sailing cloth. This points to a bag that will likely outlast you! CO2 emissions from material production are also much lower than equivalent virgin-sourced nylon or polyester that you might find in a traditional bag.
Ship Date & Price
The Rugged Camera Sling will be shipping from around June 8th from the Moment website. The 6L bag will sell for US$99 (US$89.99 at launch), while the 10L will be US$149 (US$129.99 at launch).