Hold onto those FS series cameras. Atomos has just announced a Ninja V+ update that will allow raw recording from the FS700 and FS7 range of cameras!
In a surprise move that will be sure to please owners of Sony's FS camera range, the Ninja V+ can now record raw output from them over SDI.
It's safe to say that cameras such as the FS700 and FS700R are no longer cutting edge, but they are still incredibly capable devices. Recording raw from them used to require older, discontinued recorders such as the Odyssey 7Q. However, now it is possible to record raw output using the much smaller, and simpler to use Ninja V+.
Users can now record ProRes RAW from the FS700, FS700R, FS5, and FS5MKII at up to 240fps in 2K, 60fps in 4K, and 120fps 4K in four second bursts. Furthermore, if you own an FS7 or FS7MKII with an XDCA-FS7 module, you can also record 4K up to 60fps and 2K up to 240fps using the Ninja V+.
If you are using the FS7 series, bear in mind that you will still need Sony's paid raw update to access this feature.
Raw from the Canon EOS R5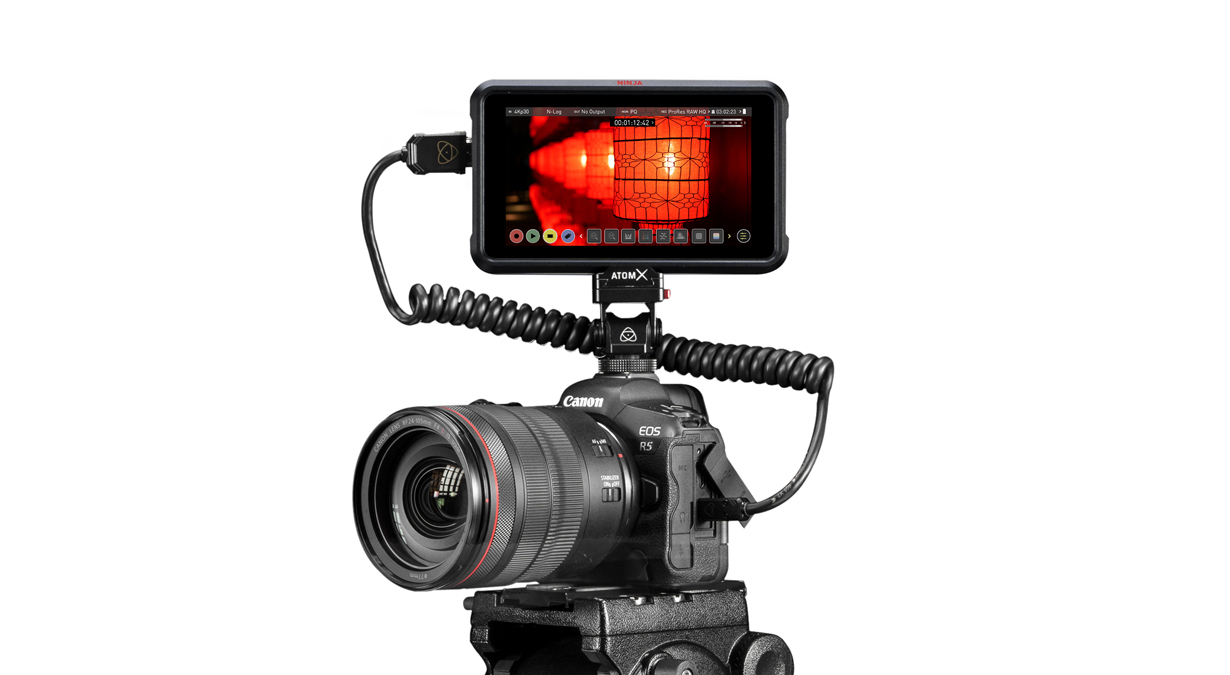 That's not all from today's announcement. The original Ninja V is not gaining the ability to record ProRes RAW from the Canon EOS R5 at up to 5K resolution, whilst the Ninja V+ can record at a storage busting 8K.
But it doesn't end there. Lastly both the Ninja V and the Ninja V+ can now also record ProRes RAW from Panasonic's recent BS1H box camera at up to 5.9K resolution at 30fps, 4.1K at 60fps, and 3.5K anamorphic at 50fps.
AtomX CAST
Atomos is also issuing an update to its AtomX CAST system, with compatibility with the Ninja V+, picture overlays, picture-in-picture recording, and a dip to black/white transition. Livestreams can be recorded as the clean program feed, should you want to add graphics afterwards, or with the TX graphics at the time of the original streaming.

The Ninja V+ with AtomX CAST. Image: Atomos.
The AtomX is tiny, yet very capable and we'll be giving you a full rundown of what it's like to use for real very soon.
Find out more on the Atomos website, and if you want to update your Ninja V/V+ firmware you can do so here.
Tags: Production News External monitors