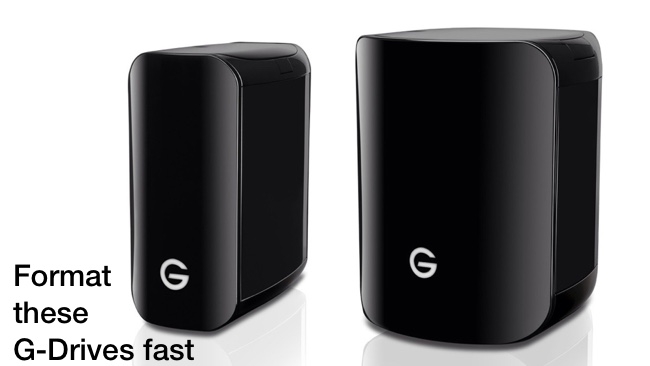 G-Tech has a new tool available for quickly formatting its drives for PC which it is pitching alongside some interesting info suggesting that Mac penetration of the creative industries is in something of a decline.
According to the company, the latest figures from the In-House Creativity Industry Report show a steady decline in Mac-only creative staff in the US from 56% in 2013 to 52% in 2014 and down to 45% in 2015.
Hence it's launch of the G-Technology Windows Format Wizard, a new platform which will enable users to swiftly reformat their G-Tech drives for a PC when required.
Colby Brown is a well-known photographer specialising in landscape, travel and humanitarian photography and a member of G-Tech's G-Team team of product ambassadors. He is also known for being a PC-only user, and has blogged about the wonders of Windows before .
Inevitably he was one of the first to try out the new wizard and, according to him, it's fast.
"As a creative professional, I'm one of the few dedicated Windows and Android users, which began when I was six years into my career," he says. "I built my own Intel Core i7-based PC, and from then on I have fully embraced Windows 8 and absolutely love it for its stability. Since I'm a Windows user, I simply use G-Technology's new formatting wizard, and I can reformat the drives for Windows in under two minutes."