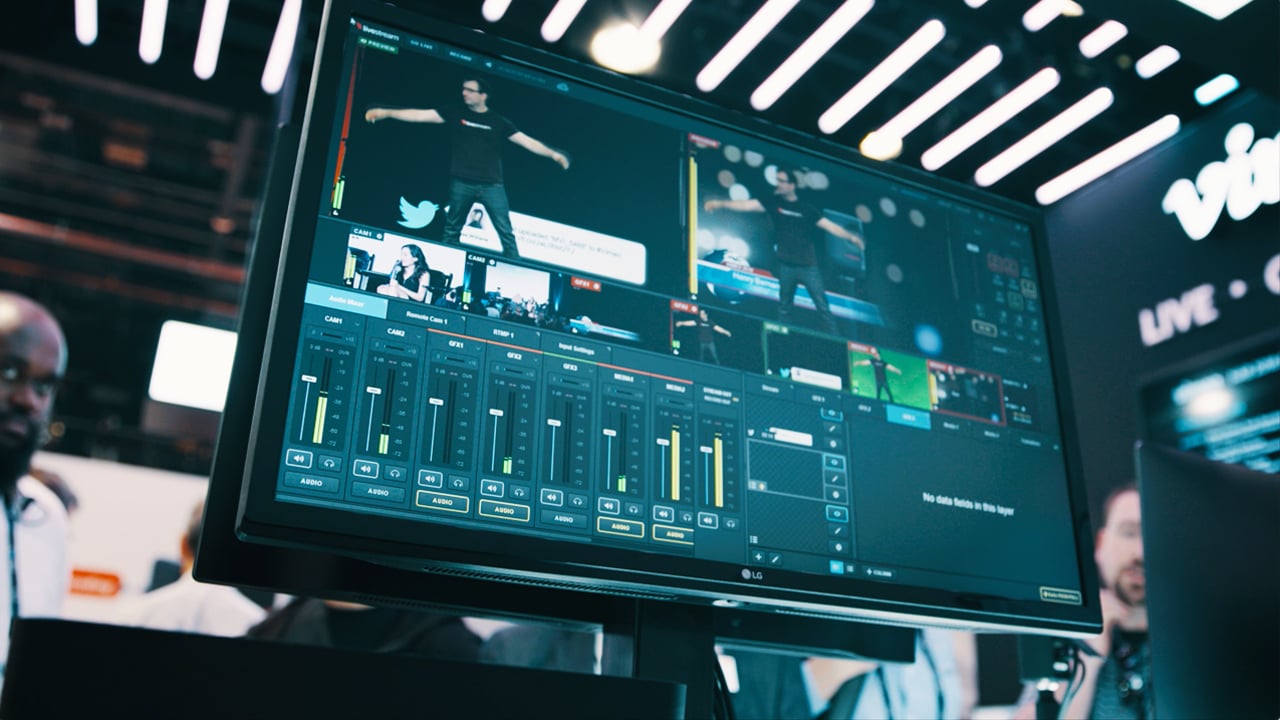 If you've ever wanted to start your own NetFlix style streaming subscription service or need a way to stream live video easily, Vimeo had a number of services and products on show at this years NAB.
As a platform for distributing quality content over the web, Vimeo is certainly up there, and the company had a number of new capabilities and products to announce at this years NAB. What is certainly apparent is that Vimeo is certainly much more than simply an alternative to YouTube.
Vimeo for macOS.
Ever since it was released, Final Cut Pro X has had the capability to upload videos directly to a users account, complete with title, description, and basic privacy setting. But that's where its abilities ended. Users wanted more from an integrated upload solution, and this is where the new Vimeo app for macOS comes in.
The new app not only integrates with macOS itself, accessible from the toolbar, but also from directly within FCP X.
One of the important abilities of the new export tool is the ability to upload directly to Vimeo in formats such as ProRes. Previously the built in FCP X exporter could only sent H.264 or H.265 files to the service. The ability to send ProRes files should mean that a much better final online encoding quality should be reached. Particularly if users are dealing with highly compressed footage to begin with.
Captions can also be added and chapter markers exported. When using the macOS menubar app you can see a list all of your account videos, grab embed codes, and delete videos. You can even play videos, edit descriptions and titles, as well as adjust privacy settings directly from the menubar. All of which can be done without having to touch a web browser.
Vimeo OTT Live
Vimeo has also introduced new Over-The-Top custom streaming apps. One of the great things about Vimeo is that it allows anybody to upload their content and make money from it, either through voluntary donations, or from pay-per-view. The new streaming apps allow anybody to create a Netflix style subscription service for their content. This is potentially a huge thing, opening up the possibility for all sorts of niche subjects to be covered by content creators in a very open and transparent way.
The fact that Vimeo can be left to deal with the complexities of actual delivery leaves creators free to focus on the quality of their videos and marketing of their subscription service. I think as time goes on we'll be hearing a lot more about Vimeo OTT Live.
Studio 5
Studio 5 is one of the results of the acquisition of Livestream by Vimeo. It is a live-editing and encoding software that effectively gives anybody the capabilities of a multi-camera studio on a laptop, or any other computer capable of running it.
With the Vimeo Premium service it is possible for users to stream their programme over multiple streaming services at once. Read more at the Livestream website.
Studio One
Studio One works in conjunction with the Studio 5 software. This 11" box allows streaming in up to 4K resolution, has two 4K inputs (HDMI and SDI), two quarter inch analog audio inputs, and features an 8th generation 6-core Intel processor.
But enough talk. Watch the video below to find out a lot more about these latest developments from Vimeo and more besides.