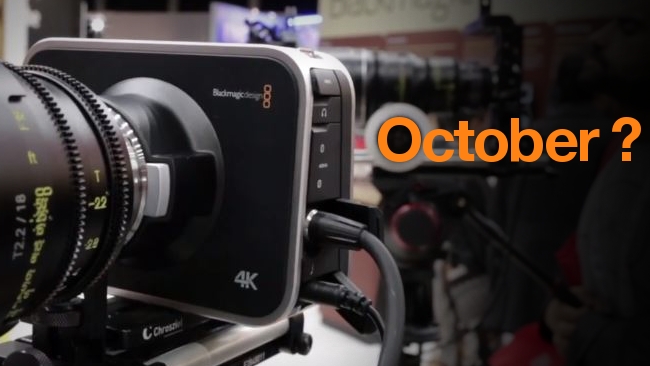 The industry has been patiently waiting for the Blackmagic 4K Production Camera to arrive. Here's the latest on the 4K camera and other news from Blackmagic General Manager EMEA Stuart Ashton.

Ever since Blackmagic first announced its Production Camera this past Spring, excitement has been building for this ultra-affordable 4K acquisition option. The release date has been punted down the calendar a couple times, but it seems that Blackmagic is on schedule for October delivery, according to General Manager EMEA (Europe, Middle East, Africa regions) Stuart Ashton.
In the following 2 minute interview with the German site Slashcam, Aston covers a wide range of issues, from the differences between the 2.5K Cinema Camera and the 4K Production model, to the 4K Production release schedule, an upcoming 4K micro four-thirds camera (which could be using this sensor), and a fix for the "white orb" problems some Blackmagic Pocket Camera-users may be experiencing.
RedShark has an exclusive extended video interview with Stuart Ashton and RedShark's Editor-In-Chief, David Shapton, covering an much wider range of topics, coming up soon - we're editing it now.
Tags: Articles