June was a month fuelled by action cameras, and some seemingly odd news about the popularity of DSLRs.
We began June with the surprising news that DSLR sales were outstripping mirrorless, but it wasn't all that it seemed. It all stemmed from news that DSLR sales increased by 132% whilst mirrorless cameras declined by 57% in the USA, but when we dug deeper the reasoning was a simple case of lack of supply thanks to the global chip shortage.
Read Sales of DSLRs are now outpacing mirrorless, but it's not all that it seems.
Apple announces its M2 chip
Meanwhile, Apple continued its release momentum with its new M2 chip, prompting upgrades to the MacBook Air and MacBook Pro 13.
The M2 wasn't an earth shattering upgrade from the M1, but it did contain some important new processing, including hardware decoding for ProRes up to 8K resolution and a 40% faster neural engine, amongst other minor performance bumps.
We still didn't see anything concrete about the long awaited redesigned Mac Pro (and still haven't), but it showed that Apple was committed to a regular update cycle for its chips. All eyes are now on the rumoured M3, which by all accounts should be using a 3nm process, which could offer up significant performance gains over the current generation.
K. Stewart wrote of the releases: "For professionals, the M1 Air was an excellent entry-level device and M2 with chassis upgrade makes it an even more tempting option, but the real power performance will be with the higher end machines - the pace of these upgrades will be interesting to see, but we're still waiting on even a glimpse of Apple's apex Mac - the all new Apple Silicon MacPro..."
Read Apple's M2 MacBook Air and iPadOS 16 headline WWDC22.
Interview with GoPro's Abe Kislevitz
June was Action Camera Month at RedShark, and we scored an extensive interview with Abe Kislevitz, from GoPro. Abe has been involved with GoPro going right back to the first GoPro HD camera, and he's been responsible for many of the 'money' shots you see in the company's sizzle reels when a new camera is released. Abe also writes and produces extensive tutorials on how to get the best out of the cameras using his insider knowledge of how the camera works.
We spoke with Abe about all things action camera, the difficulties of developing new equipment, and where the future of these little marvels lies.
Read GoPro's Abe Kislevitz and the future of action cameras.
These aren't your traditional action cameras
Carrying on with the action camera theme, we also took a look at cameras that were being used on major feature films to get the kinds of shots that directors previously only dreamed of. From RED's KOMODO to Sony's VENICE, modern feature films are taking advantage of the latest technology to mount cameras in some of the most impossible places.
"It's an interesting thing to contemplate, that even at the top echelons of Hollywood, when it comes to using cameras for stunt and action sequences, filmmakers are often using many of the tools that are easily available to independents, including the lenses. The even more interesting thing to contemplate is that these devices are often now deemed good enough, and close enough in quality to the A-cameras that they can be used without restriction on productions that demand the absolute best image quality possible."
Read These aren't your traditional action cameras.
The future of luxury on the metaverse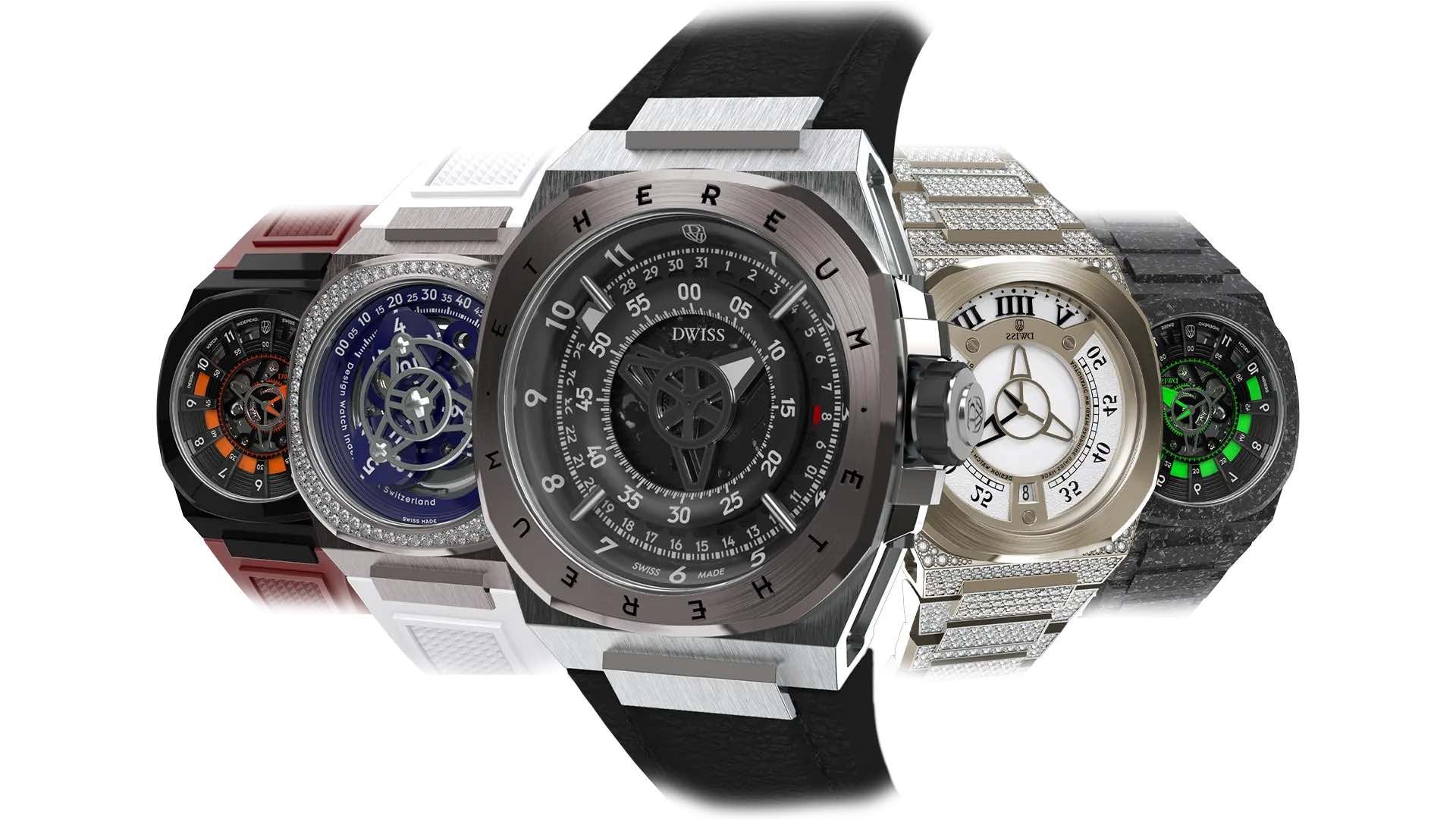 2022 was the year of the NFT. NFTs, or Non Fungible Tokens, have been on the receiving end of, well, it could be said totally justified criticism and hilarity. This was illustrated recently to much derision when a certain ex-US President announced his own NFTs.
The idea of 'owning' a digital original is fraught with problems, as well as being a bit... pointless. Although the technology behind it does have real world application in terms of potentially protecting an artist's work, for example if they were a musician. However, a watch company took the idea of NFTs to a ludicrous level by selling virtual versions of its physical product lines for you to 'wear' on your metaverse avatar's wrists at, shall we say, a luxury price.
"DWISS note for example that "no raw resources are used to produce luxury items for the Metaverse; therefore, labour is minimal. That means that practically all earnings will come from selling virtual garments and accessories."
Read The future of luxury on the metaverse – a marketing fantasy.
The ABBA Voyage concerts are a new type of reality
One of the most positive and feel good things to happen in 2022 were the Abba Voyage 'virtual' concerts. Even if you're not a fan of the band, it would be impossible not to be impressed at what was achieved.
Effectively, four 'life sized' photoreal animated avatars of the band performed on stage, and appear to fully interact seamlessly with the real world stage lighting, giving the impression that they are really there.
Footage of the actual concerts is limited, but from what we've seen or garnered from anyone who has been lucky enough to go to one of them, it would appear to be an incredible experience, and possibly paves the way for other legendary bands to play once again.
Voyage incorporated the use of a live band to give authenticity to the performances, rather than simply use pre-recorded arrangements from the 70s and 80s, and the entire production took 1000 people several years to put together. David Shapton noted: "... As we move into an era where AI has an increasing role in productions, it's not the pixel resolution of images that matters. Instead, it is the "intelligibility "of the information in those images, and it's about the quality of the concepts depicted in the production. So we are perhaps, witnessing the start of an era where quality is no longer assessed as a technical parameter like pixels but instead as a cognitive measure, and ultimately an aesthetic one."
Tags: Technology Production