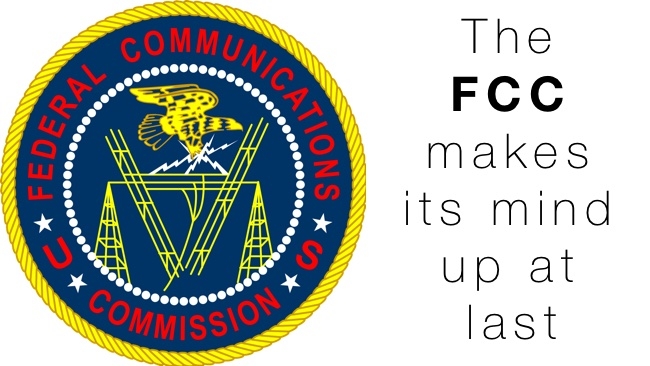 In a fairly audacious move, rather than waiting to circulate his plans over the future of net neutrality to members of the FCC in the USA, Commission Chairman, Tom Wheeler, has given a statement outlining them to Wired. And, as the destination indicates, supporters of net neutrality have reason to be delighted.
"It's time to put in place rules to preserve the #OpenInternet that has become an indispensable part of our daily lives. #TitleII," he tweeted as well to add salt to the wounds of the big telecoms companies. They will no doubt see him and the FCC in court, but for the moment it's a striking victory in a long running battle, one that uses his plan to reclassify ISPs as common carriers under Title II of the Telecommunications Act and thus fall under FCC authority.
As a result both prioritisation of services and blocking and throttling of lawful content and services will be banned. Furthermore, wireless networks providing mobile broadband and tethered broadband will now be treated as the same thing.
"My proposal assures the rights of internet users to go where they want, when they want, and the rights of innovators to introduce new products without asking anyone's permission," he wrote. Which, given the track record of mobile providers in the US blocking services and applying various data cap rules and exceptions is a huge step.
The proposals still need to be voted on by the FCC, but that should be a shoo-in. Congress might prove to be more of an obstacle and, of course, there are going to be legal battles ahead. But while net neutrality may not be a reality just yet, finally we know where the most important regulator overseeing it stands.
Read the full statement in Wired here: FCC Chairman Tom Wheeler: This Is How We Will Ensure Net Neutrality