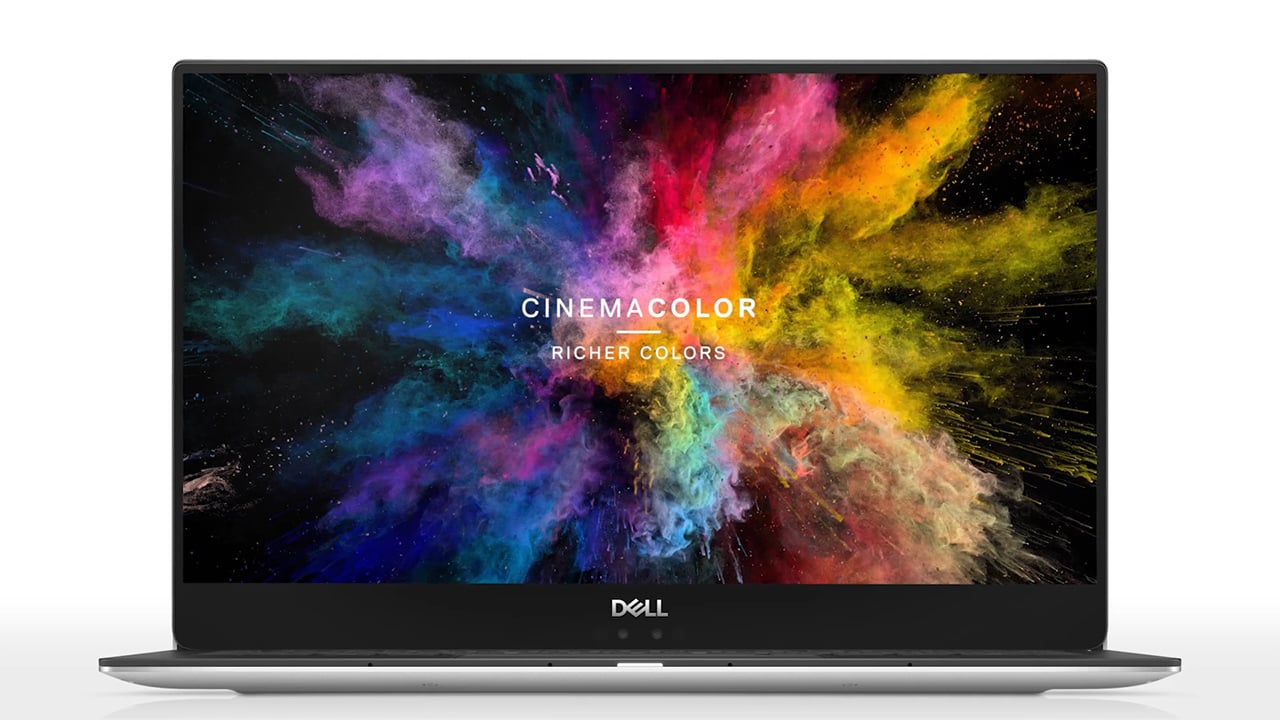 Dell recently ran an event to show off its new Cinema features on its latest laptops. Roland Denning reports back on what he saw.
'Dell' is not a name you generally associate with cinema, so when invited to the launch of 'Dell Cinema' I was, to say the least, intrigued.
It turns out it has not much to do with cinema but a lot to do with TV. Although we tend to associate UHD and HDR with bigger and better televisions or projectors, increasingly, TV is something that people watch on their computers, streamed from the net, watching individually rather than in family groups. A home with many screens but no actual TV is becoming commonplace. That Dell should market a range of computers that offer a 'cinema experience' thus makes perfect sense.
There are three elements that constitute the Dell Cinema range of computers. CinemaSound, CinemaStream and CinemaColour. The XPS 13 and XPS 15 laptops and the Inspiron range offer some or all of these technologies.
CinemaSound is basically an audio processing using something called 'Waves MaxxAudio Pro' that 'boosts volume and clarifies every tone'. We could argue about what 'clarifying every tone' can possibly mean, but it certainly manages to get an impressive amount of volume out of built-in computer speakers on something like the Inspiron All-in-One.
CinemaStream is an interesting feature. It is software that prioritises video streams on internet connections to reduce buffering for a 'stutter-free' experience. I have no idea how well this works in practice, but it seems like an excellent feature and one wonders why manufacturers have not exploited this principle before.
CinemaColour offers 'superior dynamic range'. In other words, it is a 4K HDR feature optimised for Dell's screens, although which HDR variants it is compatible with is not stated. We all know that HDR is, potentially, a great feature for all home TVs. We also know that many implementations of HDR in the consumer world leave a lot to be desired. Dell's CinemaColour screens offer brightness of 350 or 400 nits which Dell judge sufficient for viewing HDR correctly. Others (such as the Ultra HD Alliance) may disagree. This in not really a criticism of Dell's computers, rather just an illustration of how, from the consumer point of view, the implementation of HDR has been a confusing mess.
How much of this is relevant to those of us who make programmes? Certainly, I have no gripes with Dell's cinema range of laptops, which offer good value and solid performance, but 'CinemaColour' in this context does not appear to offer us quite what we need – they do not offer a recognisable colour space like Rec.709 or Rec.2020 or P3. Again, 'CinemaSound' demonstrates the difference between products marketed at consumers rather than producers. Consumers want something like "looks and sounds great", producers want something that looks and sounds accurate, and monitoring heavily processed audio, however impressive it sounds, is not very useful if what we need are neutrality and detail.
For many years, there has been talk of convergence between TV and home computers. Televisions will continue to get bigger, but viewing habits are changing. I don't have the figures to prove it, but I think it is more likely that a state-of-the-art 4K TV programme is going to be watched on a tablet by an individual on a train, or on a laptop by a couple on a bed than a family sitting on a sofa in the living room. This has more to do with how we choose to live our lives than the technology itself, but perhaps in the future, the distinction between computers and television will be not so much the functions they offer, but whether we choose to be close to a small screen or further away from a large one.
For more info visit the Dell website.