Here's a test video of YouTube's new 48p format, shot on the Sony F65
In the context of the revived debate of what is the proper frame rate for film (prompted by Peter Jacksons' use of a high frame rate format for his adaptation of J.R.R. Tolkien's The Hobbit), a group of Spanish filmmakers set out to test the 48p standard by producing a narrative short. The result is Cam, a film directed by Pol Turrents, that pays homage to old video cameras and uses handheld shots to further heighten the effect caused by the high frame rate. The short is intended as a technical experiment combined with narrative content.
Until recently, the only way to watch such films was by having the video file or screening them on a dedicated theatre, but now YouTube has added the ability to use this format on its website.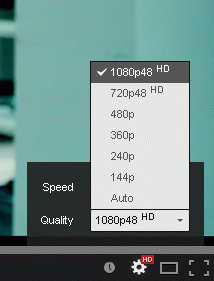 This makes it possible to share such videos online. The authors have made their short available for everyone to see, along with a 24p version, so it's easy to compare both versions.
Some tech specs:
The film was shot on a Sony F65 in real 48p with Master Prime lenses
Adobe Premiere was used to edit the film, using the original MXF raw files
The film was conformed and colour corrected at Apuntolapospo studio, by colourist Pepín Pedraza using a Nucoda Film Master
IMPORTANT: In order to watch the film in 48p, you need to use the Google Chrome browser, and you have to set the video quality option to 1080p48 on YouTube in order to play it back in that format. Also, in order for the high frame rate playback to be noticeable, your display's refresh rate has to be set at 48hz or higher.
Find the 'Cam' Short at 48p below. And check out 'Cam' at 4K 24p on Page Two!
Cam at 4K 24p