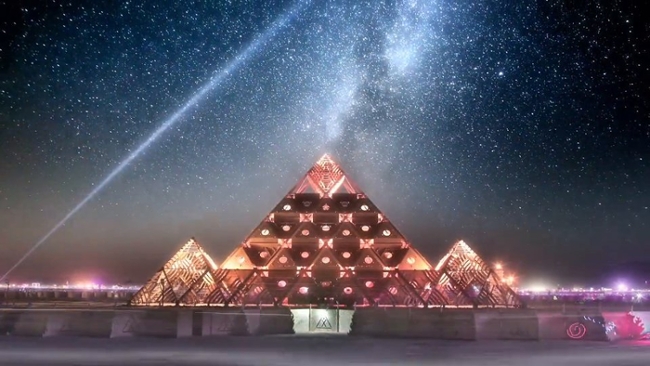 Hyphenate 'Roy Two Thousand' is making a habit of releasing great time lapses of the yearly Burning Man festival, and his latest may be his best yet.
On his promotional website, 'Roy Two Thousand' tells us, in no uncertain terms, who he is and what he's about:
musician, film maker, photographer, futurist…
creating music and visual art highlighting evolution and transcendental motion in a world inspiring love and light, community and compassion, and the energetic nature of life :)
After viewing his latest timelapse of Burning Man, Lake of Dreams, I can say his self description rings true in his work. More than a simple timelapse, Lake of Dreams playfully mixes timelapse with slow-motion moments, drawing nice tension by the contrast. The visuals are hypnotic and revelatory, even more so than his acclaimed 2012 Burning Man timelapse The Fertile Desert. But it's the emotion of the piece that gives the pretty pictures its context; you can feel the love Roy Two Thousand has for his subject.
Check out 'Lake of Dreams' below. And don't miss 'The Fertile Desert' on Page Two!
The Fertile Desert