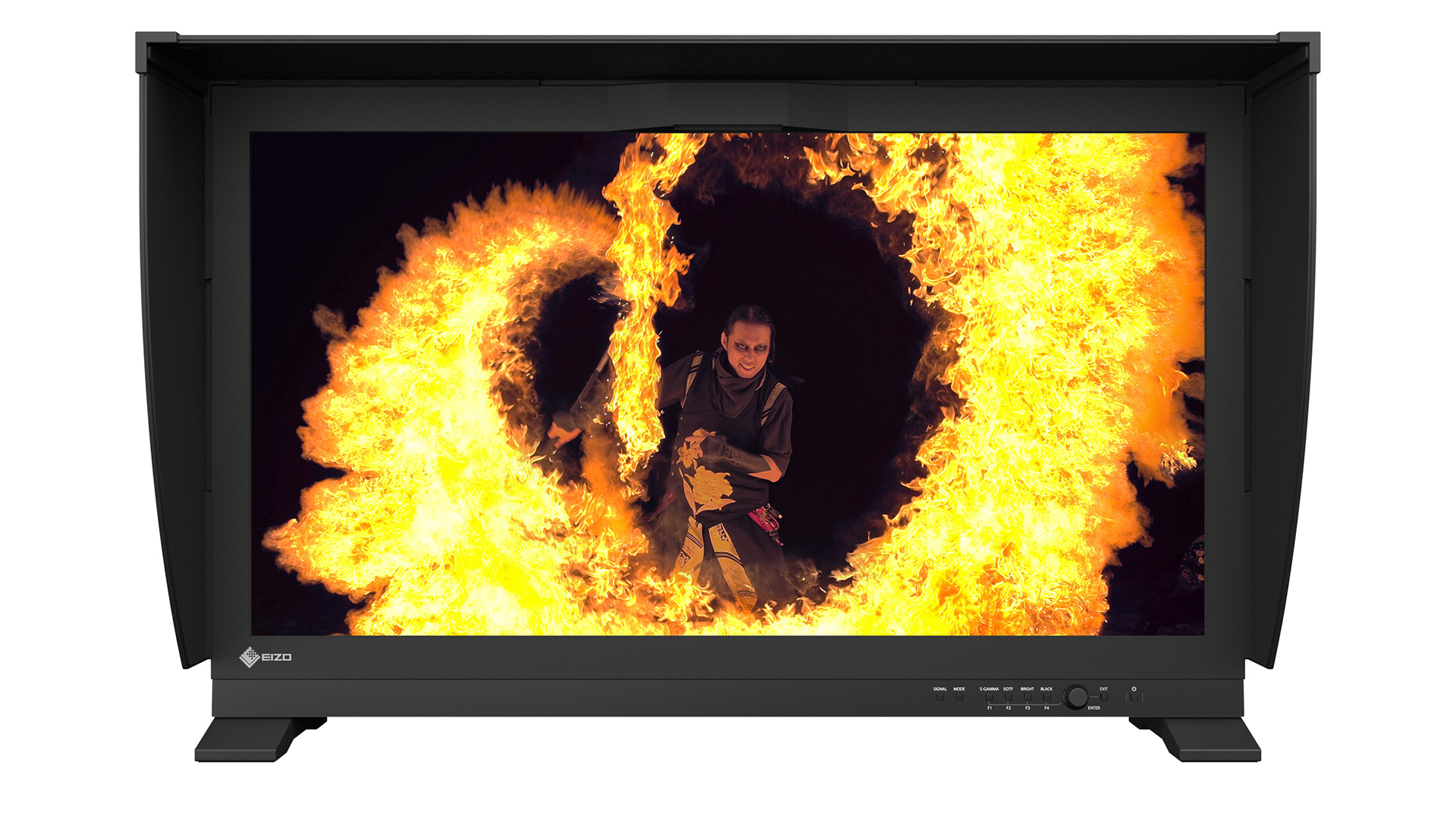 Eizo has just announced its latest HDR reference monitor, which it claims is the world's first to have built in calibration sensors. This is a serious monitor for serious people.
It could be argued that we're starting to see the second or third generation of HDR display technology. The first generation was made up of designs using modulated LED backlights, and those are likely to remain a staple of mid-market offerings for some time to come. The second was probably high-output OLED, although that was always a tricky and thoroughbred technology and achieved prominence barely before it essentially succumbed to practical problems. So, the dual-layer LCD technology that's finally hit retail in the last year or so is probably the third try for HDR, and with any luck something we'll see in more general use soon.
All this may have nothing to do with Eizo, but the company has just announced a 31-inch HDR display, the CG3146, adding to a widely admired history of reference displays. The company's announcement for the ColorEdge PROMINENCE CG3146 only mentions that it has an "LCD panel" capable of 1000-nit HDR pictures. But we might reasonably suspect that it is based on at least similar technology to that found in other similarly-specified, similarly-sized HDR displays such as Sony's BVM-HX310 and the TVLogic LUM-310X. The display panel is described as achieving a million to one contrast ratio and that's implied as being simultaneous with a 1000-nit peak brightness, which would make this a pretty serious HDR display.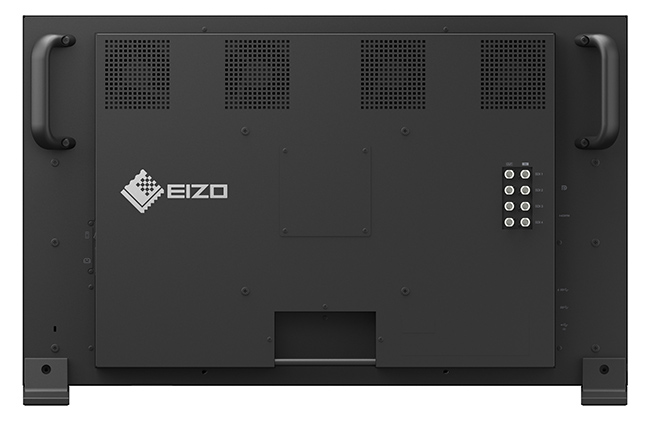 Illustrious history
So, it ought to be something rather special. Eizo has a long history of creating highly respectable reference displays which have mainly seemed intended for desktop use. The CG3146 is to include not only HDMI and DisplayPort, and not only SDI, but dual or quad link SDI up to 12G with VPID implemented. That's a very complete SDI configuration. In early 2020, HDR format signaling over SDI is patchily supported but the hardware given here should, assuming firmware updates, be able to keep up with more or less anything. It's also a full ten-bit display, which honestly is less important than always ensuring it derives its images sensibly from a deeper signal but is reassuring all the same, and it's a full DCI 4K 4096 x 2160 panel.
As ever, Eizo is extremely keen on accuracy and calibration, and huge amounts of the released info about the CG3146 are dedicated to ensuring that it does the right thing, and keeps doing the right thing. Within that is the limitation that no LCD monitor (or no monitor of any kind) will ever cover all of Rec. 2020; this is clearly a P3 display, with 99% coverage, though it will show where the displayable gamut is exceeded for all the common colourspaces. That aside, it has Eizo's traditional inbuilt, swing-out calibration probe, and internal sensors to track changes in temperature and adjust accordingly. It is guaranteed for five years (though only guaranteed against hot pixels for six months) or 30,000 hours, whichever comes sooner. 30,000 hours is nearly three and a half years to begin with, so turning it off overnight should ensure that the five years expires before the hours limit does.
What will it cost? A lot, probably, although the inbuilt calibration could represent quite a large saving in tools and software, or alternatively a large saving in getting someone in to calibrate it. Some distributors are starting to demand calibration certificates as part of the deliverables, so this sort of thing is a gatekeeper to certain parts of the business. Exactly how plausible Eizo's new baby will be for someone looking to create Dolby Vision masters remains to be seen, but it'll be fun finding out. The ColorEdge PROMINENCE CG3146 will be available from April.