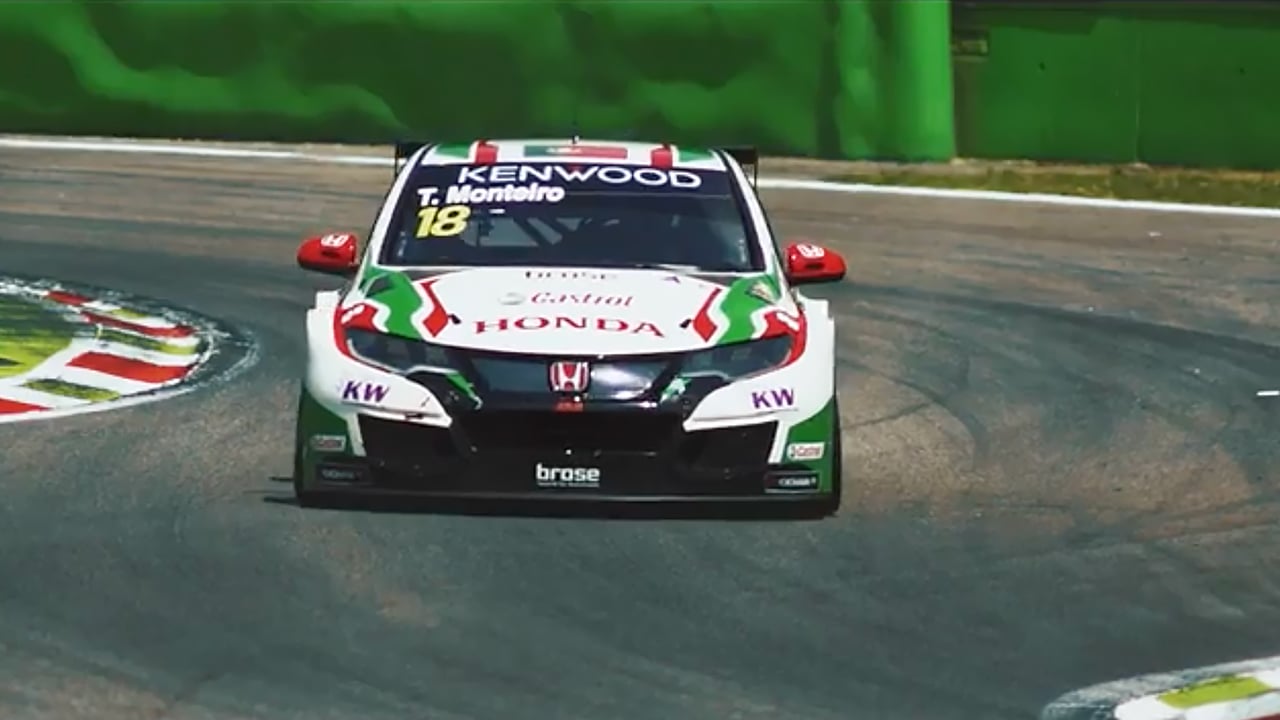 This weeks Social Media Follower is high octane Italian filmmaker Mattia Merli.
As you kight have guessed from the headline image and description, Mattia specialises in filming and editing motorsports. We asked him some questions below about his passion, and for any advice he can give to aspiring filmmakers.
Can you briefly describe yourself, your style and what you do?
I'm an Italian filmmaker with passion for motorsports and wedding videos. I think that the thing that these two have in common is that both happen in real time and you won't have a second chance to film it. You can ask a groom to wear the tie a second time or a pilot to take the gloves again (very similar situations now I realise that!). But you can't as the couple to repeat the "ICONIC" vows in church or the pilot to repeat that run! You have to adapt yourself to the contest and manage what you can do.
How did you get into the business?
I started filming wedding videos of my family and friends and my name started to spread locally so I began to get in touch with wedding planners and photographers. One tip is to ALWAYS have your business cards with you and give it to every one at the operators table! (Here in Italy at every wedding the cameramen, planner, musicians, and photographers eat at the same table). For motorsports I started filming a local drifting event for free, and when the organisers saw the video from the event they decided to pay me.
Here Vimeo made a HUGE difference. With it you can start to send your video directly to a person that might be interested in it with a personalised email. This in my opinion helps a lot. It's not only a notification but is a direct message from the creator that comes in to your mailbox. Stephane Benini of Clashproduction.com noted me and started supporting my work helping me find accreditation access to motorsport events such as GT Class racers and touring class racers. Then Italian production Houses heard about me and from then I got quite a few phone calls. The rest is history.
What project are you most proud of?
One thing that kept always me moving was my idea to Film personal projects such as museum (Ferrari one was featured on Speedhunters.com) and top gear like short film that is always a tone of fun to film!
Last year I was called by a Production company to make small episodes promoting the Porsche Carrera Cup Italia. We had to collect seven episodes worth of material in just one day! The day was a showdown of the championship in Misano Adriatico circuit but the pieces will be aired before every race so we couldn't show anything related to Misano because the races were in different locations! It was really challenging and a huge learning process because it was the first time that I'd worked with a director, a producer, an assistant producer, the sound guy and other cameramen! Unfortunately I can't show it because of the TV rights but it was all broadcasted here in Italy by D-Max a channel of the Discovery group!
What piece of kit couldn't you live without?
My kit essentially is a FS5 and a A7S. The piece of kit that I couldn't live without is the FS5. Coming from the FS700 it's incredibly ergonomic, you can use heavy rigged with cinema lens external recorder and so on or even completely stripped down to a one hand gimbal! And the variable ND filter is simply magic!
Is there any advice you'd give an aspiring filmmaker?

To aspiring filmmakers the one piece of advice that I can give is stop to thinking about gear and go out and Shoot!! It's a continuous learning process. You'll learn when you Shoot, when you edit, when you grade it and when you post it! Don't be mad on bad comments (haters gonna hate) and try to improve yourself anytime!
Mattia's work can be seen on his website and social media Facebook:@Mattia Santino Merli Instagram: @mattiamerli
View his motorasports showreel below!
To be featured yourself give us a follow Instagram: @redshark_news, Twitter & Facebook @RedSharkNews and slide into our DM's....