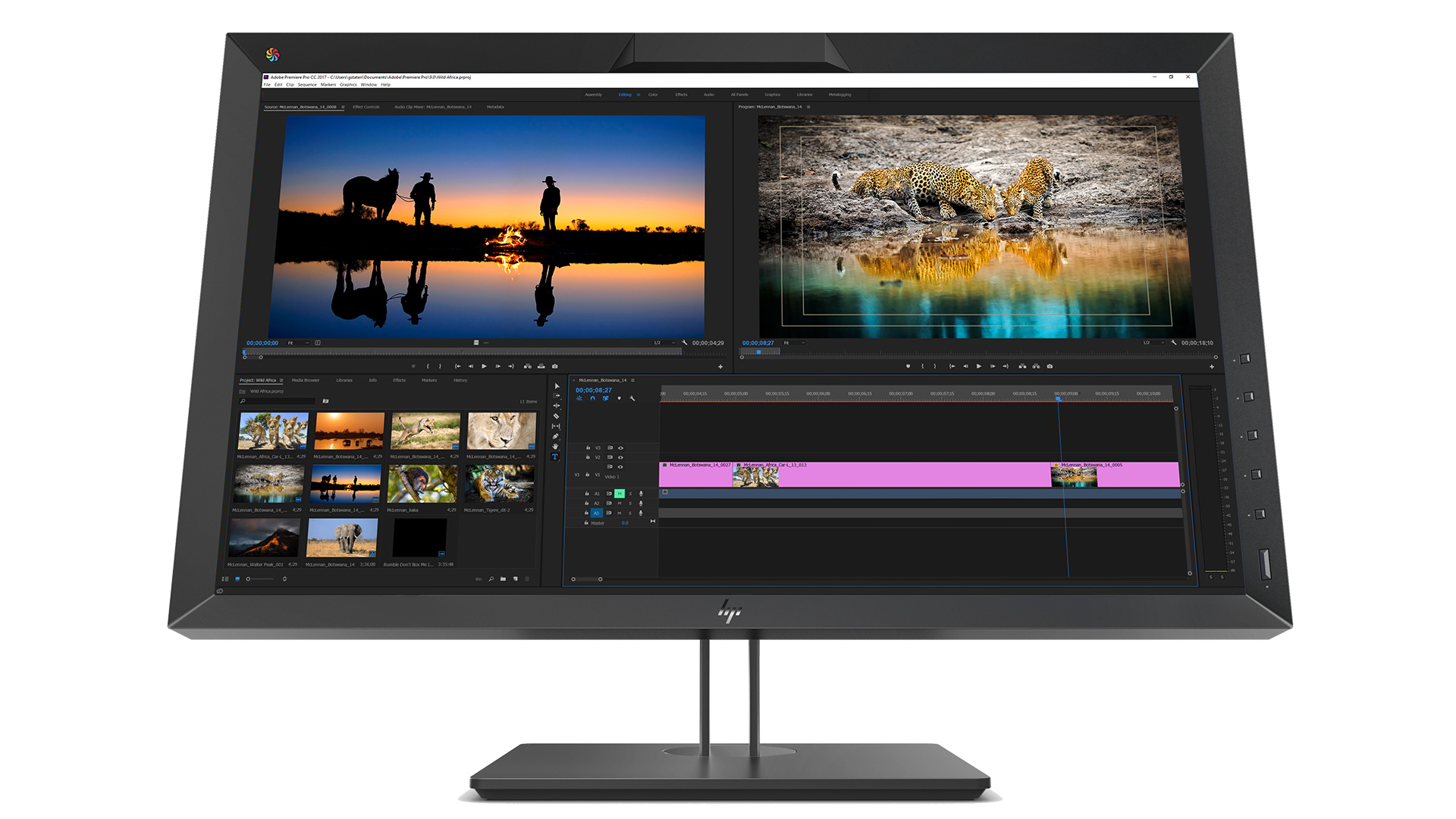 Where can you get a 4096x2160 resolution, constant color calibration, and custom LUTs for a price that was unheard of in recent years? Perhaps you should check out the HP DreamColor Z31x Studio display.
Accurate color
The DreamColor Z31x Studio monitor is for professionals who need accurate color. Period.
HP describes these customers as "elite color professionals" for the DreamColor Z31x Studio. I would say that anyone in design, film, and graphic arts could possibly count themselves among these "elites".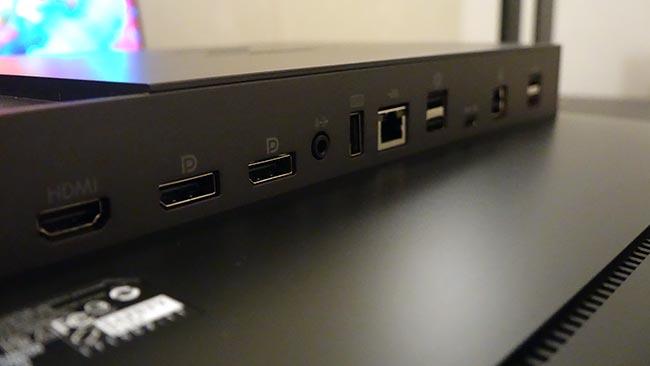 The display features DisplayPort, HDMI inputs and ample connectivity.
The DreamColor Z31x Studio display is a high-end, 10-bit display that produces one billion colors. Using its built-in colorimeter, it can be calibrated on-demand or on-schedule – it's up to you to decide, then the display does the rest. This keeps your colors accurate throughout the project. Because you can schedule the calibration, your display can be fine-tuned every morning when you begin work.
The display is based on IPS LCD technology. The IPS displays have a wide viewing angle (178°) and IPS technology provides some of the most accurate color in the industry. Notably, IPS displays have high contrast levels, and IPS provides better display of blacks.
With 10-bit color, the DreamColor monitors provide over one billion colors. To better manage colors, the DreamColor technology allows customers to load custom LUTs.
And this same technology is found in HP printers. This makes color workflows from creation to print faster and more accurate with assured final color results.
The self-calibrating DreamColor Z31 supports color-dependent workflows
I used the DreamColor Z31x Studio in combination with HP's ZBook Studio x360. This convertible, mobile workstation can be configured with a 4K (3840x2160) DreamColor display which makes it a perfect match to dock with the DreamColor Z31x Studio in the office.
The monitor is hefty at 33 lbs or 15 kg. The stand is solid and provides smooth positioning with a -5° to 30° tilt and a +/-45° swivel. The IPS panel is anti-glare with a broad bevel to protect against reflections. With a Cinema 4K resolution, the aspect ratio is 17:9.
The display is loaded with connector ports. Inputs include two display port 1.2 ports and one HDMI port. It also has a USB Type-C port, a USB 3.0 Type-B port, and four other USB 3.0 ports.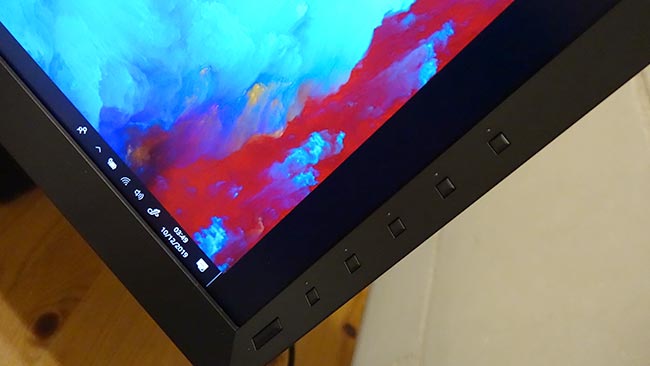 The wide bevel protects against reflection and provides display controls
The display also has a small but interesting feature: an integrated KVM switch. In combination with other features like the cinema 4K resolution, 10 bit color, self-calibration, and custom LUTs, the KVM switch is a key feature for many creative professionals.
Many creative teams are working on company-sensitive design projects. Often, the workstation for the project is not connected to the outside world at all. A typical workspace then has one workstation for the project and a second system for normal office tasks including email and internet access. Switching quickly between the two systems is important for productivity.
Pricing in US dollars in the HP store is $2999.
A Final Perspective
HP has a history of working with high-end professionals in film and graphics. It is not a surprise that the company offers specialized displays which better meet the needs of their more demanding clients.
The DreamColor Z31x Studio display integrates these years of experience into a quality product that is tailored to design and creative professionals' workflow requirements.
Tags: Post & VFX