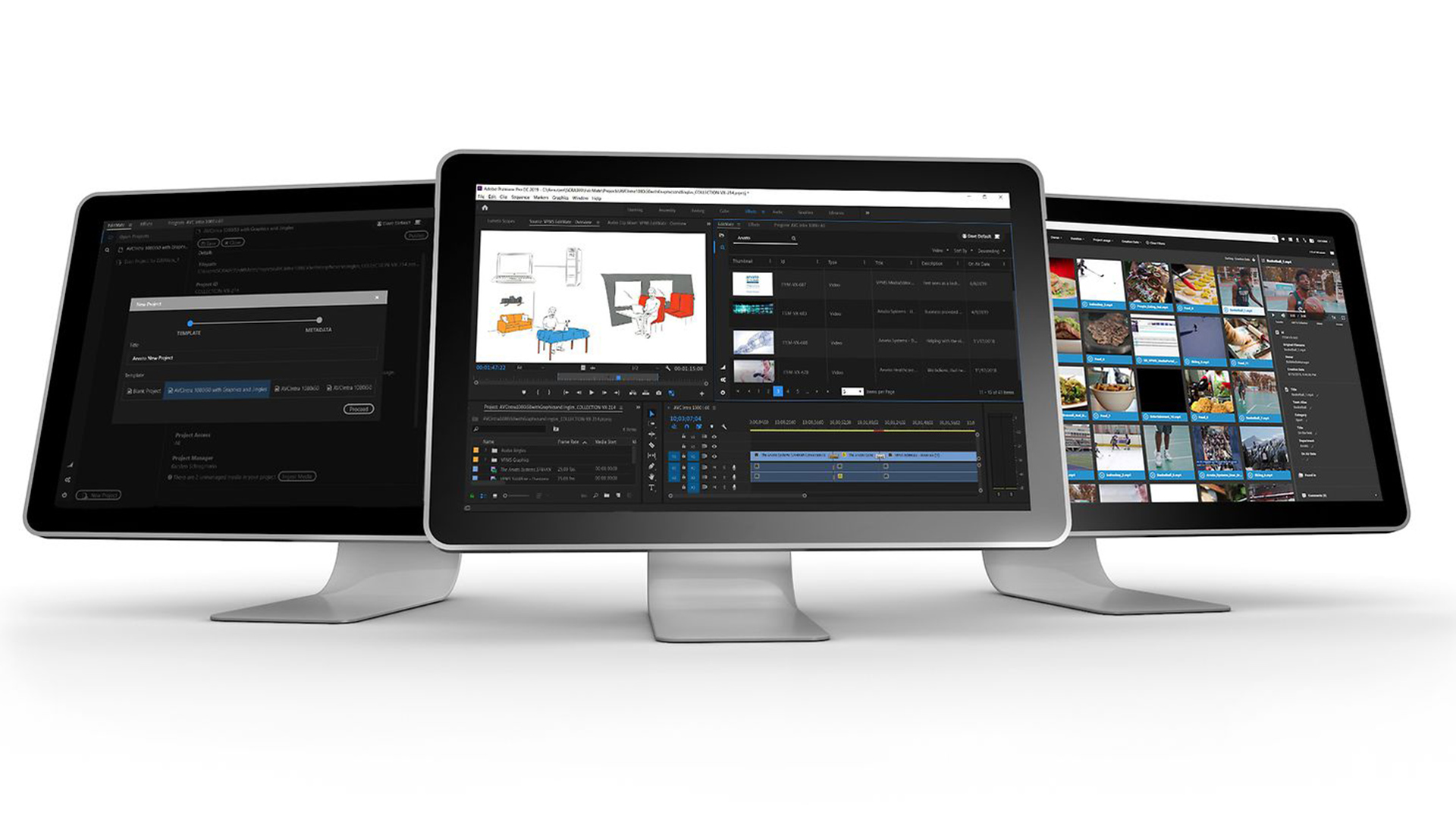 More and more facilities are turning to Premiere Pro as their core NLE. Designed for groups of 5 or more users, VPMS EditMate, from Arvato Systems, keeps things simple by taking care of the complexity.
Modern productions are increasingly complex, and yet they need to be finished faster, often on a tight budget. Fortunately, technology can help. It's now possible for editors and other post production professionals to work together on the same material. Parallel working is not just feasible, it's a necessity in today's production environments.
But that doesn't mean that it's easy. You can't just provide everyone with access to the same material without a host of checks and precautions. Without proper management, you'd be able to overwrite someone else's version of the project, and that's just the start of it.
What's needed here is a layer of software that takes care of the complexity of collaborative working and creates an environment where groups of editors can flourish.
And that's exactly what EditMate does. It's a helping hand that sits in between editors and hardware. It's a plug-in for Adobe Premiere and it's the front-end to an ecosystem that not only takes care of obvious issues like file and project locking, but also manages complex metadata, tracking media through the whole project, keeping it safe, secure and easy to find.
But that's just part of it, because with EditMate, users don't have to be in the same place. EditMate optimizes its video files for remote use, even over low bandwidth connections. Remote editors can work as if they're all in the same building. It's seamless and reliable, It means that teams can be worldwide. It's massively convenient, and saves money, too.
There's a lot more to EditMate. If you'd like to get into the detail of how it all works, here's a white paper that's an easy but comprehensive read.