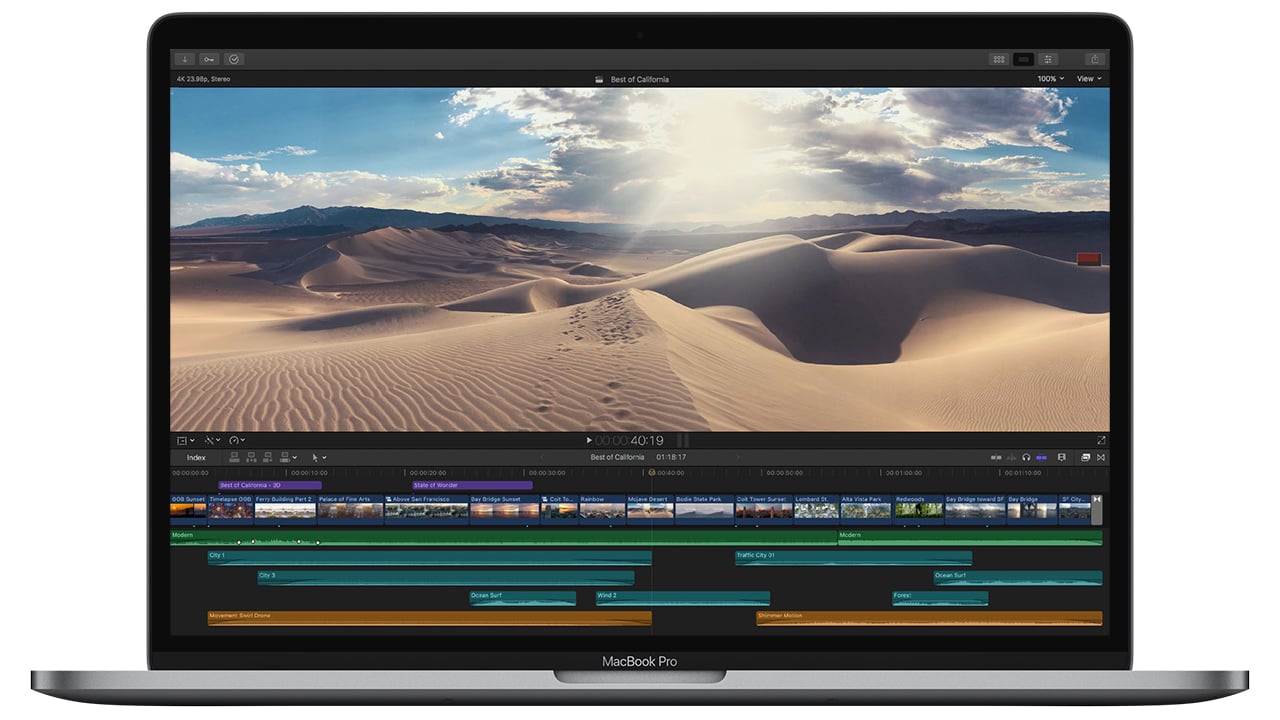 Are we finally seeing real evidence of Apple preparing the road for an entirely new computer platform? Confusion reigns.
Apple recently published this page on its FCP X support site. It's generated a bit of confusion among video professionals across forums and various user groups.
What is the most alarming aspect of the news update is that the document is unclear. It does not explicitly state why changes are going to be made, what those changes will be, and how it will impact the digital workflows currently in place today.
Final Cut Pro X and macOS are changing. With those changes existing Avid DNxHD / DNxHR, GoPro CineForm, and Sony HDSR media will no longer be compatible with Final Cut Pro X.
"Legacy media files are compatible with macOS Mojave,
but they won't be with future macOS releases."
One theory is that macOS will eventually remove 32-bit application support, and in turn existing 32-bit codec libraries will become incompatible. While that makes sense from an encoding standpoint, it raises more questions. A DNxHR file was encoded with a 32-bit library does not make the video output any different from a DNxHR file that was encoded with a 64-bit library. Furthermore, many of the compatible formats listed on Apple's codec support site are far older than Avid DNxHR and even Sony HDSR.
Another theory is that Apple is planning in the long term to abandon Intel processors in favour of developing its own product line of CPUs. Late last year the company launched an ad campaign "what's a computer?" that attempted to challenge the preconceived notions of what a computing platform is. In the latest iPad Pro marketing push, Apple is positioning the tablet as an alternative to a computer. Some think that the company is planting the seed now, iOS could be your primary platform. This is all speculation and to some, wishful thinking.
Regardless if either of these conspiracy theories turn out to be true or not, with Final Cut Pro X being unable to read and process certain formats of media, it leaves users with fewer options for collaboration. Beyond the endless internet arguments of what is professional, and what the needs of professional users are, there are features in place today that will not be tomorrow. This means that a Final Cut user on Mac will have fewer options for collaborating with a Media Composer, Premiere, or Resolve user on Windows.
Of course, Windows-based software can read ProRes files, but many applications can't write it*. It just so happens that ProRes, DNxHR, and CineForm are the three most popular I-Frame codecs available to video editors**, and no OS can easily encode and decode all three of these formats. And what about FCP X users who regularly use codecs that will soon become unsupported? Re-transcoding an entire library of media isn't feasible for many, especially for documentary filmmakers who can have amassed hundreds of hours of footage.
If FCP X will not be able to open Avid DNxHR media, will other software on the yet to be released macOS 10.15 be able? That is the big unanswered question. Hopefully, we'll get word from Avid and Adobe (among many others) what the future workflow will be.
*Assimilate's line-up of Scratch products are excellent options for encoding ProRes on Windows, as are BlackMagic Fusion Studio, and SGO Mamba. However, these aren't commonly used strictly for video editing, which would be the most common collaborative use case for needing ProRes encode.
**Grass Valley HQ X is also a great I-Frame codec but is notably absent from Apple's FCPX support sites .
Tags: Post & VFX