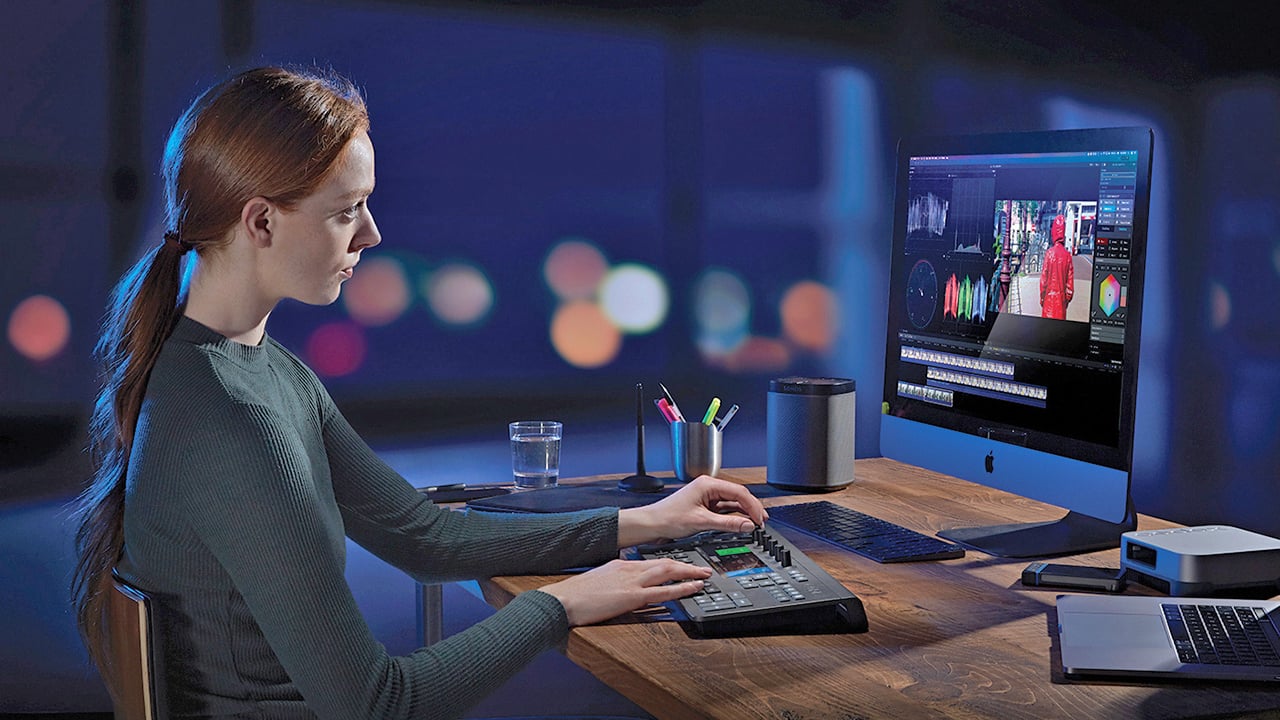 Review: ColorSynth from Codex promises a fast new and intuitive way to grade within Premiere Pro and FCP X. We put it through its paces.
Currently available for Final Cut Pro X, ColorSynth from Codex provides a pre-wired network of colour processing nodes. The colour grading tool which is based on Final Cut Pro X's Effect and Title Generator paradigm has more than 60 items arranged in a 6-layer stack with several sublayers, with the aim of simplifiying what is typically a complicated process.
The first thing you'll notice when using ColorSynth is that it renders results instantly — even on my lowly mid-2011 iMac. The interface is conceived in such a way that, if you have a good grasp of colour management where it applies to video and film, you'll be flying through the job in no time. There's a keyboard-alike control surface in the making too. Appropriately called "Keys", it wasn't available I wrote this review, but it will be coming soon. ColorSynth will also be rolled out for other NLE platforms, with Adobe's a number one priority for the developer team.
ColorSynth can be used as a Title Generator. It then serves to colour grade only parts of a clip, stack grades onto each other or grade multiple clips with the same settings at once. The Title generator option allows grading on a large scale in a way that is usually only done with Baselight, although this option also comes with Color Finale.
A unique layer is "Color EQ". That one allows the adjustment of Hue, Saturation and Luminance relative to each other or in themselves. Three sub-panels allow different types of adjustment: Main EQ, Color Mixer, and Shading EQ. The remapping capability isn't unique by itself but the interface and accuracy of the selections are. Contrary to Hue vs. Hue remapping in Resolve, for example, I personally found using the ColorSynth layer easier and more intuitive.
The sub-panel called Color Mixer does more or less the same as the mixer in Photoshop. Finally, the Shading EQ sub-panel allows you to target a very specific colour for the modification of Hue, Saturation, Luminance, or RGB tinting. This panel allows you to narrow down the range of colours affected by the change to a much smaller area than is possible with the Main EQ panel.
My conclusion
My test version of ColorSynth 1, although lacking some of the functionality that will be added soon, did really turn Final Cut Pro X into a full-blown colour grading environment. The interface is novel and more helpful to see where in the colour model you're applying changes than the traditional wheels and sliders interface. The quality of the feature set, the rendering speed and the results you can obtain with ColorSynth can easily compete with Resolve.
A generous set of keyboard shortcuts makes working with this plug-in a pleasure and the omnipresence of eyedroppers allows for a fully colour-managed environment, provided you use a colour reference card.
I don't feel the absence of a scanning feature for such cards to be a disadvantage. Quite on the contrary, I think the eyedropper functionality actually gives you the freedom to use cards that aren't supported by other grading tools, such as my DSC Labs ChromaMatch card.
Customers are now able to download and register for a free 30 day trial of ColorSynth.