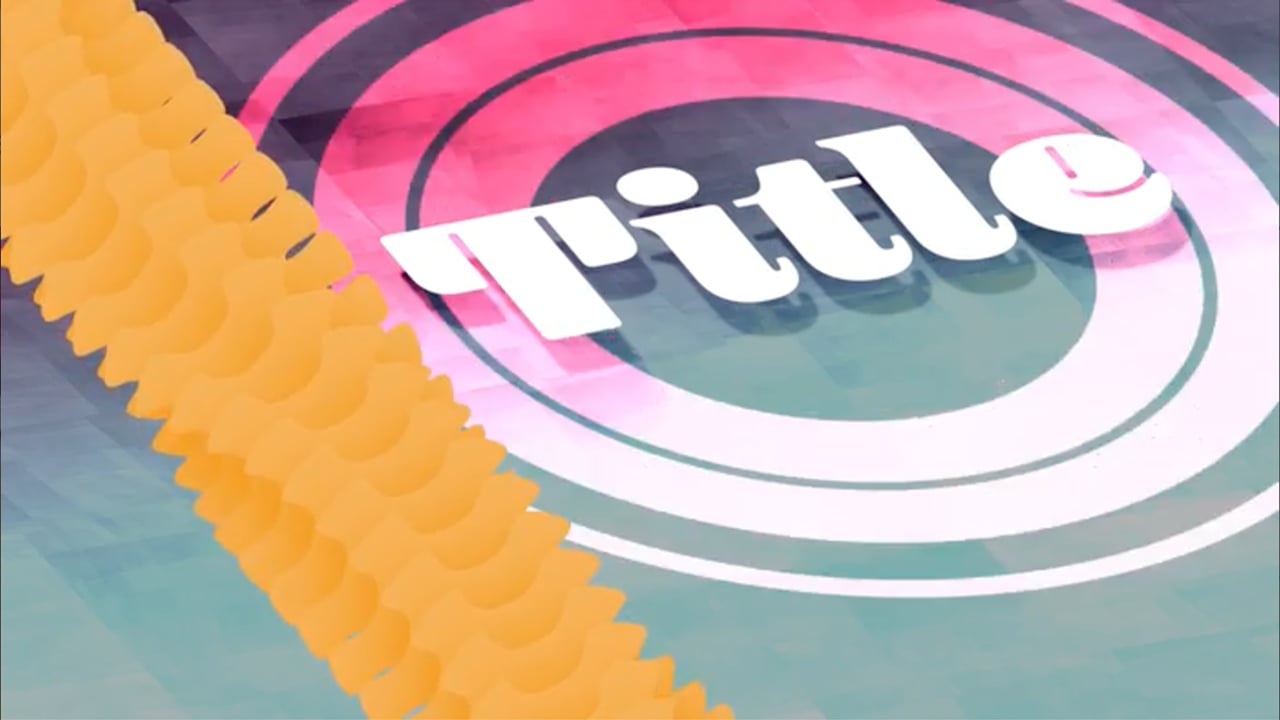 Motion graphics add a fluid, professional, and engaging touch to any production. Most of all, they make your content look great. And now that they're available as templates from Adobe Stock, you'll be up-to-speed with them in no time.
Motion Graphics are everywhere, and it's not surprising. Animation brings movement and dynamic interest to video, and it can be used as an attractive vehicle for text and data, too. This is especially true with the Motion Graphic templates available at Adobe Stock.
If you start from scratch and create your own motion graphics, there's a steep learning curve. But if you want all the benefits, without the effort, there's now a much better way.
What is an Adobe Stock Motion Graphic template?
A template is a high-quality, pre-made graphical animation that has been developed so you can customize it easily without having to know much about the details of it. The template's designer has developed the Motion Graphic template to give you maximum flexibility with minimal input from you.
A typical Motion Graphic template might be the introduction to a TV show, a lower-thirds with movement, a label, call-out or speech bubble - or it could be something different altogether.
Adobe Stock templates also saves you valuable time because you can edit the templates directly inside Premiere Pro, never having to leave your edit.
Pre-made templates can save you a lot of work
Creativity
Some might think that there's a loss of control or even creativity using templates. In fact, the reverse is true. As a producer of videos, your primary concern is delivering a high quality product to your clients. Templates allow you to raise the level of your productions because some of the best graphical artists in the world have been invited by Adobe to make their templates available on Adobe Stock.
Think about it like this: interior designers usually don't make sofas, curtains, floor tiles or wallpaper. Instead they use their own skills to select items that will fit together into a pleasing whole.
Motion Graphics templates are analogous to these interior furnishings. The process is the same: as the director/producer, you bring the best of the best into your productions.
Adobe's motion graphics designers have you in mind when they're creating their templates. They make them as flexible and adaptable as possible.
Once you've selected your templates, you add your own customisations. You have complete control over what you choose and how you use it.
How does this work?
Adobe motion graphics templates are all made in Adobe After Effects. And because they're "native" to the Adobe ecosystem, it's easy to work with them in Premiere Pro. All the layers are visible and it's easy to place them in context on the timeline ("Layers" relate to "Tracks" in an NLE like Premiere Pro). You have all the visual drama of professional motion graphics without the chore of having to learn a completely new piece of software.
Templates are available in themes to suit any project
Choosing your template
With thousands to choose from, how do you make a decision?
Adobe's search tools step in to help here. It's easy to fine tune a concept. Currently, Motion Graphics templates are under one of six categories such as Lower Thirds and Text/Title Overlays. Most of all you need to keep in mind the overall shape and feel of the show you're working on. Does it call for ornate, retro-looking graphics, or a shiny, modernist theme?
You can often use templates that are related to each other starting at a basic level by checking out work by the same artist. With subtle variations from show to show it's possible to maintain interest. This especially useful where a long series might be in need of a gradually-evolving visual identity.
A high-end look
Adobe motion graphics automatically bestow an impression of high end gloss on any production. A professional-looking introduction can even draw attention away from other areas that may less visually attractive, but which still needed to be included because of a client brief.
An accomplished introduction sets the tone for the rest of the material. Choose skillfully and it won't even occur to viewers that this was a third-party template. You of course, have the opportunity to customize the templates widely, normally with access given to all "layers" so that you can integrate the animations even more closely with your productions.
Put your own creative touch on your project by choosing templates that match your ideas, and mold and adapt them to fit in perfectly. Use templates throughout the production to maintain the high-end look and feel.
Today's digital creatives need efficient and budget-friendly ways to achieve distinctive, professional results. One of the most distinct trends in the industry today is the need for speed. Another is quality.
You can achieve this with Adobe Motion Graphics. It's just like having a specialist designer working for you, without the expense - and you stay in creative control.