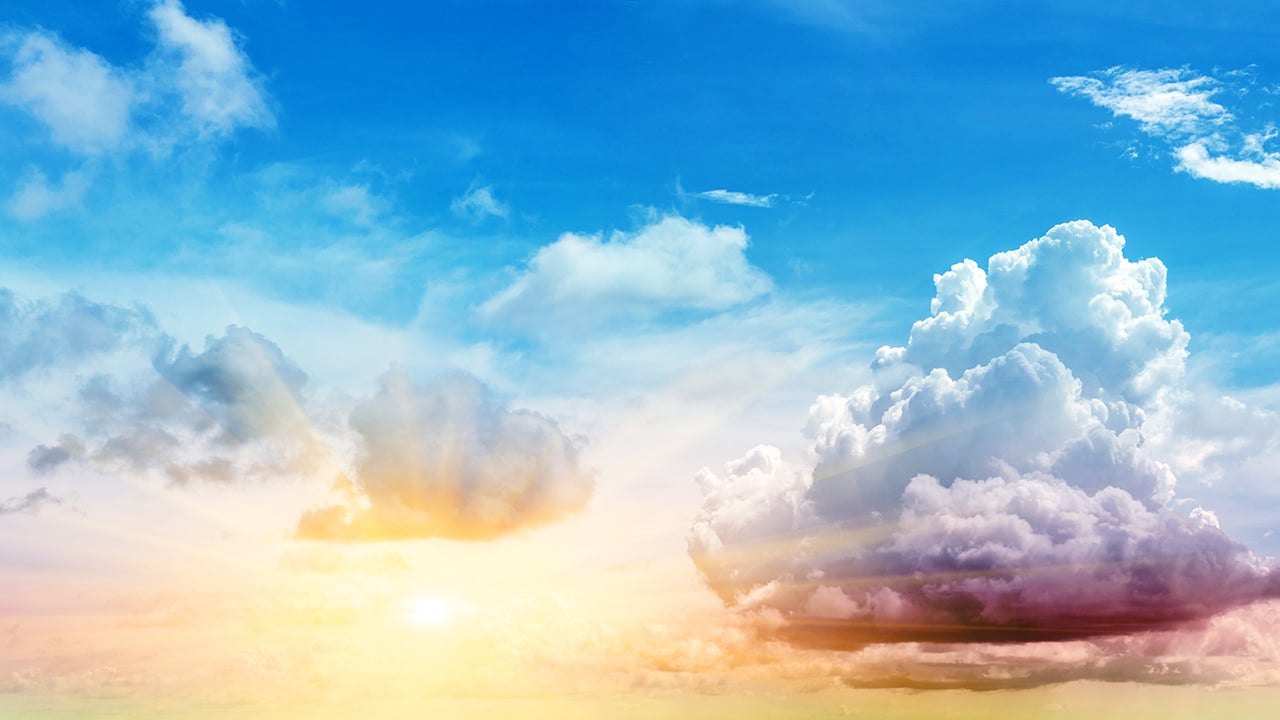 Take the look of your work to a whole new level by incorporating Motion Graphics templates into your projects.
Adobe Stock contains more than still and moving images. There's also a vast selection of Motion Graphics templates that you can adapt to your own productions and to your own "look".
As a video producer, you're probably very proud of your ability to create high quality content. Viewers' expectations are increasingly demanding and sophisticated, but with good technique, creative talent and decent equipment, it's perfectly possible to impress with even a tight budget.
But there's always room for improvement, especially if it doesn't cost much or massively increase the complexity of the production.
Perhaps the biggest boost you can add to your project is to use professional titles, lower thirds, and other graphics. But even if you have a very good eye for design, it can be painstaking work. Even simple titles are sometimes trial and error - choosing fonts and experimenting with line spacing and kerning.
And when you throw animation into the mix it can end up taking hours out of your day (and sometimes days out of your week).
The Future by Video Copilot - Adobe Stock
Efficient time usage
It's hard to charge for this time. Clients don't see it the way you do. More often than not, this is time you pay for, not your client. And if you don't do it yourself, you'll have to commission someone else to do it.
But now you can bypass this time-consuming task completely, with new Motion Graphics templates from Adobe Stock.
There's a huge range, from minimalist to maximalist: subtle, restrained graphics or impressively animated 3D structures that instantly grab attention. And many of them are free!
All of the Motion Graphics templates offered have one thing in common: they look great. And the reason they look so good is because they're created by experts. Years of expertise are condensed into short sequences of graphical design perfection. And if something isn't your style, there are over a thousand more to choose from.
Of course these Motion Graphics templates need your input too, but all you have to do is input text and any parameters you wish to change to make it look like the sequence was custom-made for your production, thanks to the new .mogrt file format. It's the easiest way to boost the "feel" of your work and make it look like it was to the standards of a broadcast network.
Best of all, you don't have to step out of the Adobe Creative Cloud environment. Search directly from within Adobe Premiere Pro CC using the search bar in the Libraries panel and selecting "Templates". Click on the shopping cart to license it, then just drag your chosen .mogrt into your Premiere Pro sequence and you'll have instant access to every element. Motion Graphics templates (.mogrt) are a new file format that exploit the power of After Effects in Premiere Pro. The designer who creates them exposes fields that should be editable when used in Premiere Pro, meaning that an editor/producer gets the power of After Effects with simplified UI that is targeted for that specific title design.)
Adobe Motion Graphics templates are easy to find, too. Adobe's search engine is powerful, fast and helpful. There's no point in having thousands of designs if you're not aware of them, but Adobe Stock intuitive and powerful search capabilities get you there in the shortest time possible.