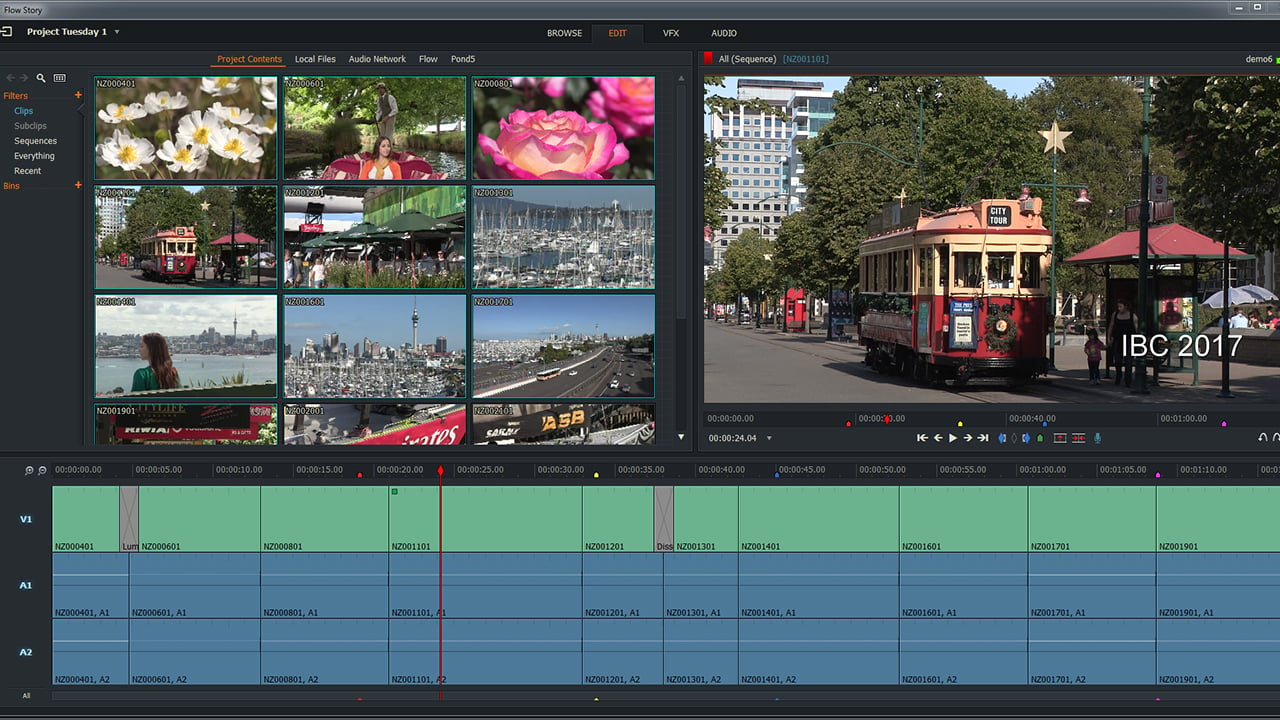 EditShare (the collaborative storage specialist) now has a version of its Flow software that runs on non-EditShare storage, including Avid.
EditShare's Flow software has evolved into a powerful production media asset management system. It keeps track of your content and allows you to store and retrieve it without exposing you to complexity. It works with most codecs and integrates with EditShare's collaborative storage systems.
And until now, all this cleverness wasn't available to anyone but EditShare hardware customers. Effectively, EditShare's hardware products were also the company's software dongles.
Now, that's all changed and the consequences are quite profound if you manage any kind of facility — small or very large — where media storage is shared between users. At last, Flow is available as a stand-alone software product, able to integrate with virtually all other manufacturer's storage systems.
For example, if you're an Avid house and have Avid storage, you'll be able to run Flow. You will no longer be restricted to using Avid asset management software. Avid users, we're told, are excited by this new option.
You'll be able to ingest, log, store, browse, search and retrieve. Flow has the most modern codecs, so transcoding is possible too — all automate-able through Flow's workflow designer.
This is a significant move for EditShare. It's the collaborative storage company's first stand-alone software product.
EditShare's having a run of success, recently having been awarded an Emmy for the technology behind Lightworks and an IABM award (at IBC in Amsterdam) for "Best Storage Product".
Collaboration remains at the heart of the company's products and the ability to run Flow on third-party storage means that EditShare has an increasing grip on the collaborative storage and production asset management marketplace.
Tags: Post & VFX