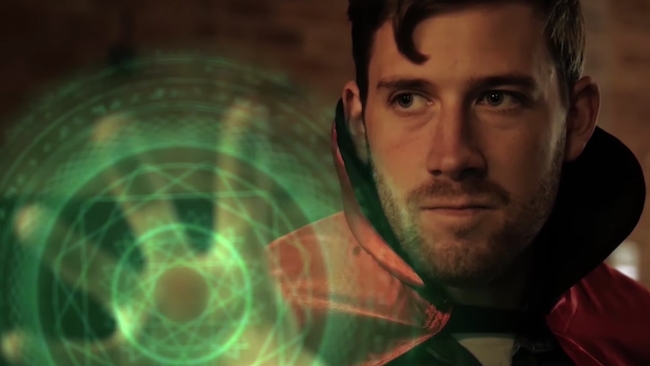 Create a Dr. Strange-inspired shield in Adobe After Effects.
While it seems like just about every week there is a new superhero movie, there's no denying the beauty of the VFX of Dr. Strange. From the mirror dimension to the astral-projections, the incredible VFX work from ILM, Method, Framestore, and more are arguably the best ever produced.
However, you don't have to be a professional VFX artist to create a Dr. Strange-inspired shield. All it takes is Adobe After Effects. In this sweet tutorial created by PremiumBeat, Caleb Ward shows us how to create a Doctor Strange mandala shield using only native plugins and effects in After Effects.
The tutorial comes with a free project file download with all the video assets included so you can create this effect at home. To download, simply check out the tutorial page over at PremiumBeat or use this direct download link (.zip archive).
It's also interesting to note that the tutorial uses a lens flare from Radium, a lens flare pack from Rocketstock. Radium is a nifty collection of anamorphic lens flare elements. Unlike optical flares, Radium uses live-action lens flares to create the amazing look. You can read more about Radium on the product page over at Rocketstock.
Here's a quick demo of Radium:
A lens flare is included in the free project file download.
Radium is fully compatible with all video editing applications — Premiere Pro, Final Cut Pro X, Avid and more.