Here are some more stories that you may have missed over the last couple of weeks.
Adobe has been working on native versions of their apps for the M1 Macs, with Lightroom the first to be released, along with a beta version of Photoshop. Now they've followed it up with the Premiere Pro, Audition, Premiere Rush beta releases.
The beta versions don't have every feature available at the moment, so keep that in mind, but the most important tools used daily should be there. This also includes commonly used codecs, like ProRes, HEVC, H.264, and others. The beta version of Premiere Pro can be downloaded from Adobe Creative Cloud under Beta apps.
If you're using an M1 Mac and need all the features found in the native apps designed for Intel, they will still open and run via Rosetta 2. With the non-M1 Photoshop, for example, I haven't see any real speed issues, but I expect full versions to be much faster.
Download Creative Cloud here.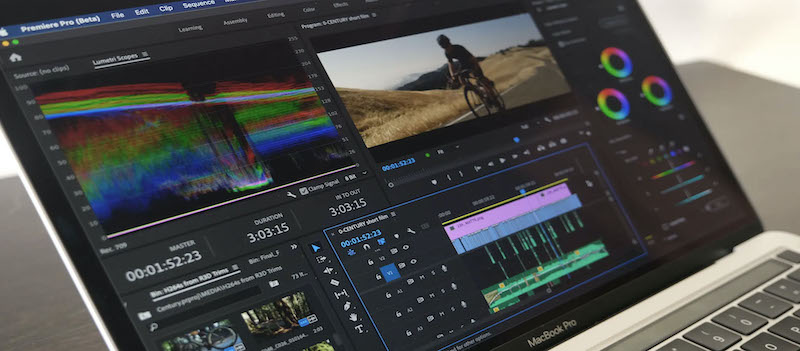 Wittle Camera Unveils Tempered Glass Screen Protector for RED KOMODO
RED KOMODO owners may want to take a look at a new tempered glass screen protector from Wittle Camera sized perfectly the camera's touchscreen. The cost is only $9 (USD), so it's definitely worth getting a couple. These are especially useful when filming outside.
Check them out and purchase on Wittle's website.
Avid Media Composer Update Adds Support for Native H.265 / HEVC
Avid has released the Media Composer 2020.12 update, and with it comes native support for the HEVC codec, meaning you'll be able to edit H.265 footage right in the timeline.
Previously Avid added native editing support for ProRes RAW with the 2020.10 update, so this is a welcome addition. Being able to cut in native formats like HEVC and ProRes RAW without needing to transcode only helps speed up workflows.
Other new features and enhancements include updates to the Audio Mixer, Titler+, the user interface, and much more. Learn about them in the Media Composer 2020.12 update here, or check out this video:
Tags: News