There's a new update for Avid Media Composer, version 2020.10, allowing for ProRes RAW support (linking and playback, but not export) via its Universal Media Plugin. The update also supports macOS 10.15.7.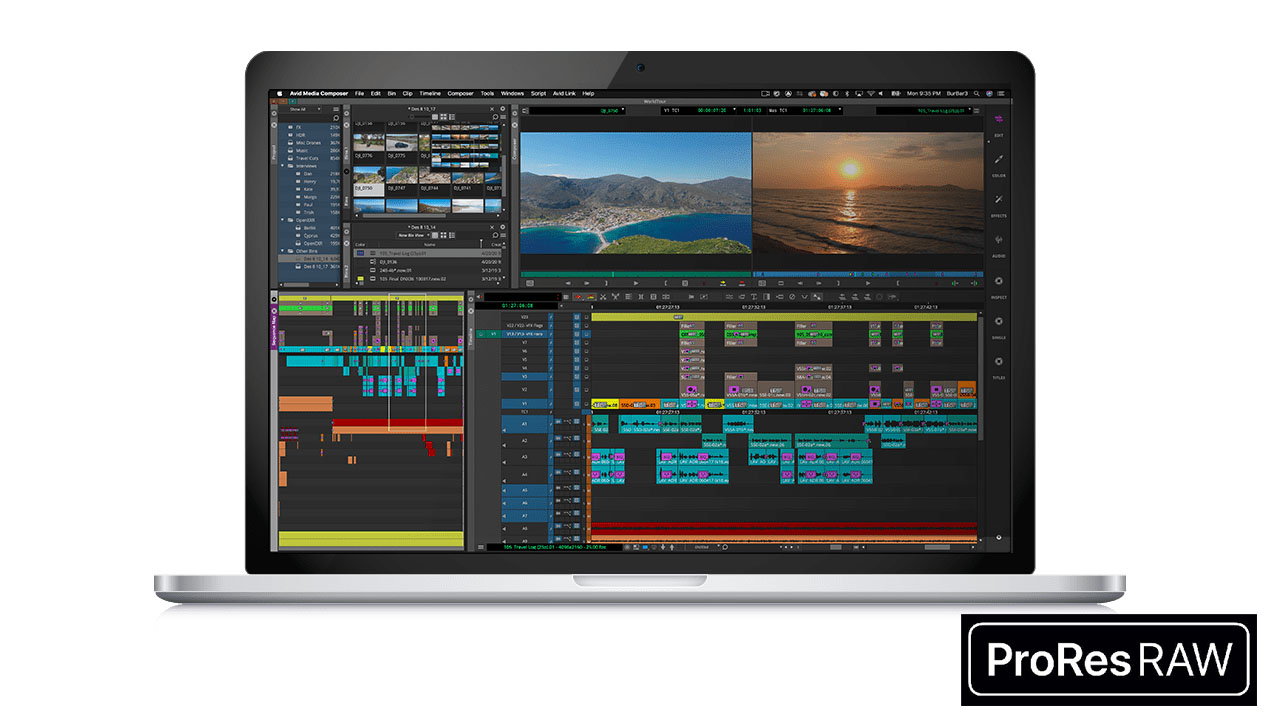 ProRes RAW has quickly become a popular codec for editors, and Atomos has been adding support for a growing number of cameras, recording over HDMI to the Ninja V and others. Additionally, Adobe Premiere already supports it, plus many other NLEs, except DaVinci Resolve.
So ProRes Raw support on Avid Media Composer is a very much welcomed, for playback and linking. However, as mentioned above, the NLE can't export in ProRes RAW. Hopefully that will be added in a future update.
For editors on a Mac, make sure your system is updated to macOS 10.15.7 or later, although if you're using macOS 10.14 or earlier, download the free Pro Video Formats. If you're a Windows 10 editor, you'll need the Apple SDK installed.
For Avid Media Composer editors, ProRes RAW support is great, especially with the variety of cameras now recording 12-bit 4Kp60 in the format via the Atomos Ninja V over HDMI, this is a huge victory. Again, here's hoping a future update will support the export of ProRes RAW, especially with macOS Big Sur.
Learn more about Avid Media Composer here.
Tags: Post & VFX News