Here's another weekly news round-up of news you may have missed, including a new EF mount for the ALEXA Mini LF.

The Sony FX9 can now record HFR raw to the Atomos Ninja V. Image: Atomos.
New Shogun 7 Update Allows Sony PXW-FX9 4Kp60 RAW Recording
Atomos has been updating their AtomOS software to allow 4Kp60 ProRes RAW recording for several different cameras via their Ninja V (see here, here, and here). They've released a AtomOS 10.42 firmware update to unlock the same ProRes RAW 4Kp60 for the Sony PXW-FX9 with their Shogun monitor-recorder via SDI.
In addition to the RAW video signal, it captures in 12-bit at over 68 billion color graduations (jaw-drop) and an incredible range of latitude, and filming and editing in HDR and SDR. You'll also need Sony's 2.01 firmware for the PXW-FX9 for RAW output.
Learn more at Atomos' website.
7Artisans Unveil New 35mm F/0.95 Lens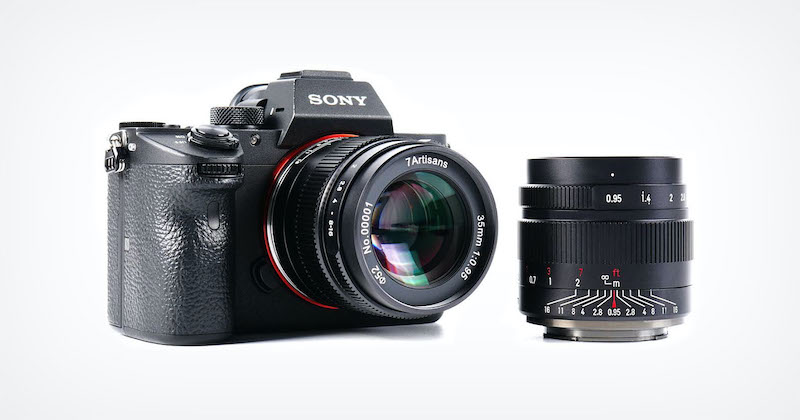 7Artisans have introduced a super fast manual APS-C prime 35mm F/0.95 lens with plenty of great bokeh, priced at a very affordable $255. You read that right — up to hundreds of dollars less than similar lenses, and is a must-have lens to add to your collection.
The 35mm F/0.95 lens is great for mirrorless cameras and DSLRs, with the option of a MFT lens mount, Nikon Z-Mount, Canon M-Mount, and FUJIFILM X-Mount. It features 11 elements in 8 groups with a 52mm filter thread, and although it's made of metal, it weighs only 13 ounces (369 grams). In addition, the minimum focusing distance is 14.5 inches (37 cm).
Learn more at 7Artisans' website.
ARRI Reveals Dedicated EF Mount (LBUS) for the ALEXA Mini LF

ARRI ALEXA Mini LF EF mount. Image: ARRI.
ARRI has announced a new EF Mount with LBUS interface for the ALEXA Mini LF, a terrific Super 35 camera. This new mount allows EF full-frame lenses to have a clean look, i.e., no vignetting. It should be noted that the LBUS interface is only compatible with the ALEXA Mini LF.
The lens mount can be changed without sending it to a shop, which is great. The video below from ARRI talks about how it's done, and goes into more details about the new mount. Learn more here.
Samyang Lens Simulator Helps You Find the Perfect Lens
Samyang, famous for their affordable line of cine prime lenses, has a new lens simulator on their site to help cinematographers find the perfect lens. You visit the site here, select a background, sensor size, focal length, aperture, and distance. Then, select the lens type, which includes AF, XP, and MF (or all), click search, and the simulator will help you choose the best lens for overall use.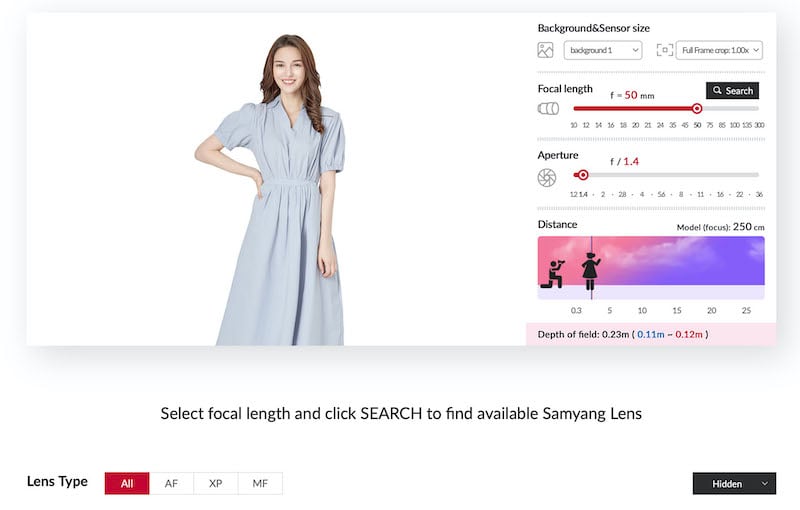 Also check out Samyang's site to take a look at those nice, affordable cine prime lenses.