Insta360 has announced a brand new 1-inch sensor version of its ONE RS 360 module.
The new Insta360 ONE RS 1-inch 360 Edition is the first 360 camera the company has designed in cooperation with Leica. The increased sensor size and resolution means that the new module should produce an improved image, particularly in low light compared with the standard 360 module.
360 video resolution has been bumped to 6K, whilst 360 stills can be taken at up to 21MP. Framerates for video are possible up to 50p, however maximum resolution is achieved at 24/25p speeds at 6144x3072, with 30p coming a close second at 5888x2944.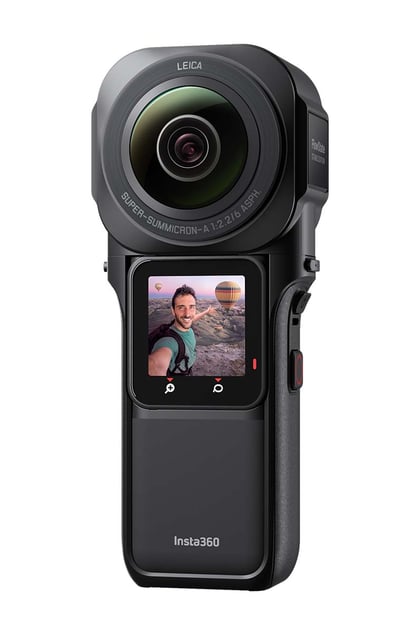 Features found on the other modules in the range, such as PureShot HDR and ShotLab capabilities are all here, except that the results should be much crisper and more detailed thanks to that larger sensor. This makes the new module suitable for work where quality is more paramount, such as virtual tours, timelapse's, and even vlogging using an optional bracket for wireless microphone receivers.
The new system is designed around a vertical orientation using a new vertical battery base and vertical cage. Unfortunately this has meant that the system now only meets an IPX3 water resistance rating, so underwater use is out of the question currently. However, for use in light rain and dust it will be absolutely fine.
With that said, the new system would appear to offer a useful bump in image quality, making reframing easier and for better intercutting with other cameras. We've been testing the camera in anticipation of its release, so read what we think from the link below.
Read our full review of the Insta360 ONE RS 1-Inch 360 Edition.
Tags: News Cameras Action cameras