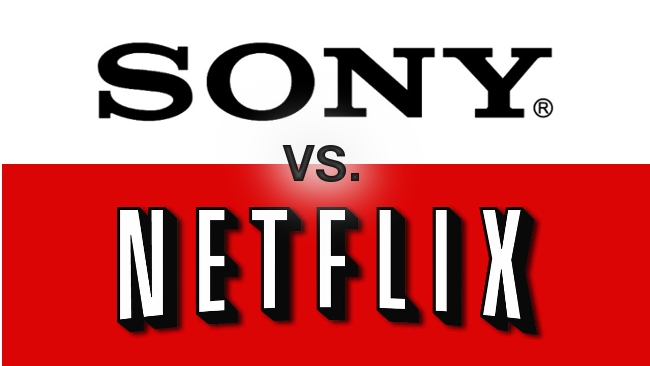 At CES, Sony teased an upcoming cloud-based streaming video service, taking aim at Netflix and traditional cable providers. Can it succeed?
Sony kicked off CES with a flurry of announcements, from a new 4K Handycam at the jaw-dropping price of $2000 to a video game-streaming service, but the most exciting news is also the most mysterious.
During their keynotes, Sony CEO Kaz Hirai and Sony Computer Entertainment CEO Andrew House introduced what could signal a revolution in television for broadcasters, cable providers, current streaming video companies, and viewers alike.
Sony's forthcoming cloud-based streaming video service purports to offer what you'd expect: VOD titles available on a host of different devices, from your television to your phone. But here's something that is a bit unexpected: Sony plans to stream LIVE television.
It remains to be seen if Sony can secure the relationships necessary to make live television work. There have been rumors of an Apple TV set for years and the major stumbling block has been always been at the content level. Traditional cable providers pressure content providers to shun any company that endangers its revenue model.
VOD powerhouse
Sony has its hands full trying to pull off live television, but it could quickly become a VOD-powerhouse, putting it squarley in competition with Netflix. According to House, based on the saturation of Sony devices presently in homes (smart televisions, Playstation 3s and 4s, etc), the service would be in the top 5 of television programming providers in the U.S.
With a large install-base just waiting to be activated, Sony has a leg-up on other players hoping to jump into the streaming video field. It will be interesting to see if its perceived advantages lead to market dominance. Netflix weathered the public relations storms of a few years ago and positioned itself as the gold standard of VOD providers. In order for Sony to compete, it must continually develop a large library of attractive content, and possibly produce original series for exclusive broadcast through its service. Live television would be a game-changing differentiator, but is more of a question-mark at this point. One thing is for certain: Sony has very ambitious plans for the future of television.
Tags: Business