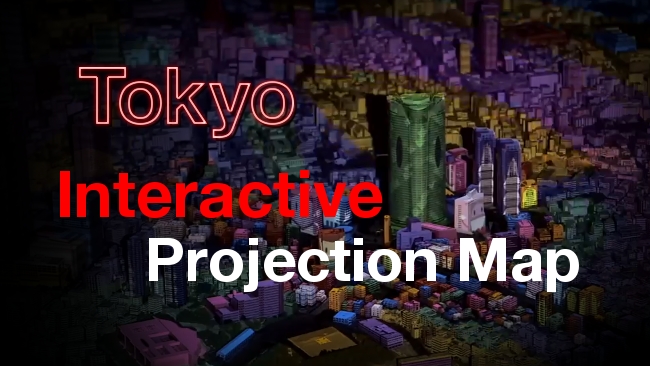 For some time, projection mapping has been a hot way for artists and advertisers to engage their audiences. Recently, the technology has gone interactive, as evidenced by a playable website called Tokyo City Symphony.
Within the last five years, the art and practice of projection mapping has exploded onto the scene, and we've taken notice. We introduced the technology to our readers with a primer. We then showed how a gifted performance artist named A dandypunk could take it to new, experiemental heights. And this past May, we revealed that Microsoft has designs to bring projection mapping into the living room via the Xbox One and Illumiroom.
Before Microsoft makes interactive projection mapping standard fare, you can try out another user-controlled experience. And the best part: it's free.
Miniature Tokyo as a canvas
In celebration of the 10th anniversary of the Tokyo landmark Roppongi Hills, the developers commisioned the building of a 1/1000th scale replica of Tokyo. While this doesn't rise to the level of news, the next part is a true stunner: if you visit the promotional site, you can not only watch graphics projected onto mini-Tokyo, but you can direct the experience, selecting which graphics are projected in time. In essence, the user is composing the art, which may be why the project has been dubbed Tokyo City Symphony.
Now it's your turn
Below, you will find a video to give you an idea of what's possible. But we strongly urge you to visit the site and enjoy the full experience for youself.
Tokyo City Symphony (the interactive site)