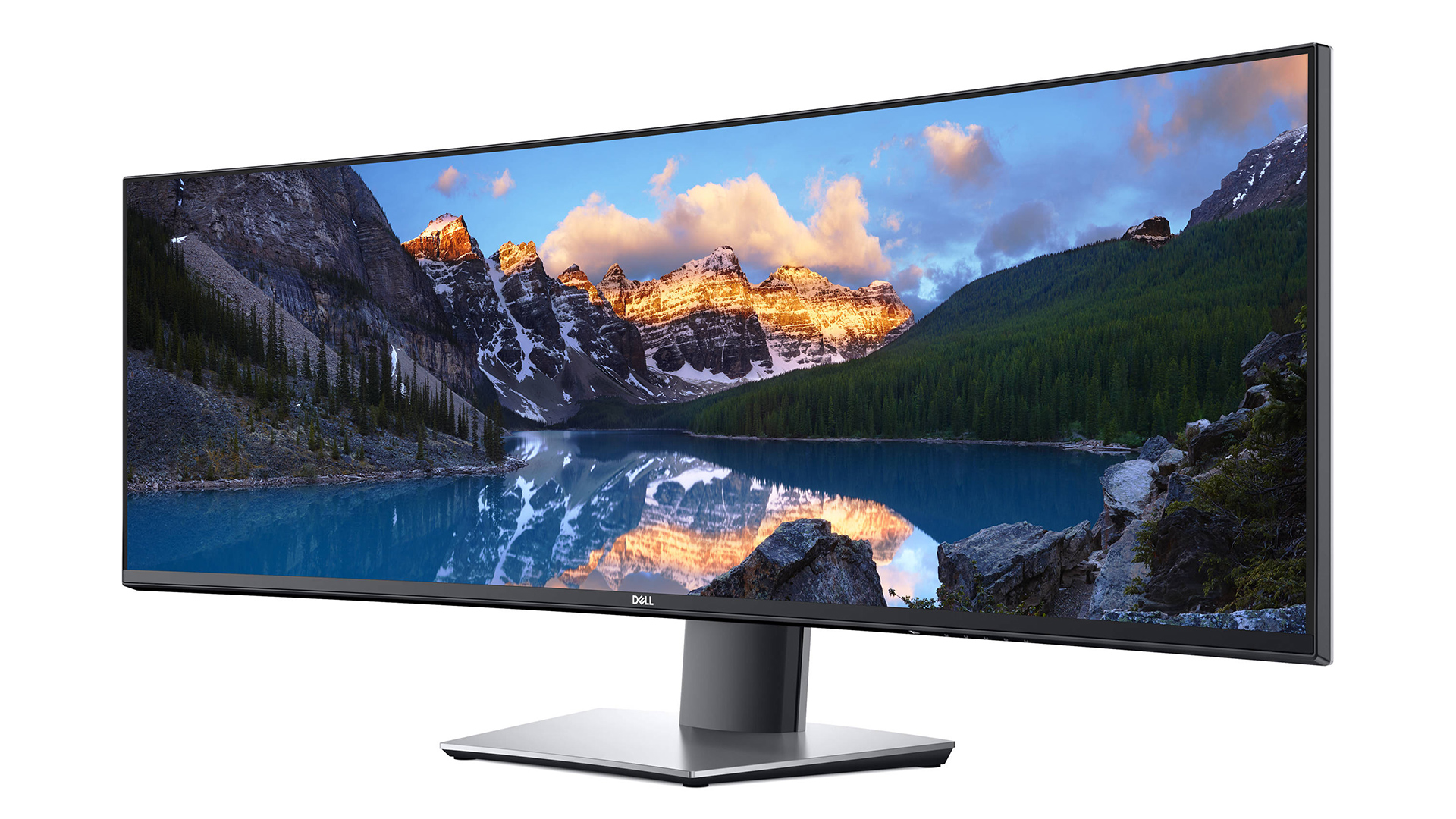 Dell showed off some immensely powerful hardware at this year's IBC Show.
Could Dell be the best (or only) true end-to-end IT solution for creative pros? Whether your priority list is ordered by display, workstation, server and storage, or storage, server, workstation and display, DELL Technologies has you covered.
Many of us know Dell from only one angle. Maybe you like its workstations, or maybe you use its scale-out storage. Few of us see Dell Technologies from all the angles. Fortunately, Dell made that clear in its IBC 2019 booth.
Starting with the pixels
I'm a workstation guy, so I'll start with the widest monitor I have ever seen - the Dell U4919DW. As its impossibly techie name implies, it is a 49" display. The rest is not obvious.
You can imagine the U4919DW as Siamese twin 27" UHD displays. The monitor's physical dimensions are a whopping 121.5 cm wide (about 48 inches) and just over 25cm high with a resolution of 5120x1440 providing a 32:9 aspect ratio.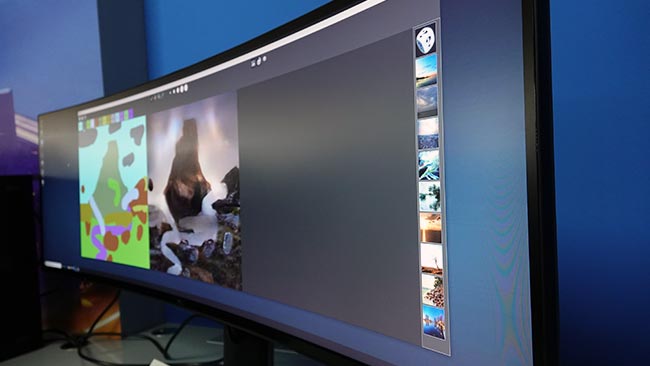 Dell's U4919DW is the widest of the wide-format displays I have seen at IBC 2019
Oh, and it's curved too. Taken together, I have to wonder how difficult it is to manufacture this monitor. That said, it's beautiful and after today, it would be my first choice for editing. The U4919DW costs 1147€ + VAT on Dell's website.
That is, it would be unless I needed 8K resolutions. Then I might opt for the equally technology-focused named product, the UltraSharp UP3218K. The display has a tiny bezel, supports 100% AdobeRGB and switches from landscape to portrait mode. This 32-inch LED-backlit LCD display sports a native resolution of 7680x4320 pixels, weighs 10 kg and will set you back a cool 3500€ plus VAT.
Workhorse workstations
Next to the monitors are Dell's Precision 7820 and 7920 workstations. To say that the configuration options are immense for these workstations is an understatement.
Two powerful desktop workstations can be found next to each other running typical creative workloads
The Precision 7820 supports one or two Xeon processors, 384 GB of RAM and if you need graphics power, you can configure it with two Quadro RTX 8000 graphics. If that is still not all the power that you need, then Precision 7920 offers up to 3TB of RAM, 1.5TB of RAM per CPU, and supports three Quadro RTX 8000 graphics cards.
All of which are crazy levels of performance for a desktop workstation. Dell brings the same attitude to its mobile workstations. On display at IBC were the 15-inch Precision 7540 and 17-inch Precision 7740. If you need it, you can get an eight-core Core i9 or Xeon processor clocked at 5 GHz turbo frequency.
Dell's Precision 7540 supports a Xeon E2286M, a Quadro RTX 3000 and 6TB of SSD storage
Both mobile workstations support 128 GB of RAM. Both support 3840x2160 pixel displays. The 15-inch model can have as much as 6TB of SSD storage, and the 17-inch Precision 7740 can contain 8TB of fast SSD storage.
Another difference is the maximum graphics performance. The Precision 7540 optionally has a Quadro RTX 3000 and the Precision 7740 supports a Quadro RTX 5000.
And moving to infrastructure and storage
If you have pixels at one end of the workflow, then you have bits at the other end. Dell covers that, too. The company is showing infrastructure solutions for scale-out storage and servers at IBC 2019.
Dell's storage solutions, like the Isilon H5600, include ClarityNow in Dell's OneFS file system. Purchased a bit over a year ago, ClarityNow is integrated into OneFS and provides real-time analytics for Isilon storage and this lets you find performance issues and predict changes in your storage requirements.
The Isilon H5600 itself can have up to 800TB of storage in a 4U format. Dell claims that the H5600 is designed to support demanding, large-scale file applications. Sounds like the right solution to show at IBC 2019.
Dell solutions for media professionals range from storage to infrastructure to workstations to displays
Dell's VxRail is found in the booth as well. This hyper-converged infrastructure "appliance" is based on Dell's PowerEdge servers. VxRail is designed to simplify IT infrastructure. It brings together compute, storage and networking and is powered through Dell's own VMware vSAN. This system ties together the other parts of a media company's workflow including storage, computing and application virtualisation.
This is as close to an end-to-end IT solution as I have seen at the show. The combination of fixed and mobile workstations, unique displays, storage solutions and infrastructure products creates a mix of solutions at the Dell Technologies booth that simply appeared to be unique at IBC 2019.