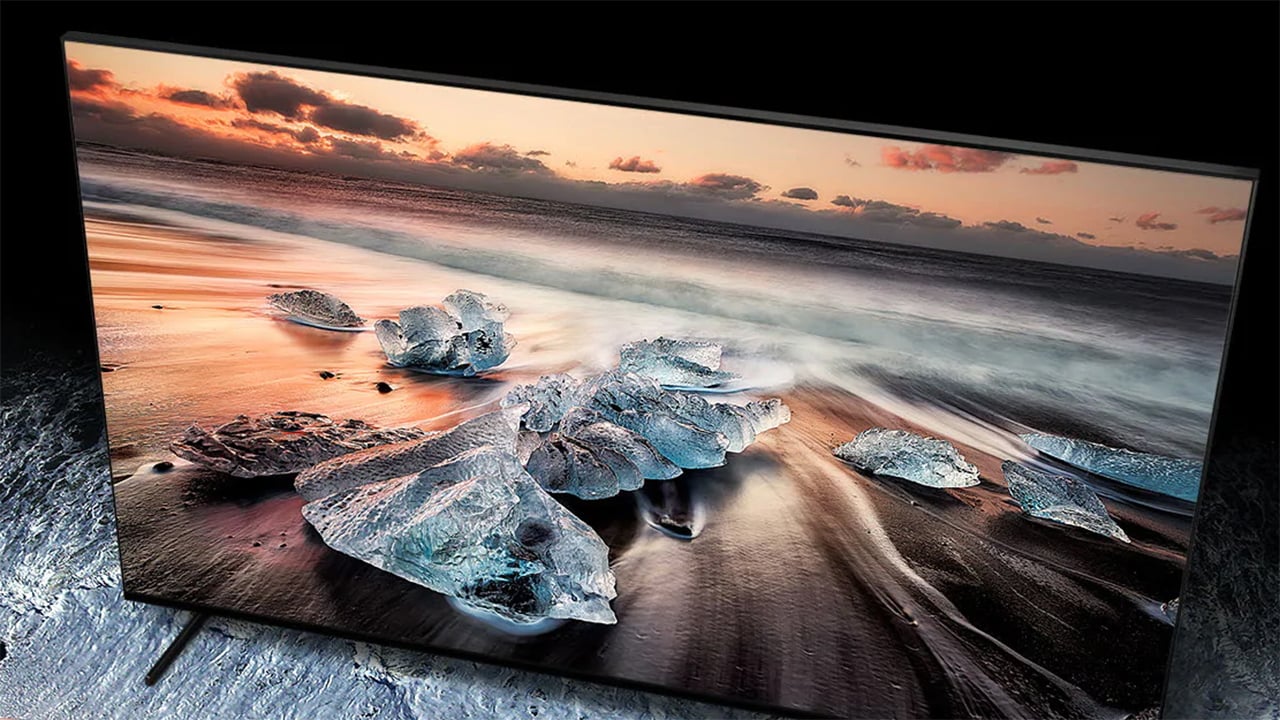 It was only the small matter of £6,999/$8,830 that stopped me.
The world's biggest festival of consumer electronics, the CES Show, starts in Las Vegas in a few days. At this point, who knows what surprises it will bring. But one thing that won't be a surprise is new consumer 8K televisions. We can probably expect to see some superlative pictures on these amazing TVs.
CES was beaten this year by a show in Berlin in August called IFA, which featured Samsung's new 8K TVs in their first ever public outing. RedShark was there and we confidently predicted that we had no idea when these superlative sets would be in the shops.
But now we know. They've been there for several weeks now, for anyone to buy.
So, taking my duties very seriously, I headed for our local up-market department store, John Lewis in Nottingham, UK, to check out their TV department.
It's important to understand that while this store is far from being low-end, it's not top-end, either. Ordinary people like me shop there for electrical and electronic goods because their prices are reasonable, you can see the products before you buy, and they have a very good guarantee. This isn't the sort of store where only the wealthy go.
And I think that's significant, because nobody would be surprised if 8K TVs were only available in Harrods in London or KaDeWe in Berlin. It means that 8K is on a glide-path to your living room.
There were two sets in the shop: the 75 inch QE75Q900R at £6,999/$8,830, and the 65 inch QE65Q900R at £4,999/$6,306.
Samsung's 85 inch model, the QE85Q900R, costing £14,999/$18,923 was not on display.
I'm happy to report that the store has sold at least one 8K TV and that the staff were very knowledgeable, volunteering that these Samsung sets don't have version 2.1 of HDMI which is needed to support 8K at 60p.
Image: Samsung
What is there to show?
Which begs the question of how the sets were able to show 8K demo material. The answer, if I understood this right, is that the sets have a built-in player that can loop a small amount of 8K demo material from right within the set. This is only accessible to dealers, who have to set up an account with Samsung in order to play the material.
I have to say that the shop did a great job of displaying the TVs, with the larger of the two right at the front of the TV section. The picture on the 75 inch TV was noticeably superior to the 4K displays surrounding it, but, I have to say, you would have to know what you look for. If you're happy to upscale your DVD collection this probably isn't the set for you, although I remember from seeing these sets in Berlin in August, the AI-assisted upscaling is far more effective than you would expect it to be.
So, why didn't I buy one? Well, I do think with the current prices, if you're going to pay anything like that, you'd get much better value with a very high end 4K OLED set.
But give it two years, and I think you'll see 8K sets start to overtake 4K TVs in the shops. Hopefully there'll be a bit more 8K material around then.
As for me, well, the 75 inch version, costing £6,999/$8,830, exceeded my budget by approximately £6,999/$8,830, But I am now convinced that it's worth me waiting for an affordable 8K TV before I upgrade, although those 4K OLEDs do look very tempting.
And who knows what CES will bring.