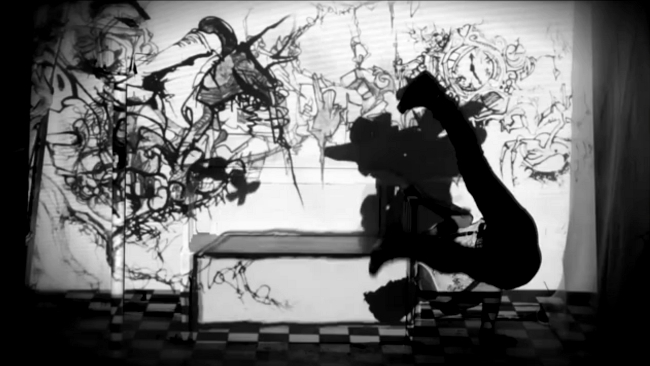 Multi-discipline artist 'A dandypunk' blurs the line between fantasy and reality in his captivating piece The Alchemy of Light.
3D projection mapping, or video mapping as its sometimes referred, is the art of projecting video onto an irregularly shaped object. Back in November, RedShark ran an article profiling the technology. More often than not, the object is the facade of a large building, and the presentation consists solely of prerecorded video and audio content.
Of course, the art form is prime for experimentation, since the object and space for projection can literally be anything. And 'anything' is just what the artist A dandypunk has in mind.
Artistic diversity
Drawing from a diverse range of influences, such as hip-hop culture, Victorian style, and the D.I.Y. mentality of the punk movement, A dandypunk creates incredible art pieces that confound and delight. A first place and two time honorable mention winner of Cirque du Solei's Les Talons Hauts creativity competition, A dandypunk pushes creative and technological boundaries in a new work, The Alchemy of Light, a 10 minute performance piece that combines projection mapping onto street furniture, animation and performance. The result is breathtaking, as the artist takes us through a journey through different worlds of his imagination.
Distilled, concentrated
A dandypunk released a two-minute version of The Alchemy of Light as a video piece. It's less of a highlight reel, more of a tightly-constructed work that flourishes in the spaces between art and technology, live and video, performance and animation. It speaks to what's possible with vision, ingenuity, and an attitude that doesn't take rules for granted.
Tags: Technology