Sony's RX10 is a fixed lens camera that takes very good video. But it's not just any lens: it's a Zeiss zoom with a constant F2.8 aperture. It absolutely defines the camera, and makes this one of the best point and shoot cameras you can buy

So much of what we understand about equipment depends on our definition of "professional". And we also need to split "professional" into two: one for the kit, and one for the person doing the job.
What exactly is a professional then? You could say it's someone who makes their living from what they do. If you're a professional photographer, you pay your mortgage by taking pictures. This definition doesn't in itself say anything about how good you are at your "profession", but you can't be all that bad if you're able to sell enough pictures to pay for your house.
What about "professional" equipment? This used to be easy, but now it isn't any more, because so much new stuff is so good and so - relatively - cheap. All the previous boundaries are being blurred or wiped out. Consumer cameras sometimes contain more advanced technology than professional ones, which remain in that category only by virtue of superior ergonomics and, sometimes, just reputation.
I used to think that a professional was someone who spent about £15,000 ($25,000) - about what a reasonable car costs - on a single piece of equipment. This was a pretty random criterion but it did hold some water until two or three years ago.
Now, the threshold for professional equipment is so blurry as to be almost invisible. And a case in point is the Sony RX10 camera. Ostensibly a consumer product, it has an accessory that lets you connect XLR equipped microphones and has a lens that is so good it should actually be worth much more than the camera itself.
Same size as a small DSLR
The RX10 is not big, but it's around the same size and not completely dissimilar in weight to a small DSLR; some might even be smaller. But it doesn't have interchangeable lenses. For professionals, this could be, and arguably should be, a showstopper. But this is never going to be a professional's first choice for a main camera.
But it might just be a professional's choice for a camera that they have with them at all times.
Virtually every aspect of the RX10 belies its modest but pleasing appearance. We'll come to the camera itself in a minute, but first, that lens. It's a Zeiss zoom lens with a decent range, from mildly wide (24mm) angle to fairly telephoto (200mm). But it's a beauty. There's absolutely no doubt about it: this is a wonderful lens.
It's very sharp at all focal lengths, and has a constant F2.8 aperture, whatever the degree of zoom or wide-angle. So it's a fast lens that's always fast. Lenses like this, which don't get dimmer as they zoom, are rare enough in the world of DSLRs, but in so called "bridge" cameras, well, you can't get such good lenses at the prices people want to pay for what they perceive to be an "inferior" camera format. You would never use the term "inferior" with the RX10.
There is also a very credible argument that says fixed lens cameras can apply all sorts of processing and optimisation to their one and only lens in a way that the can't if they're expected to deal with an unlimited number of lenses of unknown origins and characteristics. This really does make a difference.
Any such preconceptions about the camera's physical format, though, are blown away when you try it. Pictures are extremely sharp and accurate at all zoom levels. And the point is - with a lens this good, why would you want a DSLR, with all the additional expense of buying a whole set of lenses?
Still frame from video, at 200mm showing dynamic range
Still frame from video at 200mm cropped to 1:1 pixel view
Turn the page for the rest of this review
Sensor size
Well, one reason why you might want to buy a DSLR is that it will have a bigger sensor. At one inch, the RX10 sensor is a lot bigger than most compact cameras, but smaller than most DSLR type cameras. It's detailed enough - with twenty megapixels, but what you're not going to get is effortless bokeh from a shallow depth of field, nor are you going to get outstanding low-light performance. It's slightly smaller than Micro Four Thirds cameras like the GH3 and GH4, and it's actually bigger than the sensor in the Blackmagic Pocket Cinema Camera.
On the other hand, it does mean that more of your shots will be in focus. Seriously, I know which I'd prefer, unless I was under the very controllable conditions. The fact is that with this camera, you're going to get the shot, which will almost always be in focus. (It has a very capable continuous autofocus as well - useful for tracking objects when taking video).
The camera itself is a modern device with an outstanding OLED viewfinder and a sprinkling of the usual dedicated controls. It has a large rotary knob for for exposure compensation, for example. It also has a large degree of assignability and customisation, which allows you to assign the most-used functions to various controls. It feels very solid - well within most people's expectations of what a low-end professional device should be.
Video
The RX ten shoots 1080p at up to 50 or 60 FPS. I've found it to be very sharp and with a very decent dynamic range, as long as you've experimented with the settings. As it comes, you might find yourself getting some blown highlights (which I did) but the videos look great and the solution is to experiment with the controls. Once I'd been using it for a while, the dynamic range seemed pretty good - although there's no possibility of raw video from this.
What there is, though, very importantly, is a clean output from the Micro HDMI port. I'm going to be using this camera to test the Atomos Ninja Blade in a week or two. This combination will allow you to capture in high bitrate ProRes and will be a truer measure of the quality of the camera's imaging and sensor electronics.
With image stabilisation turned on, the shots from this camera look like they've been gliding along a curved glass surface.
There are other aids to video making: a built-in 3 stop ND filter, and very effective focus peaking.
The camera boasts a powerful, modern processor ("the Bionz X imaging engine") that's that's strong enough to take the full image from the lens and down sample it. It's the same processor as in the Sony's Alpha 7 series, so it's clearly the basis for some very high quality cameras. It's as if your HD image is being produced with what is effectively a 5K video source.
Using all the pixels from the sensor is different from the traditional way that DSLRs have reduced the total resolution to that of the HD video format, which was the relatively crude method of skipping horizontal lines to reduce the image size. Line skipping is the cause of the moire effects that you often see with DSLRs.
This isn't a lab report. I haven't done extensive, detailed testing because it wasn't my intention to show that this is a better bet as a video camera than the myriad of other options now available to dedicated video makers.
The point about this camera is not about video. It's not about stills, either. It's about both being in the same, handy, extremely high quality device.
Screenshot from video with no sign of moire - presumably because HD image is downsampled from the full sensor and not via line-skipping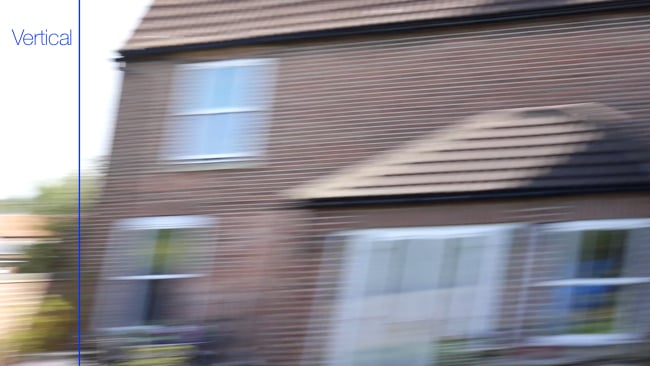 This is the most severe rolling shutter we could provoke by waving the camera around wildly. With more moderate movement, rolling shutter is minimal and would not be an issue in most circumstances.
Simple workflow
If you're going to spend around £1000/$1500 on a camera purely for video then by all means have this on your shortlist. It takes very good images, and they're usable immediately, without a complex workflow to debayer and grade them. That's still what most people, who aren't making films, want to do, most of the time.
But also consider the alternatives. The most obvious one is the Blackmagic Pocket Cinema Camera. It's around the same price (but you'll have to pay quite a bit extra for a good lens), but it does output to ProRes directly.
And then there's Sony's upcoming Alpha 7S, with its extreme low-light capability and 4K video resolution. It seems very compelling except that we don't know the price yet (we really don't - I ask Sony every week about this!). UPDATE! The day after we published this article, news leaked out that the Alpha 7S will cost $2,500
And how could you forget the Panasonic Lumix GH4? It looks very similar to the RX10, but has 4K resolution, a host of dedicated video functions and is rocking the entire low-cost video world at the moment with its sheer competence. But it's much more expensive, needs extra lenses, and despite superficial similarities, is in a different cost league once you start kitting it out.
Still shot - full image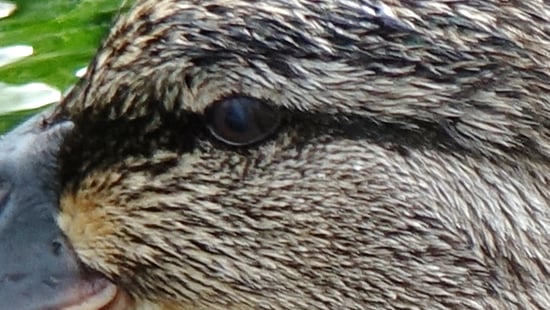 Still shot - 1:1 crop
Of course there's a big, somewhat obvious, and often overlooked reason for buying this camera. It can take very good, sharp still pictures (in fact astonishingly good - we've been admiring them on our loaned Dell 32" 4K monitor). And then, when you need video, it's good at that too. There are so many people making video now that started with still photography. And most of them probably feel comfortable with the idea that you can take stills and video with the same camera. It makes perfect sense, and that's even before you try packing your kit to go on a long journey. With this camera, the luggage footprint is as minimal as you can get.
At a street price of around UK£900, it's not an impulse buy. In fact several commentators have said it's too expensive for a "Bridge Camera". But dismissing this as a bridge camera is missing the point completely. With that lens, it becomes a device for capturing images from a superlative piece of glass that should actually be much more expensive.
You can get professional results from this, both as a still camera and a video device. And at this price, it's hard to see why you wouldn't buy one to keep with you all the time.
Tags: Technology