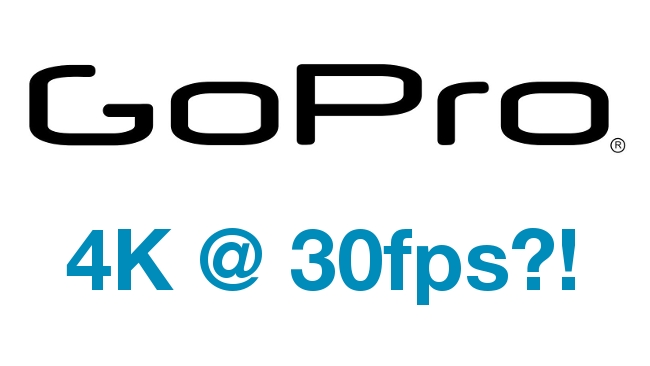 If the latest camera rumor can be believed, the GoPro Hero 4 will sport at least one killer feature that will have action junkies drooling.
When the GoPro Hero 3 debuted around a year ago, it teased action aficionados with a glimpse of the future. It showcased the ability to shoot in 4K, but due to technical restrictions, was only able to shoot 4K at 12fps. Unless you were shooting an extremely short time lapse, this feature went largely ignored. Now we've received word that the next camera in the Hero lineup will make good on the promises of the past.
A new system on a chip
Amarella, the company that's made the internal imaging board for the previous generations of GoPro cameras, debuted their latest System on a Chip (SoC), and odds are this SoC will comprise the guts of the upcoming Hero 4 camera.
The following feature list is reprinted from this Ambarella product brief (PDF):
4K Ultra HD H.264 Encoder
° High Profile with B-frames for high efficiency
Super High Frame Rate Modes
° 1080p120 and 720p240 for action videography
Advanced Imaging
°

700Mpixels/s oversampling performance

°

Multi-exposure HDR and WDR tone mapping

°

Electronic image stabilization (EIS)

°

Improved MCTF with advanced sharpening

Advanced Imaging
°

700Mpixels/s oversampling performance

°

Multi-exposure HDR and WDR tone mapping

Wi-Fi™ Connectivity
°

Remote viewfinder, playback

°

Upload pictures and video to social media
What about that 4K?
Although not listed above as a 'Key Feature', this SoC, powered by a dual core ARM cortex A9 CPU, will record 4K at 30 frame per seconds. If this report turns out to be true, the GoPro Hero 4 will seriously raise the bar for the suddenly-crowded field of action cams. Keep in mind: this is still very much a rumor. Just because Ambarella has developed this next generation SoC, there's no guarantee that it will make its way into any GoPro product. But keep checking RedShark for the latest news on this and all the stories important to our community of film professionals.
You can check out all of our GoPro coverage HERE.
Tags: Technology