The Atomos Samurai Blade is a combined HD-SDI recorder and Electronic Viewfinder/Field Monitor. It combines two categories of product into a single device. We've tested it and here's our report
We've always kept a close eye on Atomos products and we've seen them evolve from the groundbreaking-but-basic HDMI Ninja through the HD-SDI Samurai. And now we've had a chance to test the new Samurai Blade: a significant evolution of the Samurai theme that incorporates a bright, high resolution screen that can be used as an electronic viewfinder.
Using an external recorder's screen as an EVF until now has been a promise that has been unfulfilled. To be truly useful as a monitor, you need brightness, resolution, saturation, as well as a raft of focus and exposure-assist tools that camera operators rely on.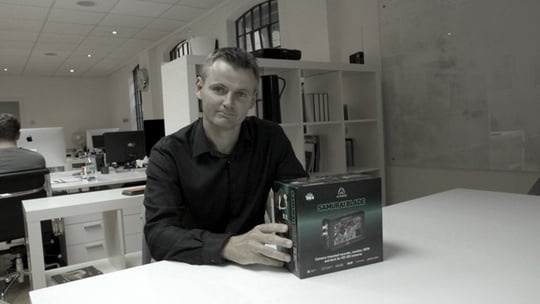 Technology like this really needs to be tested in the field, so we gave our Blade to our friends at Sparky Media Productions, who have made a very nice video review exclusively for RedShark.
Check out the video after the break.
Exclusive Video Review
For more information on Sparky Media Productions, please visit them at www.sparkymediaproductions.com or follow them on twitter at @SparkyMedia1.
Tags: Technology