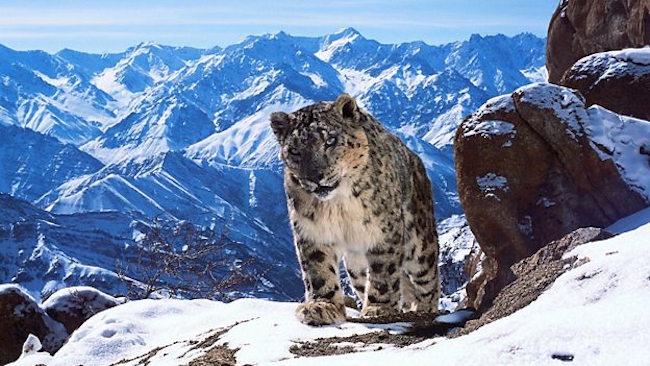 The BBC's Planet Earth was one of the most influential programmes in the history of television and was a huge influence on the uptake of HD sets and services when it first transmitted in 2006. Can the sequel have the same effect with 4K?
Planet Earth was the most expensive nature documentary ever commissioned by the BBC's Natural History Unit, which given its track record in the area is saying something; a $25m 11-episode wonder four years in the making that made full use of the (then) still relatively new HD format to drive picture quality into previously undreamt of areas.
It cemented its writer and presenter, Sir David Attenborough's, position as one of the pre-eminent national treasures of the British Isles; swiftly sold enough copies in the US that one in five of every Blu-Ray or HD DVD (remember that?) owner had a copy of the 550 minute four-disc set; and was the first programme broadcast BBC first broadcast on its embryonic HD channel back in 2006.
Planet Earth II, a slightly more modest 6x60 minutes, has been shot over the past three years with the 89 year-old and still vibrant Attenborough at the helm, and looks set to take things to the next level. Shot natively in 4K, according to the BBC it uses "the latest camera stabilisation, remote recording and aerial drone technology to take the audience closer to nature and allow you to experience the wilderness as if you were there."
Of course, you're seemingly not allowed to film anything for TV nowadays — especially documentaries — without some sort of drone shot being included, and if it follows the format of the original series (a 50 minute main programme followed by a 10 minute 'How the hell did they shoot that?' sort of segment) it will be fascinating to spot the kit used this time round.
It will also be interesting to see if it heralds the start of 4K transmission by the BBC. The broadcaster has to slightly tie itself in knots to convince its operating Trust that what it is doing represents value for money for the majority of its viewers in the medium to long-term (one of the reasons it never launched a 3D service and why its HD one was effectively classified as a trial for 18 months). But with several Ultra HD platforms available — Sky by then, BT, its own iPlayer via IPTV, not forgetting 4K Blu-ray — this could be exactly the sort of content that is used to sell more and more 4K sets and services once it TXs later this year.