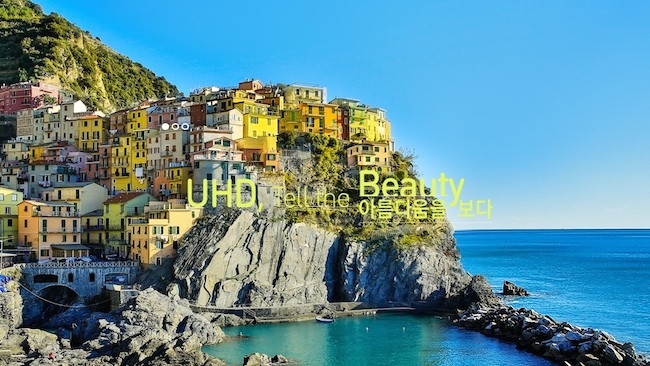 On April 10, leading South Korean content aggregator Homechoice launched UMAX, the worlds first dedicated 4K channel. It won't be the last.
Of course, given the prevalence of leading South Korean CE manufacturers such as Samsung and LG in the first few waves of 4K set manufacture, it's no real surprise that South Korea is first to market with a broadcast channel. And indeed, company literature locates the genesis of the channel firmly in a Memorandum of Understanding signed between the country's cable providers and CE manufacturers last May.
What is surprising is firstly the speed with which it has managed to get up a running. Test transmissions of a 30fps 8bit signal only started in January, ramping up to 60fps 10bit ahead of launch as recently as March 12. Secondly, it's free provided you already have a subscription to a digital cable service.
Yes, you read that right; free. UMAX is funded and distributed by a cabal of South-Korean cable operators (CJ Hellovision, C&M, T-Broad and HCN) and is available at no additional charge to subscribers for 2014 at least. And, rather than being buried somewhere down in the EPG, it can be found in the prime location of Channel #1 on most Korean cable service providers. You get the feeling that the industry in South Korea is *really* keen for this to take off.
The channel uses Ateme's TITAN encoder to provide the broadcast signal in 32mbps bandwidth and, in a cost-effective (to the broadcaster anyway) model that well may be rolled out elsewhere in the world, relies on a TV set's onboard HEVC chip to decode the signal rather than a new wholly new set-top box. An app is then simply downloaded to decrypt the UMAX signal.
The initial launch of the channel will include 40 original programmes, a mix of films, documentaries and animation, which will run in a carousel 20 hours a day (which currently seems to be comprised of Muse Live at Olympic Stadium and a bunch of surfing documentaries). Plans are to increase the offering to 100 programmes by the end of the year, by which time it may well have some more competition in the format.