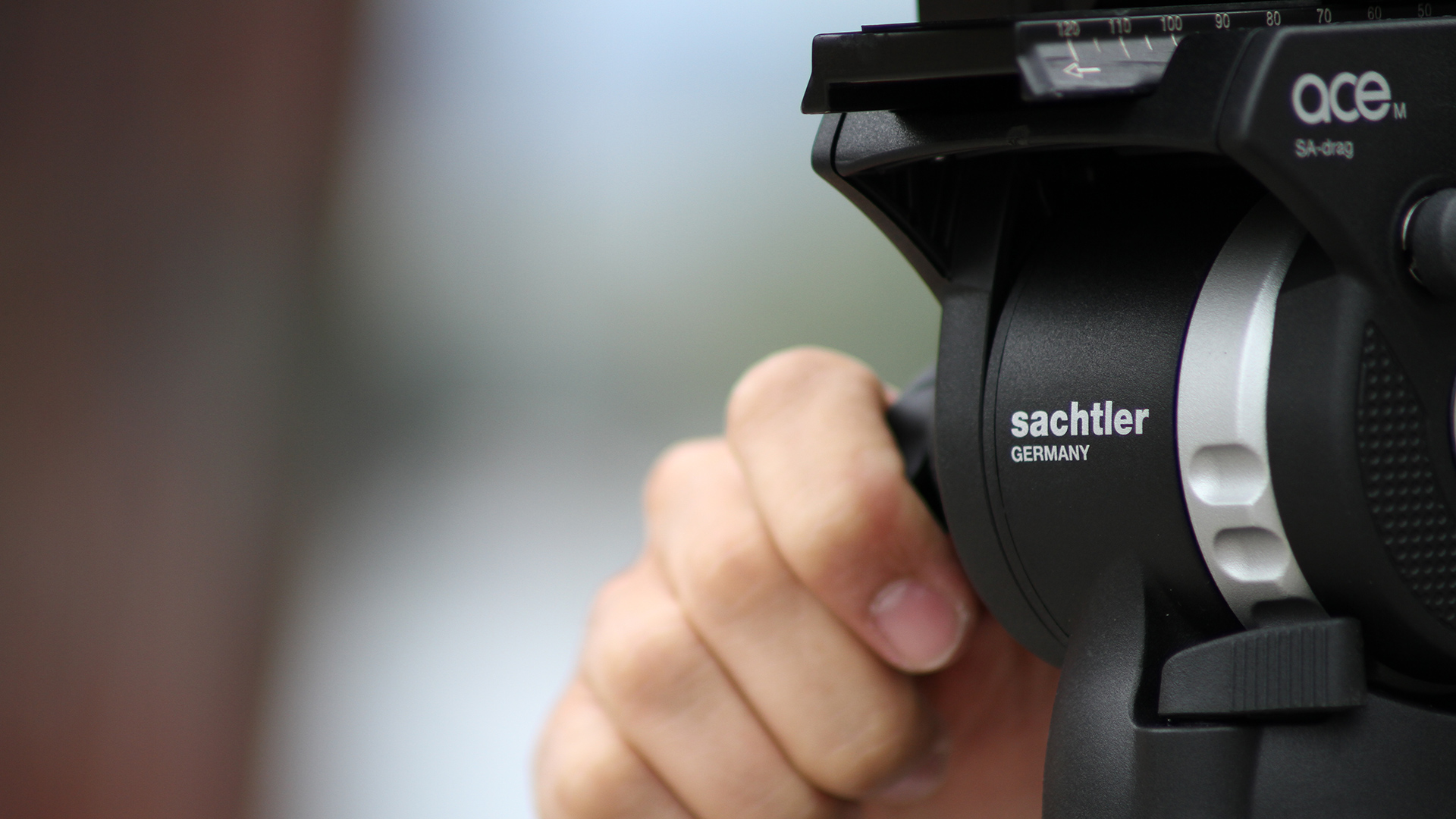 A tripod is one of the important video gear investments you can make. Here are a selection of tripods for under $1000 that will see you through for years to come.
The value of a good tripod cannot be underestimated. Out of all the types of video gear accessories you can buy, the tripod is going to be by far the most important one, and it pays to get your choice right for the type of cameras you use. It is something that you will be using day-in and day-out, and if it's looked after, a good tripod will last you through much of your career!
Tripods come in all kinds of different sizes and payload capacities. If you use smaller cameras you will want one that is designed for that purpose so you can stay mobile. On the other hand, heavier cameras demand heavier duty tripods, which while being less portable, can keep such cameras rock solid during the shot.
The tripods below have been selected based upon the most popular uses we see today, but also because they won't break the bank either.
The Miller Air Alloy is designed for travel. At just 4.9kg in weight including the fluid head, the Air Alloy is designed to take cameras up to 5kg in weight, yet it is designed to stand up to the rigours of outdoor shooting.
The legs on the Air Alloy are divided into 3-sections, adjustable by a quick release locking mechanism, while the 75mm bowl allows speedy adjustment of the head level.
If you use a lightweight camera, the Air Alloy is a high-quality, no-compromise system that will last you for years.
Sachtler is one of the most respected makers of tripods in the business, and its 1002 Ace M GS system comes highly recommended for any payload up to 8.8lbs. The 1002 finally gives owners of all kinds of smaller cameras the type of fine balance and adjustment that has normally been reserved for heavier systems.
It features three grades of drag for both horizontal and vertical movement as well as an option for zero drag, and a head movement tilt range from +90 degrees to -75 degrees. Sachtler's five-step counterbalance system lets users balance equipment quickly and easily. It also features an industry standard 75mm bowl for easy fluid head levelling adjustment. A maximum height of 68.1" allows a good working height for almost all users, and with a weight of 4.6kg, it's highly portable, too.
If you need a really lightweight tripod for travel, Manfrotto's BeFree system is one of the lightest around at just 1.75kg. It might not have the sophisticated balancing systems of pricier alternatives, but it can cope with camera weights up to 8.8lbs and can fold down to an absolutely tiny 15.75 inches in length, allowing it to fit easily into backpacks or carry-on luggage. Yet if you need working height, it is capable of being extended up to 59.45 inches when the centre column is extended.
The system features a levelling column, so in conjunction with Manfrotto's patented leg angle selector, it is easy to keep the camera level on uneven surfaces no matter where you find yourself shooting.
The Benro S8 is a great value, but well featured tripod that can cater for payloads up to 8kg in weight. It features a two-stage three-section leg set, and the tripod plate is compatible with the Manfrotto 501 system. A four-step counter balance makes for quick camera balancing, and a removable mid-level spreader allows for solid leg positioning on all types of surface.
Stainless steel spiked feet give good grip on soft surfaces, whilst the included removable rubber feet will allow the tripod to be used on delicate flooring as well. The S8 head has two 3/8'-16 accessory mounts to allow owners to attach monitor arms or audio recorders directly to the tripod without the need for a cage or rig on the camera. To complete the package, the system comes with a heavy duty case and strap to help protect it during the rigours of transportation.
The Manfrotto MVH502A with 546GB tripod is another great value tripod system that can cater for payloads up to 5.53kg. It uses a 75mm half ball head for fast levelling adjustment and features a spring loaded counterbalance system that is designed to cater for up to 7kg in weight.
Two Easy Link connectors let users mount external monitors or other accessories directly to the head, while the 546GB tripod legs can carry loads of up to 20kg. A telescopic ground spreader comes with the package, and the spiked feet come with rubber overshoes to allow the system to be used in a wide variety of locations without fear of damaging flooring.