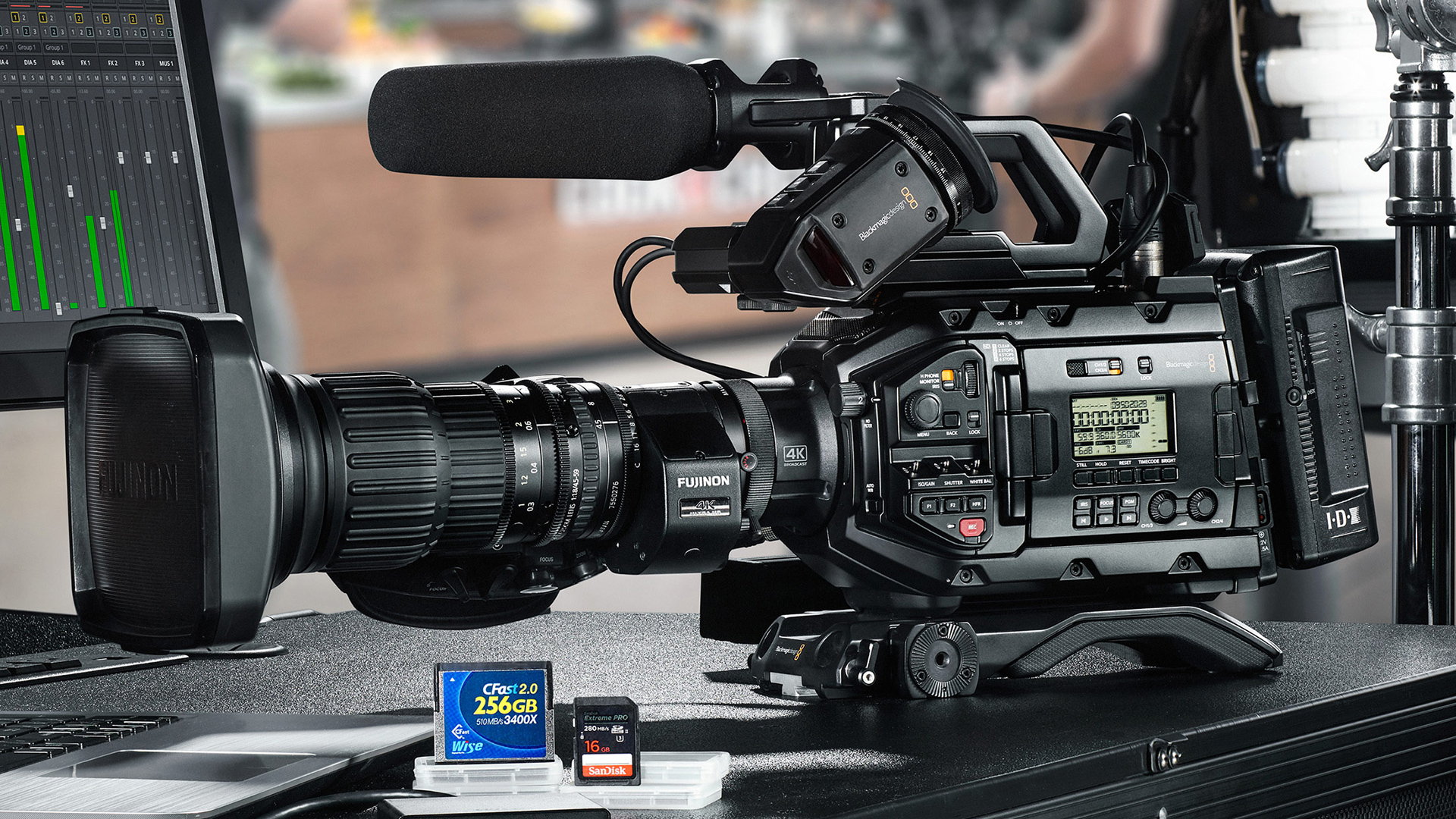 Fancy a camera upgrade but don't fancy giving your accountant a coronary? Here are six excellent 4K capable cameras for under $4k.
If you are currently still shooting on a 1080p camera, but you have been eyeing up a camera upgrade, there's no denying that you will be wanting to look at a 4K device. Even if you will still be outputting your video at 1080p, 4K gives some tremendous advantages. Downconverting from 4K to HD is proven to give a better result than shooting natively at that resolution, and there is much more flexibility when it comes to adjusting the picture in post, from cropping in to applying stabilisation. If you output at 4K resolution sharing sites like YouTube will encode your video with a superior codec, giving viewers a much better quality experience.
The great news is that there are cameras out there for not a lot of money that are capable of some truly stunning class-leading picture quality for under the magic $4k price point.
Z-Cam is a relatively new camera company, but it is one that is making waves. Not just because its cameras are incredibly affordable, but because they are capable of producing an amazing picture.
The RedDot award-winning E2 uses a Micro Four Thirds mount and CMOS sensor, and was originally capable of recording up to 120fps in 4K with 10-bit H.265 encoding. A recent firmware update has now pushed this up to an incredible 160fps. A raw codec is also under development for the camera, meaning that this device is designed for the long term.
ProRes recording is possible at lower frame rates, and the camera uses easily available Sony NP-F style batteries. A LEMO connector allows dual XLR audio input with the use of an adaptor, while on-board recording is via CFast 2.0 cards.
With 13-stops of dynamic range in standard recording modes, and up to 15-stops available in WDR mode, at just under $2k the Z-Cam E2 represents almost unbeatable value for money.
The BMPCC 6K is the new kid on the block, and unlike every other camera on this list it can actually record up to 6K resolution! With the same dual native ISO system originally seen on the 4K model, the BMPCC 6K doesn't just perform resolution wise, but it's capable of some very low-light shooting as well.
12-bit BRAW recording is possible using either CFast 2.0 or fast SD cards. Further recording flexibility is possible by using the USB-C port to connect an external SSD, meaning that any footage you record is ready to go straight to edit.
A S35mm sized CMOS sensor allows for more creative use of depth of field, while the EF Mount gives you a vast amount of existing lenses to use, from vintage glass to the latest cine zooms.
If you want a camera that can take a bit of punishment in fast moving situations, the URSA Broadcast could be just the ticket. The URSA Broadcast is a 2/3" CMOS equipped device designed to use B4-style broadcast lenses. It features a four position ND filter wheel, making it quick to respond to changing lighting conditions on the fly, and an all metal body for the ultimate in durability.
The URSA Broadcast can shoot up to 60fps at Ultra HD resolutions, and can record to either CFast 2.0 cards, or more affordable SD cards. The URSA Broadcast has all the features you would expect from a device that is designed for ENG, including two XLR audio inputs, Tri-Sync/Black Burst/Timecode reference inputs, LANC input, SDI in/out, and highly accurate internal timecode generation.
The Panasonic AG-CX350 is a high performance, fixed lens compact 4K camcorder perfect for corporate and industrial shooting. It's equipped with a 1" CMOS sensor, which is the perfect blend between ease of focus, and having control over depth of field. The lens is capable of an absolutely huge 8.8mm to 176mm focal range, and the four position ND filter means you will be able to respond quickly to changing conditions without missing the shot.
The AG-CX350 is no slouch when it comes to picture quality. Full 4:2:2 10-bit recording is available, as well as the ability to record to the highly efficient HEVC format. And if slow motion is your thing, the CX350 can record up to 120fps in FHD modes. HDMI output is available in 10-bit quality, allowing users to hook up their favourite external recorder for even more flexibility.
The CX350 can record to either affordable SD media, or to A and B series microP2 cards. This is a camera you could use in pretty much any situation.
The Canon XF-405 is a tiny, yet incredibly powerful UHD camcorder. Like the CX350 above, it is also equipped with a 1" CMOS sensor and records footage up to 150Mbps to affordable SD cards.
5-axis optical image stabilisation ensures that your footage is rock steady when you don't have a tripod on-hand or need to shoot on the move, while a three density ND filter lets you cope with changing light. An 8.3mm-124.5mm lens gives you all the focal range you'll need to deal with any situation that is thrown at you. At only 1.68kg loaded up, it is astoundingly light as well.
Sony's PXW-Z190 is a 1/3" Exmor 3CMOS equipped fixed lens camcorder that is ideal for everything from news gathering to YouTube videos. It features Sony's unique electronic ND system, which allows for buttery smooth filter adjustment. It shouldn't be underestimated just how much control over the picture this allows. The days of having to juggle your ND setting with your iris setting are a thing of the past. With Sony's electronic ND you can set the precise f-stop you want to use, and then dial in the exposure using the ND. Once you've used it you might not want to have it any other way!
Couple this with a 25x optical zoom lens with three manual control rings on the lens barrel, and Sony's incredibly accurate face detection auto focus, and you have one of the ultimate compact camcorder packages.