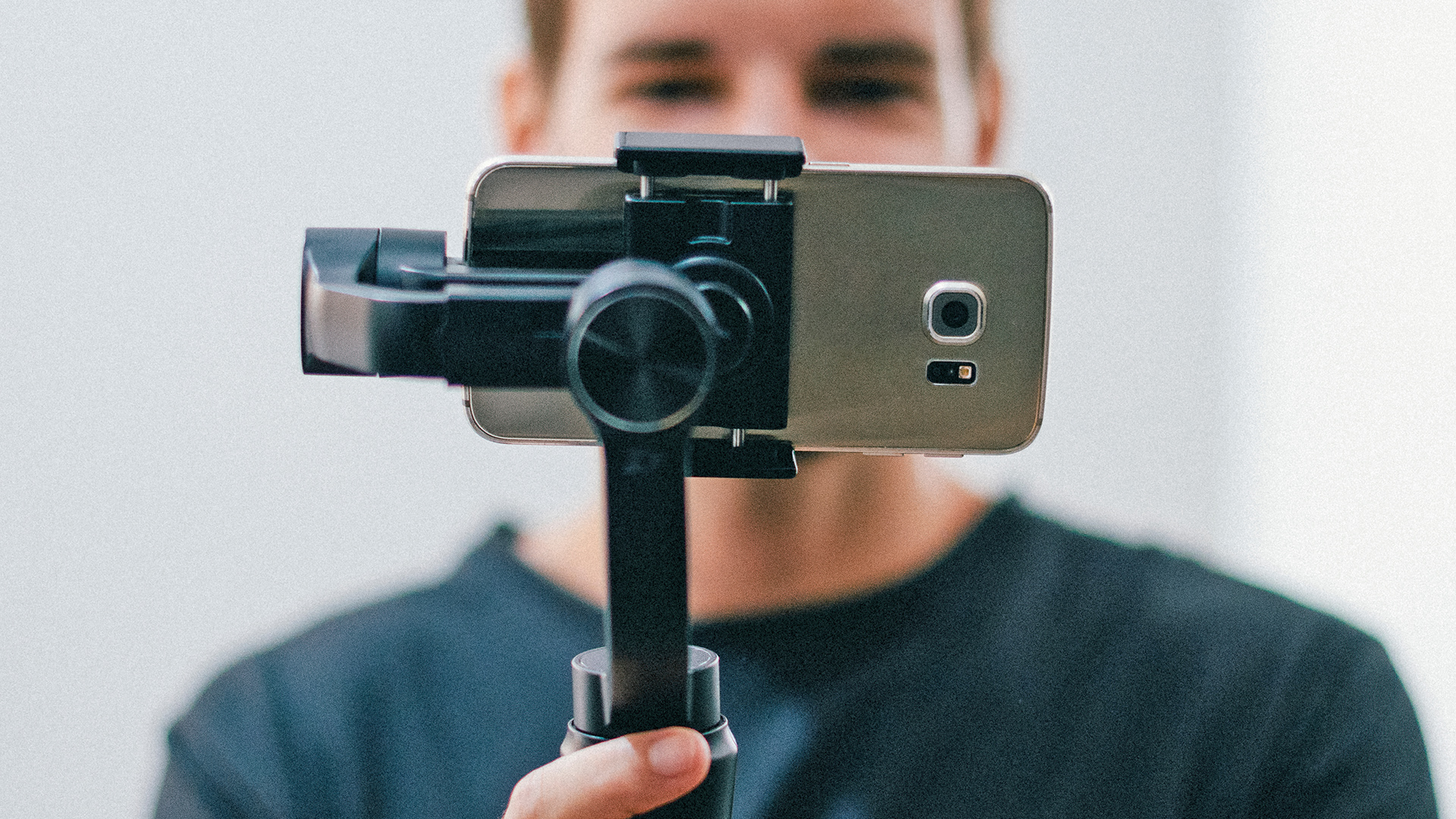 With big name directors such as Steven Soderbergh choosing to shoot feature films with a smartphone, here are some essential accessories to shoot high quality cinematic video with your own devices.
Shooting video with a smartphone no longer has the stigma it once did. In fact, modern smartphones are now capable of such astoundingly good video that some pioneering big-name directors are shooting cinematic releases with them. Right now, we are nearly all walking around with an incredibly powerful video-making tool.
But while the camera inside your phone is capable of some astonishingly good quality right out of the box, we've put together a list of accessories to help take things to another level.
Lens attachments
Even though some phones have more than one camera installed, you can enter a whole new world of versatility by adding on an extra lens or two. Add-on phone lenses give you the ability to take high quality telephoto shots, or even shoot anamorphic video in some cases.
The Olloclip set of lenses fits on a wide variety of phones and features ultra-wide, 2x telephoto, and macro options. The lenses don't require that you buy a special case in order to use them either. The 2x telephoto lens will give you up to 4x optical zoom when used with the second telephoto camera on some devices.
ND filter set
If you are using a professional filming app like FiLMIC Pro, you will want to lock the shutter speed to get the best looking result. The Polar Pro Iris Mobile set is a clip-on accessory that allows you to select and change ND from a choice of ND8, ND16, and ND32 filters. It's compatible with iPhones from version 6 onwards, as well as Pixel 2/2XL devices.
Gimbal
To get the most cinematic looking image, you need smooth camera movement. With today's devices there is now no excuse for shaky video. DJI's Osmo Mobile 2 is a fantastic gimbal for taking the smoothest imagery possible with your smartphone. At $139 it won't break the bank, and with up to 15hrs of battery life you can shoot to your heart's content without worrying about whether you'll have enough juice to get you through the day.
Microphones
Sound is 70% of what you see, or so the saying goes. The built-in microphone in your phone may be okay for calls and the occasional voice memo, but it can't really match a dedicated system.
RØDE Microphones' VideoMic Me-L is a directional cardioid mic that allows your phone to record much higher quality audio than it otherwise would. It interfaces directly with the Lightning port on you iPhone, and even has a 3.5mm headphone jack on the back so you can monitor the sound. Additionally it comes with a furry windshield so you don't have to worry about the weather ruining your sound.
XLR adaptor
On-board sound recording is one thing, but for truly professional audio you need to get the mic closer to the action. The RØDE I-XLR Digital XLR Interface is a tiny Lightning-compatible adaptor that lets you connect any professional self powered XLR microphones to your mobile device.
It features a 3m shielded cable, 3.5mm jack for sound monitoring, and even has a +20dB level boost to help you get the best out of your chosen mic.
Lighting
If you're shooting on-the-go and need some fill light, the About SunwayFoto FL-96 is a portable mini LED light that can be adjusted for temperatures from 3000K up to 5500K. Amazingly it offers a CRI of Ra>=96 and will run continuously for an hour at 100% output on a single charge.
Tags: Production