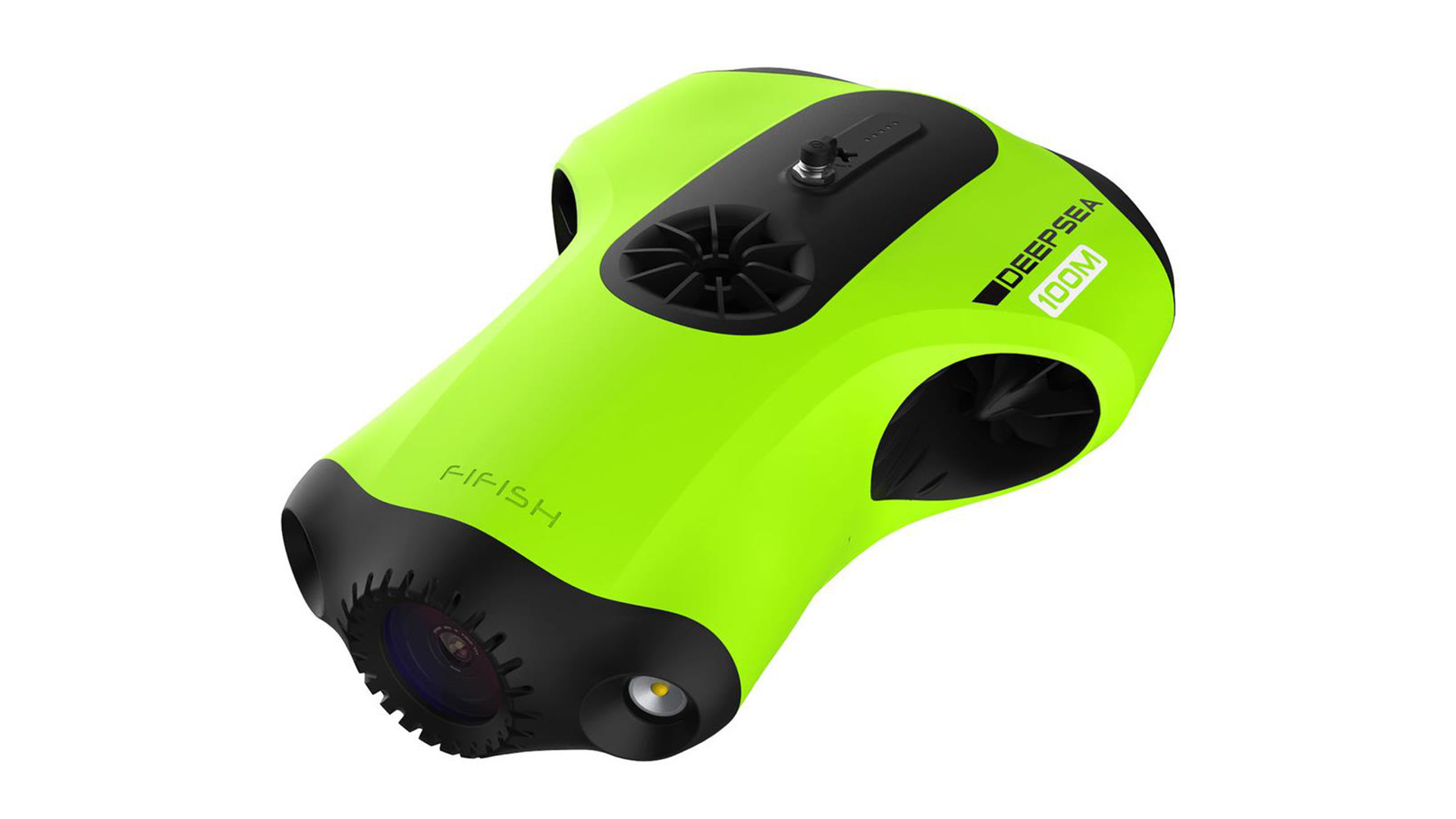 Drones are advancing at an unprecedented pace and allow shots that would previously have been unheard of. Here's a selection of drones to suit all budgets, for air, land - and sea!
Please note that this article is sponsored by Adorama, one of the most competitive places to buy production equipment. It's written by RedShark. Links in the article are safe to click: they lead to Adorama product pages.
Think of a drone and you'll probably think of a quadcopter. But while airborne drones are the most popular form of remotely operated camera platform, it is easy to forget that there are other types of drone that can really benefit your cinematography. So here is a selection that will enable you to achieve that impossible shot - no matter where you are.
Parrot was one of the original makers of consumer drones. Its ANAFI drone is capable of 4K video and has a three-axis gimbal. It can also take 21MP raw stills. It's also powerful enough to cope with up to 50Km/h winds, can maintain accurate positioning by utilising both GPS and GLONASS systems, as well as achieving 25 minute flight times. This is a lot of drone for the money.
DJI's Mavic Air is one of the company's smallest airborne drones, yet it comes with a full 3-axis gimbal and is capable of 4K video up to 30fps. Three-directional sensing helps with obstacle avoidance, while a top speed of 42.5mph means that it's no slouch either.
The compact Mavic 2 is the flagship of DJI's Mavic range. It is available in two versions: the fixed focal length Hasselblad "Pro", and the "Zoom". Incredibly, the Mavic 2 Pro is capable of 10-bit 4K D-log video. It features a lengthy 31 minute flight time, along with the latest 'low noise' flight technology to keep the environment quiet. The Mavic 2 also features omnidirectional obstacle sensing on all sides of the craft, and can transmit 1080p video over a distance of up to five miles.
The PowerVision PowerEye is the most affordable aerial drone we are aware of that features a 4K Micro 4/3 interchangeable lens camera. It has a flight time of around 30 minutes, and even features an open platform SDK to allow users to customise its software for specific uses. For the price this is one of the most adaptable drones we've seen.
If flying in the air isn't your thing, and you need something more aquatic in nature, the Qysea FIFISH P3 could be just what you need. It's equipped with LED lights capable of 4000 Lumens of illumination with 8 levels of brightness, while its built in camera features a 21MP 1-inch Sony CMOS sensor, ensuring essential low light performance.
Posture sensors help the FIFISH maintain position and move accurately around in the water. It can go to a maximum of 100m depth and can travel up to 3 Knots in speed, with a battery that lasts up to 4.5 hours.
The Inspire 2 is a benchmark for ready to fly drones. It took the original Inspire idea and turned it into something that could be used on professional level productions of all tiers. The Inspire 2 is capable of recording up to 6K CinemaDNG raw video, and 5.2K Apple ProRes, and can fly at a maximum of 58mph. Yet despite its amazing visual recording power, its intelligent flight systems make the Inspire 2 incredibly easy to fly.
We've seen how drone technology is a benefit underwater as well as in the air, but the Cinegears Hi-Speed Racing Gimbal Car allows you to capture unique perspectives on land as well.
With a top speed of 49mph, it is incredibly fast, and while it doesn't come with its own camera gimbal, it is compatible with a wide variety of models. The car has a maximum payload of 9.5kg, meaning that even compact cinema cameras can be mounted to it for the highest quality footage. Not only that but the wheels can be swapped out for snowboards or treads so that it can be used on pretty much any terrain you car to think of. Lastly, its claimed 24hr battery life means that it can be used for extended periods in extremely inaccessible locations.