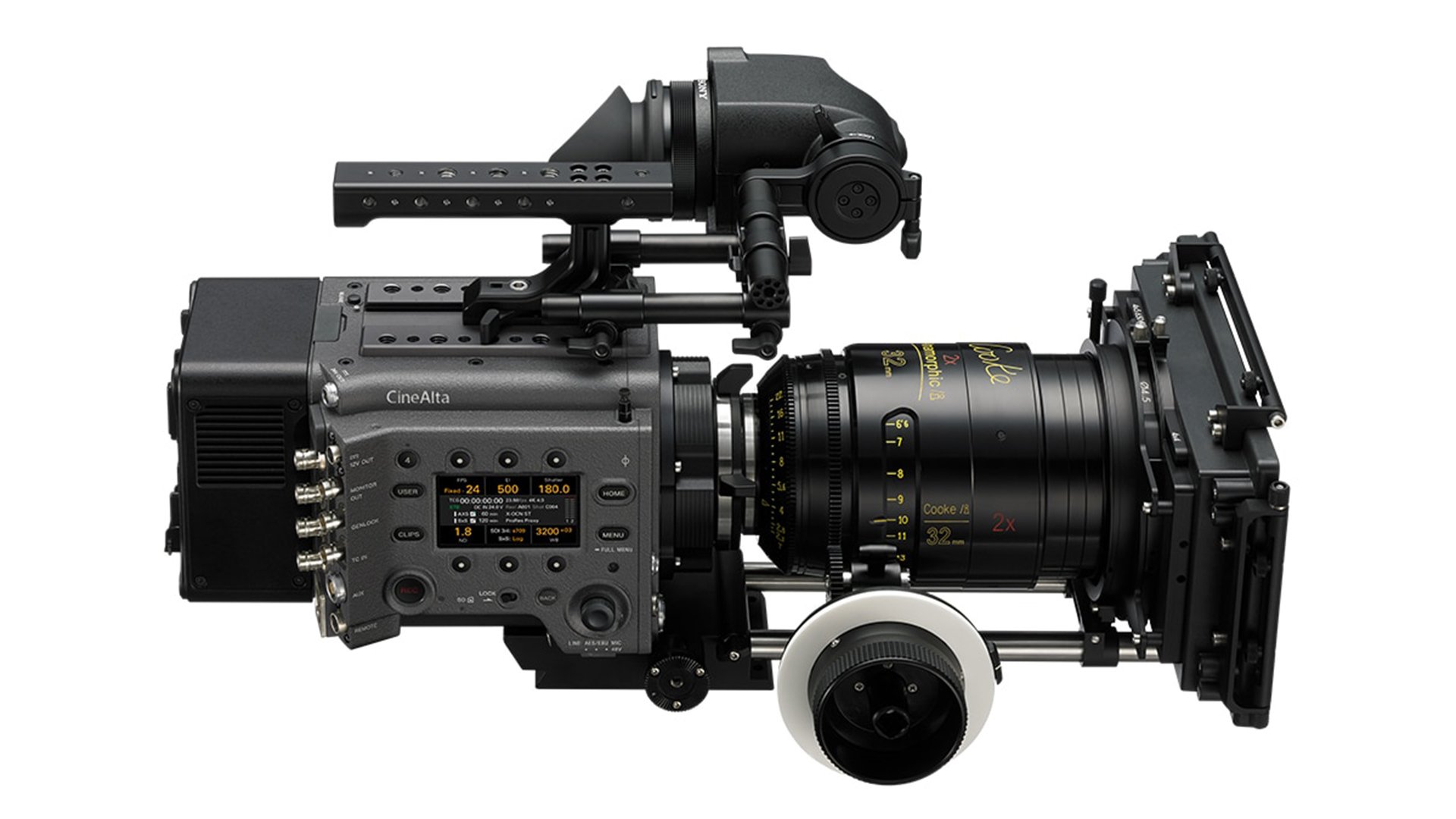 Sony's NAB 2019 announcements reflect what the company seeks to define as its Core Values - Content Value and Workflow Efficiency.
Content Value is expressed through commitment to Resolution, Wide Dynamic Range (HDR) and HFR capabilities. On the workflow side, Sony reaffirms its commitment to IP video, particularly IP Live, Cloud/AI and Intelligent Media Services.
We're going to concentrate here specifically on hardware introductions, leaving broadcast and enterprise solutions aside.
Sony Venice
Sony recently released Venice firmware 3.0 with 6K, 2;39:1 and 5.7K 16:9 imager modes, X-OCN XT, 4K over 6G/12G SDI, de-squeeze for anamorphics and other features. The firmware also enabled the use of the CBM-3610XS Venice Extension System, which separates the camera body and image sensor block by cable for runs up to 5.5 meters.
NAB 2019 sees the announcement of Firmware Version 4.0 with HFR support (requires optional license), K up to 120fps, HFR 6K 60p, Extended Metadata support for Cooke and Zeiss, and S700 Protocol for RCP Control. It will be available Summer 2019 as a free update for Venice users.
Storage
New SxS Pro card and reader/writer have been announcement. The SBP-120F and 240F have transfer speeds up to 10Gbps and are capable of 4K HFR framerate. Together with the SBAC-T40 Card Reader/Writer, 240 gb of data can be transferred in 3.5 minutes. Both of these products will be available in Fall 2019.
New Palm Sized Camcorder
The HXR-MC88 is based around a 1" sensor with a fast hybrid (phase detect/contrast detect) AF system. It has a 12x optical zoom and 24x clear zoom—a feature Sony has been offering on both video and mirrorless cameras for the last several years. It is expected in July at a price to be announced.
Monitors
The BVM-HX310 is a 31" 4K HDR reference monitor supporting HDR (SLog3, BT.2100, SMPTE ST2084) as well as BT.2020 and DCI-P3color gamuts. It can display a quad view with settings for each quadrant. But most important, it maintains consistent picture wquality with the BVM-X300 Trimaster. While pricing has not been announced, it will have a lower price tag than the $35,000 Trimaster HX.
In the more mass market professional realm, the LMD A240/22/ v3.0 supports BT.2020, SLog3, SLog2 and Adobe RGB color space with D50 white point. No pricing or release date have been announced.
Broadcast Cameras
The HDC-5500 returns to a 3x 2/3" CMOS imaging system to capture 4K HDR. A more "cost effective" version is the HDC-3500, also based around a 3 CMOS imaging sensor array. HDC-3500 is currently available while the HDC-5500 is slated for May.
ENG Build Up Kit for FS7/FS7II
The popularity of Sony's FS7 cameras has even extended to news gathering and remote production. The build up kit consists of a shoulder mount VCT-syle plate, a 2-channel wireless audio slot receiver, wireless streaming and file transfer via Wireless LAN or 4G/LTE, QoS streaming with dual link (this requires XDCAM Air subscription), genlock/timecode RAW output and compatibility with V-mount batteries. Also included is an ENG viewfinder and cheese plate. It will be available in December at a price to be announced.
FS7/FS7II users will also see this December the LA-EB1 E to B4 adapter to complement the ENG kit and allow broadcasters to use their existing B4 lenses.
PXW-Z280 and Z190 Firmware 3.0
Available in Septermber, these ENG target market cameras will see wireless file transfer with dual link connection multiplexing two cellular networks. The Camera GUI itself will be able to control file transfer without a mobile application and finally support for the new UWP-D wireless microphones.
New UWP-D Wireless Microphone Series
The new version continues to support MI shoe in both video and Sony mirrorless cameras but adds faster NFC Sync and a 20% reduction in size. Availability is Summer 2019.
PZW-4000 4K XAVC Recorder
This new model adds to the prior recorder model XAVC QFHD Long422 200Mbps as well as XAVC-I 600Mbps. And direct playback from SxS cards is supported.
Watch for our more in depth analysis and implications of what Sony did, and did not announce, at NAB 2019.