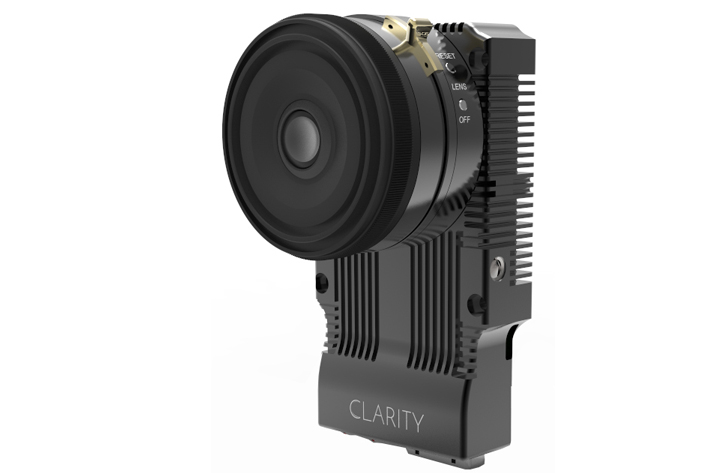 Shooting live broadcast sporting events could really benefit from being able to shoot in high frame rate, especially when trying to get that minute detail that could change the game or sports event dramatically.
Shooting at high frame rates is really beneficial as many sports are a game of inches, but when shooting a local game live HFR isn't really available due to cost. That's where the Bexel Clarity 800 camera system could come in handy, as it promises real-time high frame rate video at up to eight times that of regular HD cameras.
First used at the 2017 NBA D-League All Star Game, the Bexel Clarity 800 was able to capture 8x the speed of HD Video, but at a lower resolution of 480p, or up to 1080i or 720p at 4x or 6x frame rates respectively. It did this from a camera package that's nearly the size of an iPhone 7 at 4.7" x 2.56" x 1" and weighing less than a pound.
Clarity uses real-time image processing via six strange single-mode fibre optic cable connections up to 3,000 feet away. It can integrate easily into standard video servers and broadcast panels. Other features include remote control, camera paint control and a positive lock for lens mount, focus, iris and zoom control.
Bexel is offering the Clarity 800 with a mini booth kit that can connect up to a dozen bidirectional video paths, 16 audio paths, four IFB channels and an optional remote camera interface. The entire system will be on display at NAB 2016, along with Bexel's line of wireless audio devices that include the PlayerMic, a small 2-ounce microphone to wire-up a coach or player for getting live game audio by wireless.
Bexel also plans to showcase their IP-based Creative Studio for distribution of live and recording video content and a Fibre mini booth kit for on-site technical control of small live broadcast productions.
For local sports productions with tiny crews, it looks like the Clarity 800 may be an ideal option. Bexel plays to make it available for rent exclusively through the company website and through Camera Corps in North America and Europe.
Tags: Production