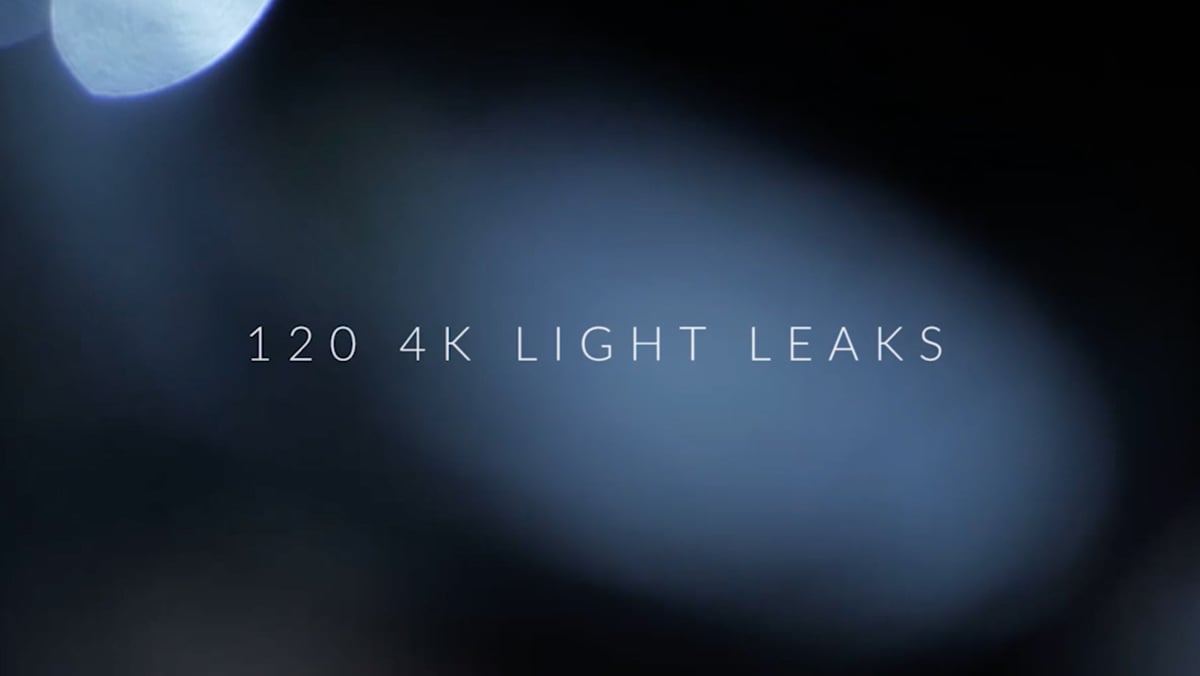 Want to liven up your footage in post? Try adding some light leak overlays to your video editing arsenal. These versatile drag-and-drop elements can make a world of difference.
A light leak is basically what the name suggests it is: diffuse light that 'leaks' in from the edges of shots. These popular effects are often used by video editors to enhance mood and atmosphere, or to add life to dull footage.
Not bad for something that was once considered a visual 'error' and a total filmmaking no-no.
These days, filmmakers and video editors don't need to worry about capturing this effect in-camera. You can drag-and-drop light leak overlays directly onto your footage in post-production.
Keep reading to see just some of the great looks you can achieve with light leaks.
How to Get the Look You Need
The great thing about light leak overlays is that they're incredibly versatile. Using your video editing software of choice, you can manipulate their hue, color and duration to achieve the look you need. Here are just some of the various effects you can achieve.
Elegant, warming effect: Try editing the colour of your light leak to give it a golden look, similar to that of a sunset. It can give your footage elegant, romantic look. Increase the duration too so it lasts longer and creates a calming mood. It's the perfect effect for wedding videos.
Slick, sci-fi look: If your video needs a futuristic shine, give your light leaks a cold, blue tone. Depending on what you need, this effect can give your footage a high-tech, slightly clinical effect. It follows a similar idea made (in)famous by JJ Abrams in his Star Trek reboot - except using light leaks rather than lens flares.
Fast-paced, action effect: to add a sense of movement and forward momentum to your shot, try changing the duration of your light leaks. A faster, 'flickering' style gives your footage an energetic punch. Great to show movement and speed.
Retro, hipster look: Because a light leak simulates an older film effect, it's the perfect way to create a vintage, hipster or retro look. To increase the effect, try going for a beached, high-contrast look, this will help replicate an old 'film-burn' effect.
Where to Find the Best Light Leaks
In the world of pre-rendered video assets, there are plenty of light leak options out there. One of the best on the market though is Illuminate by RocketStock.
With 120 unique elements in 4K resolution, Illuminate has light leaks in three distinct styles including vintage, modern and sci-fi. You can drop these effects directly onto your footage in most major video editing software programs (like Premiere Pro, Final Cut X etc.).
Watch the demo below to see this pack in action.
Don't want to pay for light leaks? RocketStock have also put together a smaller collection of 13 free light leaks for you to try the experience. So why not download these 13 free light leaks to practice your light leak technique on, then check out Illuminate for the full, pro experience.
PS: Like the footage used in the demo? Each clip is available to purchase at Shutterstock.