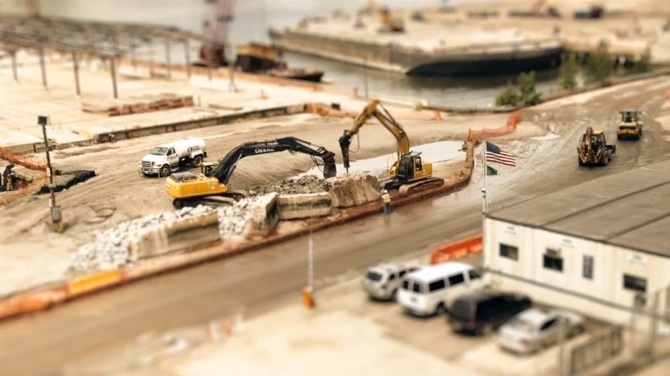 I'm the first to admit that we're a little bit addicted to Tilt-Shift - and looks like RedShark readers are too: Keith Loutit's Singapore film that we featured a couple of days ago is the most popular piece we've published.
So I'm using that statistic as an excuse to feature another Tilt-Shift film, The Sandpit, by Sam O'Hare, a New York - based photographer and film-maker and winner of the Prix Ars Electronica Award of Distinction 2010.
Miniturised world
In case you're wondering, Tilt-Shift tricks you into thinking you're looking at a miniaturised world of model cars, buildings and people. It makes things seem smaller by using an unexpectedly narrow depth of field while you shoot from above at a certain, critical angle. It's exactly what you would see if you were to film an actual model, with a normal lens.
Using time-lapse to speed up motion and make it look a little bit jerky adds to the persuasiveness of the effect, perhaps because models move jerkily as well.
Perception
There's something going on very deep here in our perception, because no matter how many times you tell yourself the subject is real, your brain insists you're looking at a miniature world.