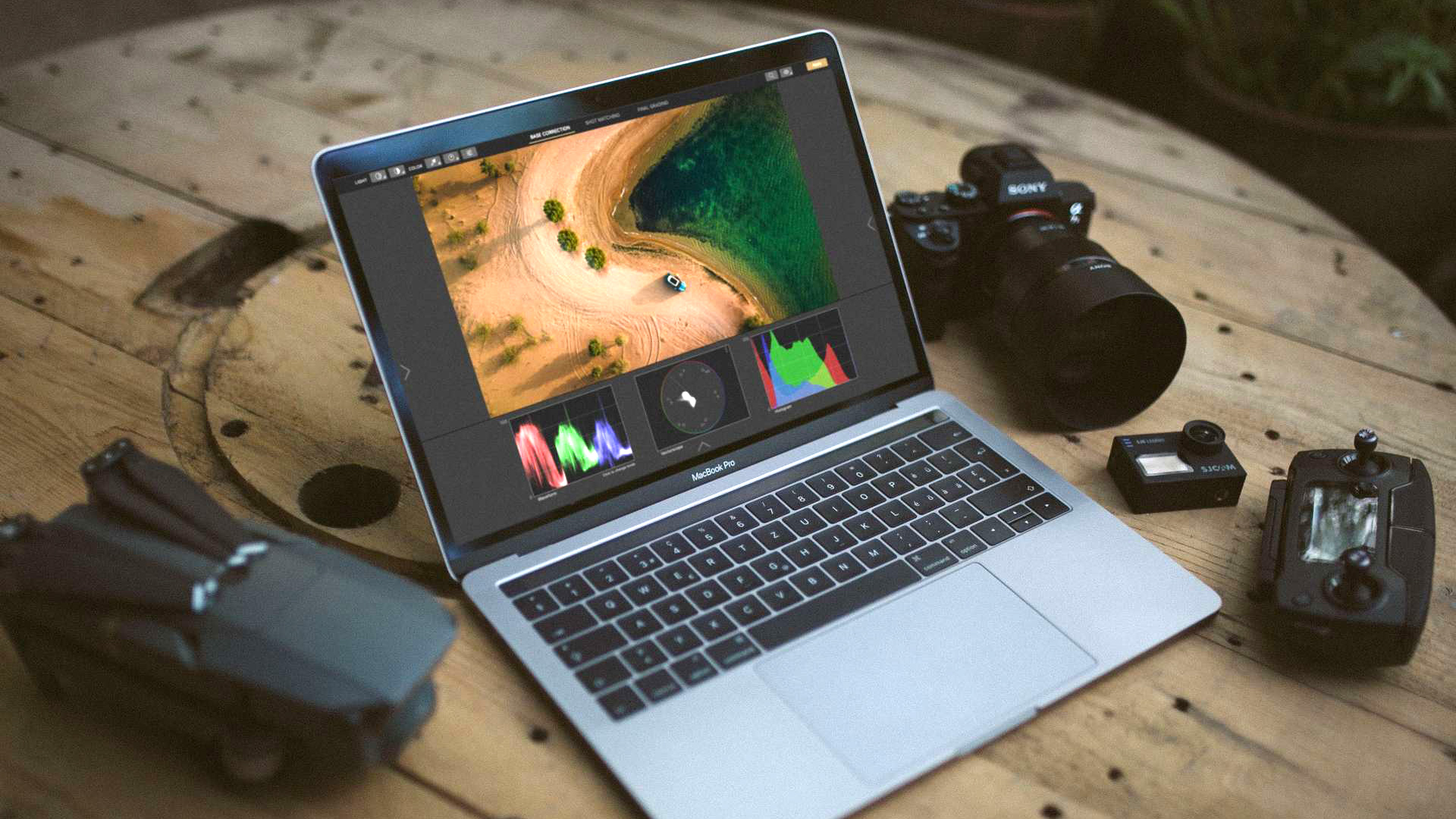 Review: When it comes to color grading software and plugins, Cinema Grade stands above most of the rest. Denver Riddle, founder of Color Grading Central, wanted to develop a plugin that can go beyond most color grading functionality: Grade directly on screen, with professional tools and looks, and without the complexity of traditional color graders.
What Makes Cinema Grade Different From Other Color Graders
Color Grading Central's Color Finale plugin is a popular color grader that many editors have successfully used on their projects. Riddle explained that when Apple debuted a more comprehensive color grader in a 2017 update of Final Cut Pro X, he "felt like the rug had been pulled out from under us."
Thankfully, Riddle and his team decided to work on a new plugin for color grading, rather than just throw in the towel. In about 9 months, they developed their Cinema Grade plugin, which is a completely new way of thinking about how you grade your project.
Keeping it simple yet powerful, filmmakers and video editors can grade their projects directly on the screen of their software of choice, which includes FCP X, Premiere Pro and DaVinci Resolve.
It's wild, I will admit; I first tried Cinema Grade around the time it debuted, and was completely blown away by the simple idea of grading in the window, directly on the footage. No need to pull up complex color wheels and sliders, when I can just select what I want to adjust, and then drag my cursor up or down to change the exposure, contrast, color temperature, saturation, etc.
I was able to do some pretty slick color grading in just a minute or two, including rendering in Final Cut Pro X. Cinema Grade also allows for fine-tuning of the exposure in certain parts of the footage, without the need for masks. I like that a lot.
There are plenty of quick start video tutorials on the Cinema Grade website to get you started. Again, it's a completely different way to color grade, even if you're coming into it as a relative newcomer.
Cinema Grade Features
To run Cinema Grade, you'll need a Mac from 2011 or later, macOS 10.13.x or later, OpenCL 1.2, Final Cut Pro X 10.4 or later, DaVinci Resolve 15, Premiere Pro CC 2018 or later.
Cinema Grade Basic
Exposure, including Shadows, Midtones, Highlights
Contrast and Pivot
Color Temperature and Color Tint
Saturation, including Shadows, Midtones, Highlights
Secondaries: Hue, Luma and Saturation Adjustments
Over 60 Looks and a LUT Previewer
Waveform, Vectorscope and Histogram
Traditional tools in the Inspector
Cinema Grade Professional
Everything that comes with Basic

Step-by-Step Guided Approach
Shot Matching with Groups (to save time when color grading)
Academy Color Science and Xrite Chart Support
Cinema Grade Filmmakers
Everything that comes with Basic and Professional
Color Grading Academy (online classes)
RAW footage to grade
Film Add-on's: 22 different 35 mm film stock looks (Kodak, Fuji, etc.), film grain and 30 ASCEND colorist presets.
Look Hacking System: Helps you mimic the look of a certain film or TV show
Which Version to Buy
Cinema Grade comes in three different versions, Basic, Pro and Filmmaker, plus on three platforms, Final Cut Pro X, Adobe Premiere Pro and DaVinci Resolve. I used the Basic version, which was pretty much what I needed, but it lacked some features the Pro version has.
Buying the Professional version is your best bet. Plus, if you're running 2 or more programs, which isn't uncommon these days - edit in FCP X and color grade in DaVinci Resolve, for example - it's a good idea to buy a Pro License + all 3 Hosts.
Cinema Grade Basic starts at $69 for one seat and one platform (desktop and laptop), and you get a terrific, powerful and easy-to-use color grader. The Pro version is $99, and the Filmmaker edition costs $199.
Pricing on upgrading to Cinema Grade Pro or Pro + all Hosts (platforms) depends on a few things. If you just want to upgrade to one Host NLE, it's $30. For all 3 Hosts Pro edition, it's $49; and another $49 for the Film Add-On's. It's a fairly affordable price.
Conclusion
Using Cinema Grade is fairly easy to get used to, even if you've been working with wheels and sliders for years. I was able to achieve some cool looks by making some quick adjustments, but I also like that I can reach in further, and really fine-tune specific parts of the footage, like the sky or skin tones.
Cinema Grade is also ideal for beginners, and does away with decades of how color grading was done. It's recommended to buy the Professional version + all Hosts, because many filmmakers, editors and color graders use more than one app. Visit CinemaGrade.com to learn more.
Tags: Post & VFX