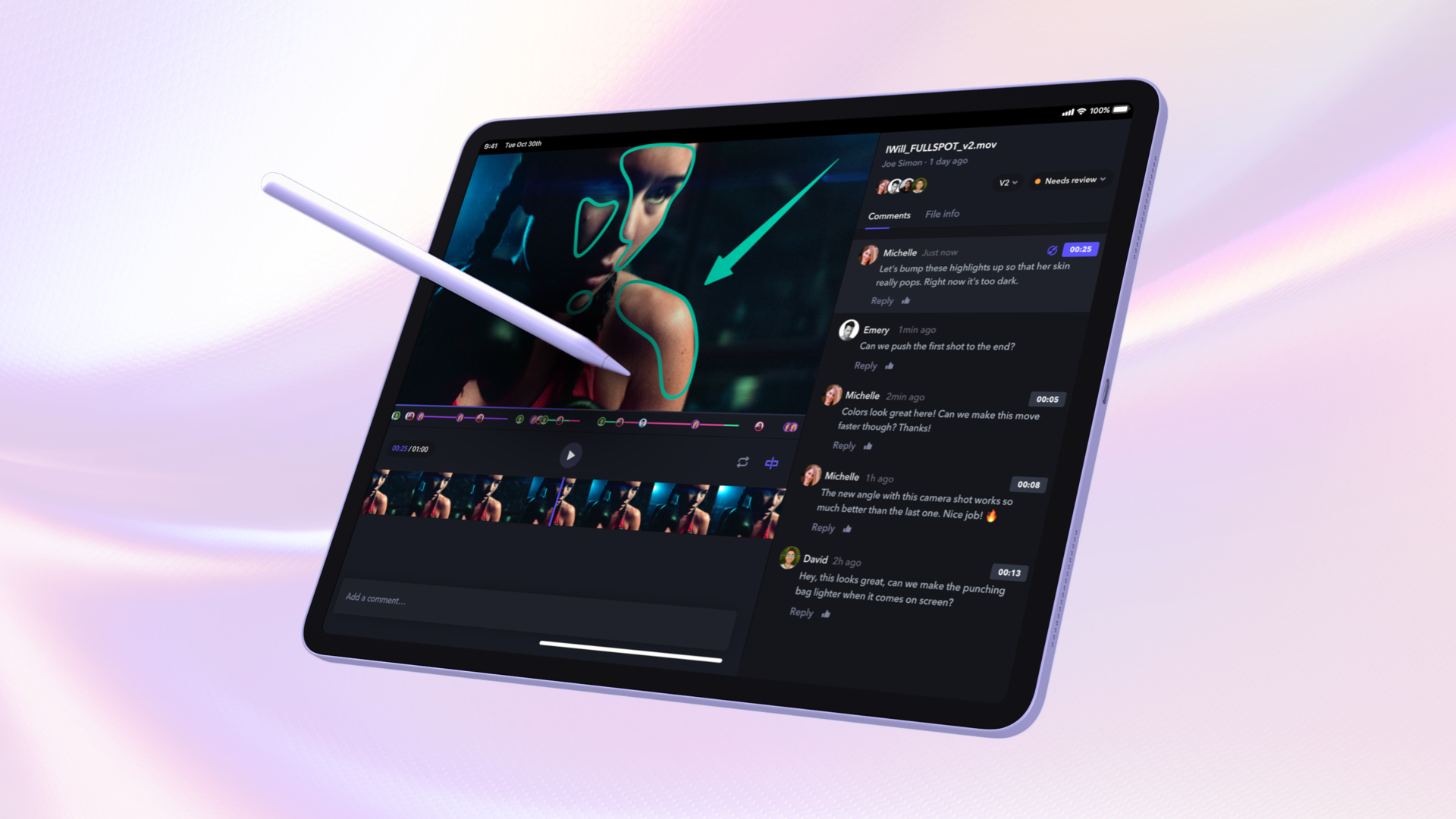 2019 has been a big year for Frame.io, not least after the appointment of Michael Cioni as Global SVP of Innovation. Today the company has expanded its capabilities with a new iPad app for production on the move.
Frame.io is pretty well known to have one of the best mobile apps for its service on smartphones. Today the company has announced a dedicated app for use on iPad, taking advantage of the larger screen real estate on offer, as well as the fluidity made possible by the Apple Pencil.
For people who need to review footage or approve edits on the move, the new app will clearly offer a few advantages over performing similar duties on a smartphone.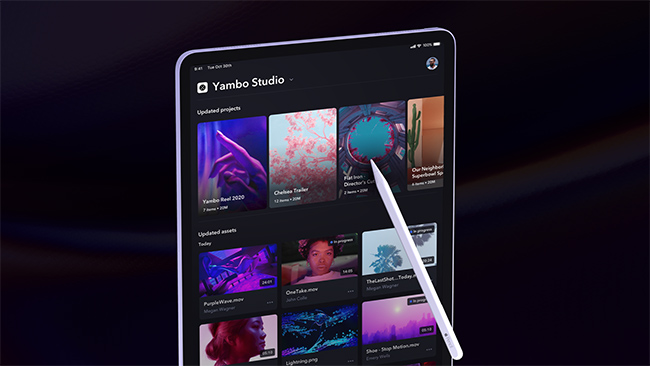 For one thing using the app on an iPad allows side-by-side viewing. So for example you could have the script open in Final Draft on one side of the screen and the Frame.io app on the other. More complex annotations are made easier with the Apple Pencil. Areas can be circled, drawn on etc, which makes things almost as easy as writing on paper.
Visit the Frame.io blog for more information and the main website for the full suite of apps for all devices.
Tags: Post & VFX