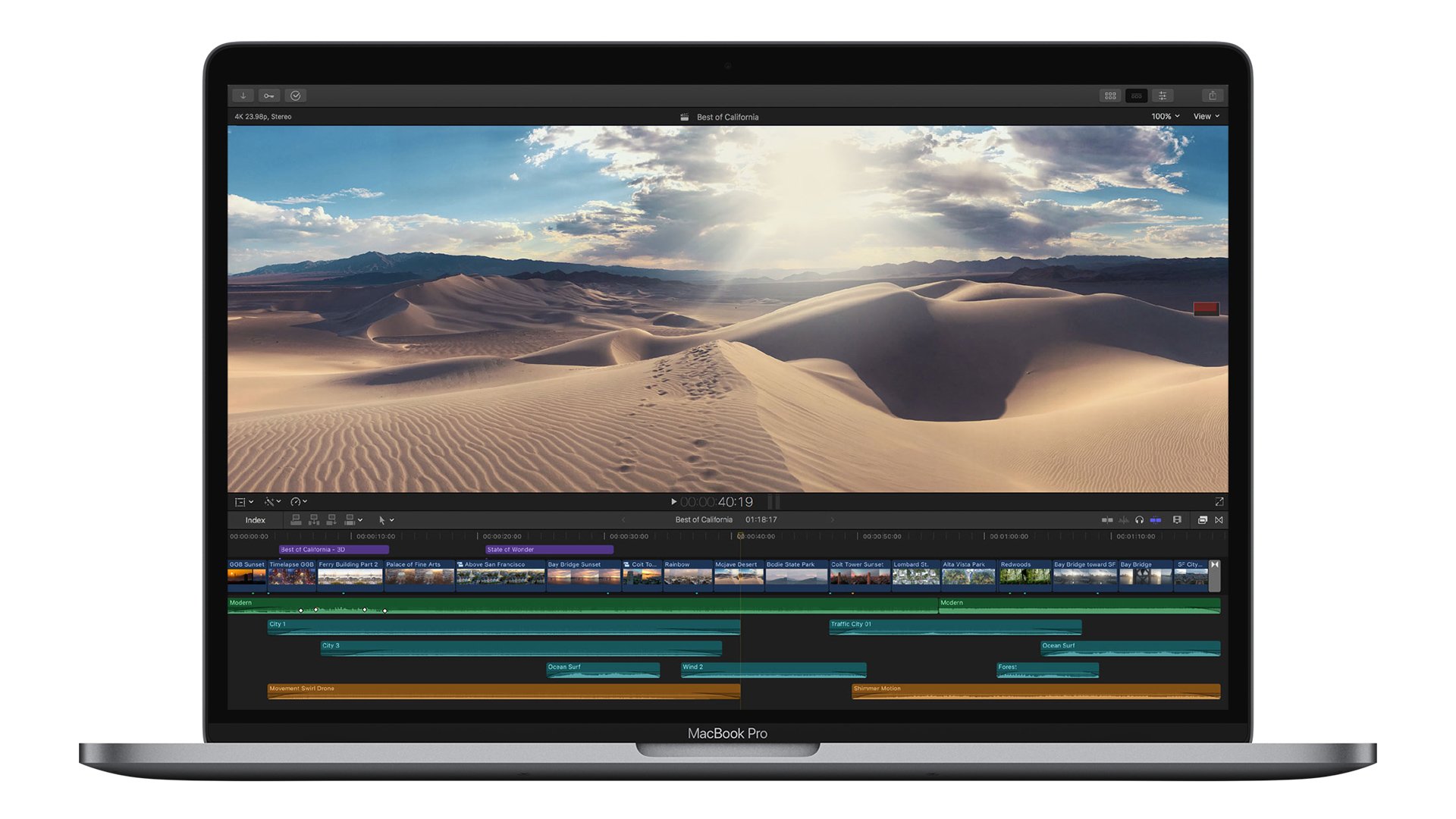 Apple has just released new versions of Final Cut Pro X, Compressor and Motion which are available for immediate download.
Let's take a look at some of the key features of each of these updates
Final Cut Pro X 10.4.6
The most significant feature from the perspective of workflow is automatic update of media incompatible with post-Mojave versions of Mac OS. Some time ago, Apple announced that with its transition to 64-bit architecture, no format which relied upon QuickTime 7 would be compatible not just with FCP X but with the Mac OS itself. FCP X 10.4.6 will convert these files to a compatible format. Ah… but here's the rub. Make certain to check and convert all of your media for QT7 based codecs before you upgrade to a post-Mojave OS. Once you install that new OS, there is no QT7 framework even to be able to open the files. Inscribe this caveat upon your studio walls, tattoo it to a conspicuous body part or otherwise commit this to memory.
Apple also has post alternative ways of identifying and converting material, which can be found in this support document.
The update also fixes a number of issues including audio Hum Removal, disappearing files, and timeline display oddities.
Final Cut Pro X had already seen a more major update this past fall with the introduction of Workflow Extensions, Batch Share, Video Noise Reduction, separate timecode window, comparison viewer and "tiny planet" 360 mapping capabilities.
Motion 5.4.3
Nothing new here other than the automatic detection of incompatible legacy formats.
Compressor 4.4.4
Also detects and converts the incompatible files. But much more significant is improvements in exports to YouTube. Keep in mind as well that the prior Compressor update included support for ProRes RAW and RAW HQ.
Once again, all Mac users repeat after me. I promise to detect and convert all legacy QuickTime formats prior to installing post-Mojave OS versions, lest my media be lost forever in the codec netherworld.
The release of these updates to FCP X, Motion and Compressor are a great reminder to tasks to do and things to come.