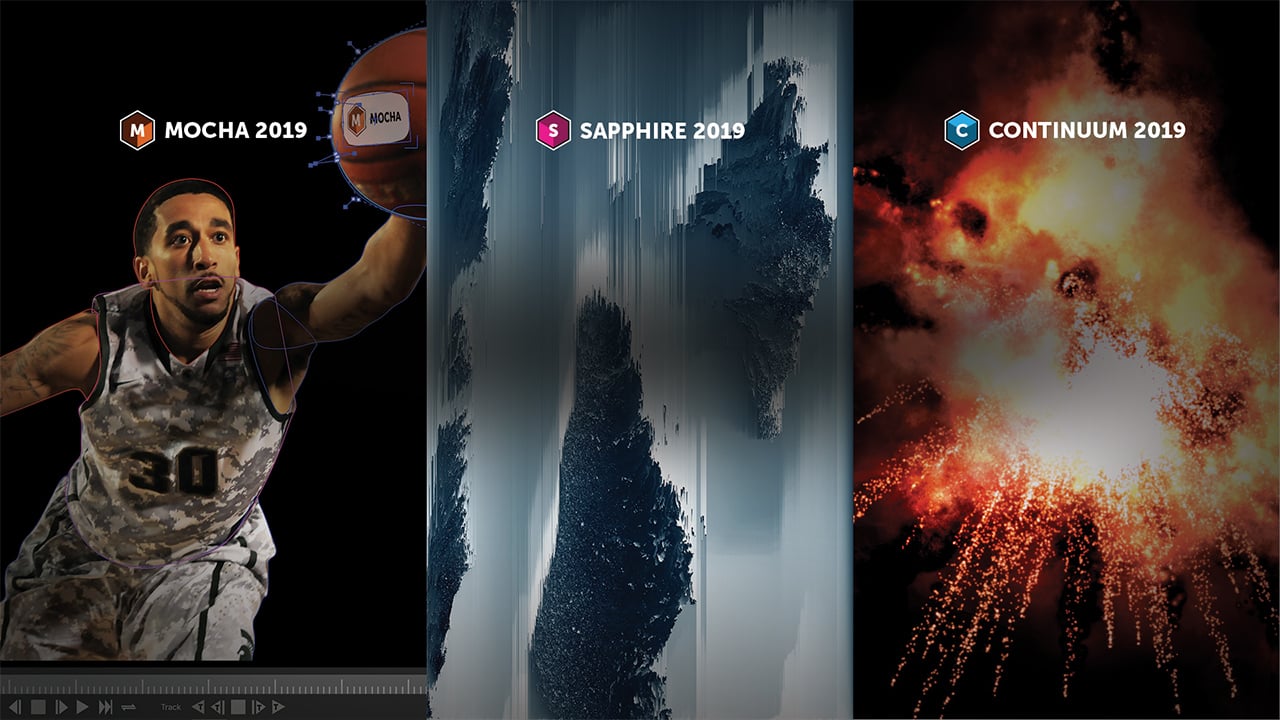 Amidst all of the product introductions and technology previews at IBC 2018, don't overlook the 2019 roadmap revealed by BorisFX. And, like the 2019 model year automobiles, the new releases will be available in the fall of 2018.
First, a bit of history. I've been a user and proponent of Boris vfx products ever since the introduction of BorisFx 1.0 on floppy disk for Mac at a San Francisco MacWorld Expo back in the 90's (anybody remember MacWorld Expo? Or the 1990's for that matter). BorisFX developed into a full-blown suite of plug-ins for an ever-widening range of host applications, most recently called Boris Continuum. I have both used and reviewed the evolving product line over the years. I once wrote that "if you can only own one plug-in package, BorisFX should be that package." After all of these years, I stand by that recommendation and now can expand my recommendation to the entire BorisFX product line.
BorisFX has made several major acquisitions over the past few years, including the planar tracking application Mocha, the broadcast-TV vfx darling Sapphire and Particle Illusion, a stand-alone particle generator going back some 20 years.
Naming conventions
Following the naming convention adopted by a number of developers, the updated products will be named Continuum 2019, Mocha 2019, Sapphire 2019.
Additionally, Particle Illusion has been completely recoded and will now be included in Continuum 2019.
The integration of the Mocha and Sapphire acquisitions becomes tighter in the 2019 revisions with the release of the BorisFX App Manager which manages licenses for all the products within a single UI.
BorisFX products work as plug-ins cross-platform in Adobe Premiere, Apple Final Cut Pro X, Adobe After Effects, Avid Media Composer, DaVinci Resolve, Vegas Pro, Fusion, Nuke, Autodesk, and a few legacy applications. Additionally, for users who wish only specific sets of vfx, bundled "units" are sold.
Some specifics in the new releases:
Continuum 2019
Particle Illusion is now integrated. The Title Studio plug-in has over 150 templates, GPU-accelerated image processing shaders, and new tools. Mocha motion-tracking functionality has already been integrated into many of the plug-ins but now there will be a new Mocha Essentials UI with easily-tracked shape presets as well as the ability to track various point trackers such as rays, flares, etc. Avid users will see less frustration using integrated Mocha tracking with a new parameter-based tracking interface.
Sapphire 2019
It's kind of hard for many of us professionals to watch television, particularly commercials and vfx-heavy shows. We just know how they did the magic. After the introduction of Sapphire as an independent company and its rapid adoption by the broadcast industry, I could always tell my wife over TV time that she was watching a flare or a light effect created by Sapphire and she only had to step into my studio to see how it was done. For the record, she didn't care.
Sapphire will see the imprint of a few years of Boris development with a redesigned Lens Flare Designer UI, the same new Mocha Essentials as in Continuum, more GPU acceleration and external monitor preview (initially only via Blackmagic cards). And of course, that Lens Flare Designer will include new professionally designed presets.
Mocha Pro 2019
The big news with Mocha 2019 is the combination of Mocha Pro and Mocha VR to create a complete flat- as well as 360-motion post tool. Additionally, Mocha Pro is a part of BorisFX's support and upgrade plan and will see annual updates.
Object removal has always been a strength of Mocha and now it is GPU-accelerated. A key to working in Mocha Pro has been spline creation. There will now be a magnetic spline with edge snapping, freehand spline tool, as well as rectangle and ellipse.
Mocha Pro will support Retina displays or other high DPI monitors for more precise work.
We'll be reviewing the BorisFX 2019 product line later this fall when the collections ship.
More information and examples can be found at www.borisfx.com