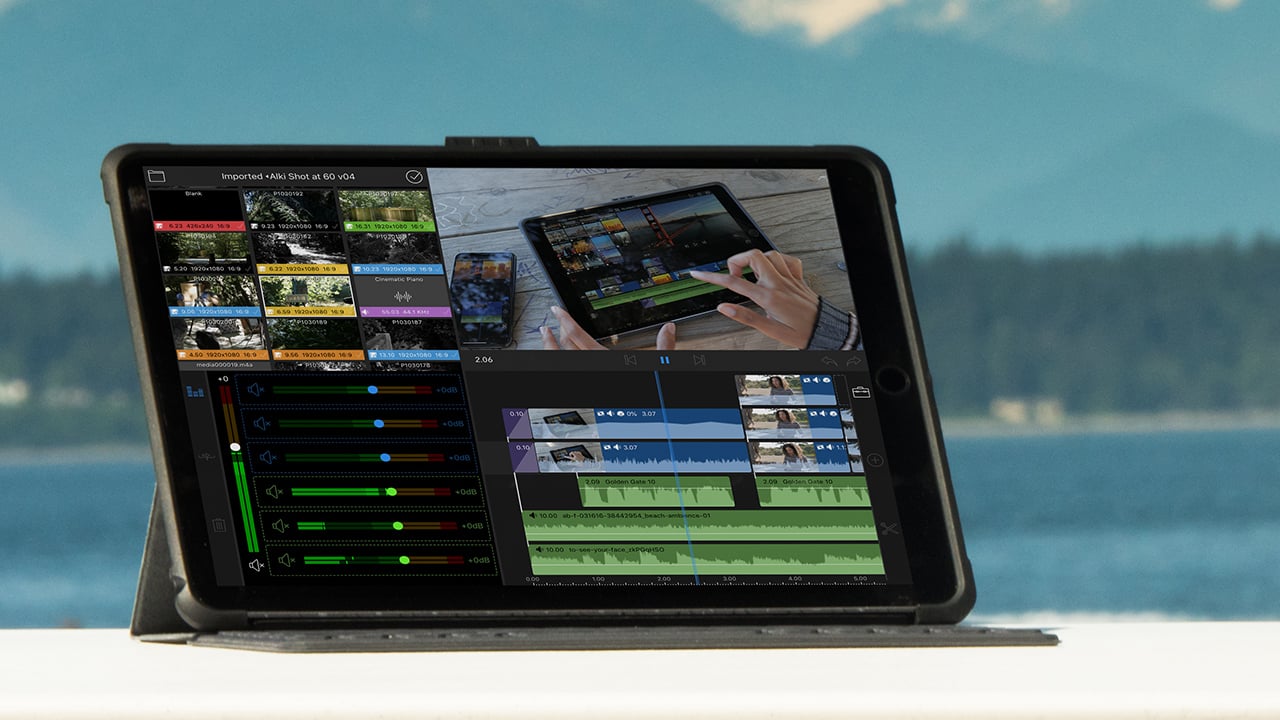 Luma Touch announces new team-up with Western Digital to bring fast mobile editing storage to its LumaFusion NLE software.
We've covered LumaFusion before, and we were very impressed with its ability to bring professional editing features, finally, to tablets. We also reviewed the GnarBox, a storage device that solved most of the issues relating to storage space for video files when using an iPad.
However, in its most recent announcement, Luma Touch has announced that it has teamed up with Western Digital to bring wireless compatibility with its WD My Passport series of drives to LumaFusion.
This is a pretty big deal, because it now means that editors who already own these drives will now have the ability to browse and edit files directly and import them into LumaFusion. It also means that far from simply having the Gnarbox as the only wireless storage option for editing with, users now have a choice of a number of HDDs and SSDs that they can use with the software. Drives that have integrated card slots can also browse any SD cards that are plugged in.
The power and flexibility that we now have available to us to complete edits in almost any situation or scenario just gets better all the time. Will this mean that tablets will become the go to mobile editing devices? Time will tell.
LumaFusion costs $19.99 from the Apple App Store. Find out more at the Luma Touch website.